Conveniently located to serve the areas of Miami and South Florida
Nonsurgical procedures are aesthetic procedures that do not require any surgery. Minimally invasive and non-invasive cosmetic enhancements have grown increasingly popular over the past few years. They include procedures to rejuvenate the skin on the face and body, reverse the undesirable effects of aging, and help you feel more energetic and confident in your appearance.
If you're looking for a means of restoring a youthful appearance but don't want to spend extensive downtime recovering, then contact Rotemberg Plastic Surgery and inquire about how nonsurgical procedures can help you achieve your goals. Rotemberg Plastic Surgery is dedicated to bringing its patients all the latest and most effective techniques for aesthetic enhancement. To discover which procedure(s) might be right for you, give us a call at (305) 539-7083 to set up an appointment and we'll happily help you out. You may also book an appointment online.
Eligible Candidates
Candidates for nonsurgical procedures are patients with a wide range of aesthetic and rejuvenation goals. Overall, candidates should be in good health and possess a commitment to living a healthy lifestyle. Smoking, for instance, works in opposition to the benefits of many anti-aging treatments. Body contouring procedures are meant to supplement and enhance a healthy diet and exercise regimen, not replace it entirely. Patients should also have realistic expectations. In some cases, a surgical procedure might produce more dramatic results. Whether a surgical or nonsurgical procedure suits your lifestyle, the best can be determined during a personal consultation.
About Nonsurgical Procedures in South Miami
Patients are increasingly seeking out minimally invasive procedures for aesthetic enhancement and rejuvenation.[1] Nonsurgical procedures include a full suite of body contouring, skin rejuvenation, and aesthetic enhancement techniques that shape an attractive physique and support a healthy lifestyle. They offer a great way to turn back the clock without extensive downtime. A survey that used FACE-Q, a system to measure patient satisfaction and quality of life, found that nonsurgical procedures lead to improvements in patients' happiness about their facial appearance and skin health with an overall improvement in quality of life.[2]
List of Nonsurgical Procedures
Aquagold Microneedling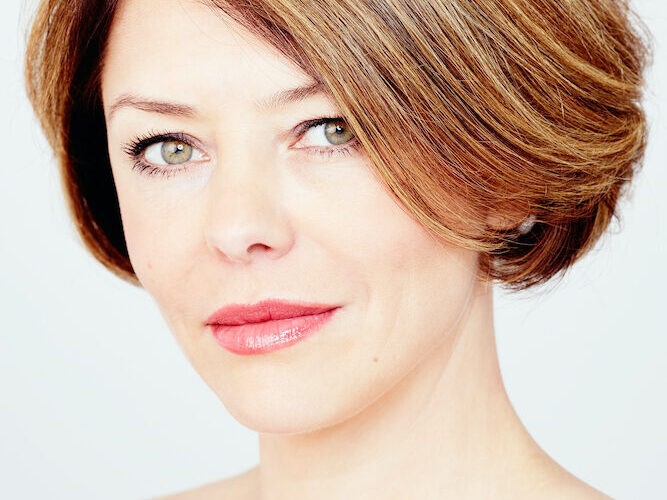 Aquagold microneedling is the latest innovation in the time-tested practice of microneedling. Microneedling uses tiny pins to make micro-punctures in the skin. This initiates a process of regenerating collagen production. Collagen is an essential ingredient in healthy skin. As we get older our collagen production diminishes. Microneedling helps reverse this trend. Aquagold adds 24-carat gold micro needles which allow for greater effectiveness.
BioTE Hormone Therapy
BioTE hormone therapy is an innovative way to manage the hormonal changes that come with age. Women go through menopause and men go through andropause. BioTE hormone therapy helps restore a healthy balance to your hormonal levels. With a consultation Rotemberg Plastic Surgery can assess your situation and recommend the best formulation to meet your needs. BioTE therapy can boost energy levels, increase libido, aid with better sleep, and reduce symptoms from menopause and andropause.
Botox
Botox is the most popular nonsurgical aesthetic treatment in the world. It's been around for decades and built up a well-earned reputation for smoothing away wrinkles and preventing new wrinkles from forming. Botox comes from a class called neuromodulators. Neuromodulators interrupt the communication between the nervous system and facial muscles. This interruption leads to relaxed facial expressions while preventing the formation of new wrinkles.
Chemical Peels
Chemical peels aim to rejuvenate the skin by peeling away the outer layer of dead cells, allowing young vibrant skin cells to rise to the surface, and promoting the generation of new collagen and elastin to restore vigor to the skin to create a radiant, youthful appearance. Rotemberg Plastic Surgery can customize the chemical peel treatments to your skin tone and skin texture.
CoolSculpting
The coolest new trend in body contouring is CoolSculpting. It's been around for a decade but has recently been earning plaudits for being a safe and effective way of reducing unwanted bulges and sculpting the body.
FemiLift
A FemiLift is a minimally invasive laser treatment that resolves a number of feminine concerns. The FemiLift system comes with several applicators that can treat various conditions. It can help resolve stress urinary incontinence (SUI), tighten vaginal laxity, improving post-menopause symptoms (GSM), and treating vaginal dryness.
HydraFacial MD
The HydraFacial MD is a pioneering three stage treatment that takes facials to the next level. HydraFacials begin with a cleansing process to prepare your skin. Plus it feels good. Then chemicals are applied that exfoliate the skin. This stage helps remove excess skin and stimulate the production of collagen. After the dead cells are removed, the skin is infused with vitamins, minerals, and hydrating elements that help spur healthy skin growth.
I.V. Vitamins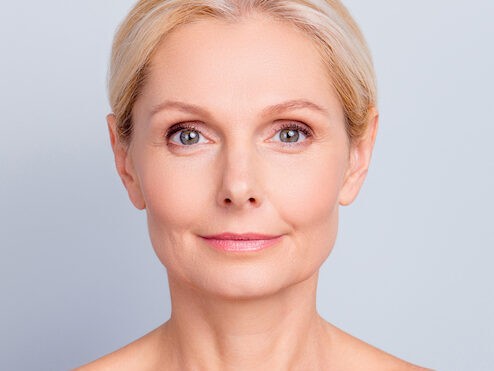 I.V. vitamin treatments have been known among the athletic world for years. They provide an instant boost of nutrients to help the body rebound from intense activity and restore a balance to the body. I.V. vitamins improve your overall health and help strengthen your body's immune system and regenerative processes.
Injectable Fillers
Injectable fillers are a category of treatments that can help solve a number of skin issues that come with aging. They restore volume to areas of the face that lose volume with age, such as the cheeks, and help smooth over fine lines and wrinkles. Injectable fillers require an in-depth understanding of human anatomy along with an exquisite eye for aesthetics to
Juvederm
Juvederm has grown to become one of the most popular lines of dermal fillers. Juvederm is based on hyaluronic acid. Hyaluronic acid molecules can hold up to 1000 times their weight in water! This makes them one of the most important moisturizing ingredients that keep skin healthy and glowing. Each Juvederm product is fine-tuned to treat a specific location on the face. Juvederm's products can plump the lips, re-volumize the cheeks, and help reverse the wrinkles formed over time.
Kybella
Do you dislike your double-chin? Kybella offers a great minimally invasive solution. Until recently, the only treatment for a double chin involved incisions. Kybella is the only FDA-approved treatment injectable treatment for sagging jowls. Kybella is a simple injectable alternative. Kybella sessions usually last about 30 minutes and most patients require 2-6 sessions spaced about a month or two apart to achieve optimal results.
Laser Facial with Lutronic LaseMD
Laser facials represent an evolution in skin rejuvenation. They target the deeper layers of the skin to begin a revitalization from the inside. If you're looking to reverse the effects of aging on your skin, the Lutronic LaseMD facial can improve hyperpigmentation, produce smoother and softer skin, and help correct wrinkles, sun spots and other signs of aging. The LaseMD is effective for all skin tones and skin types.
Lip Fillers
In recent years, the appeal of full, voluptuous lips has proliferated across social media. Lip fillers will enhance your lips and allow them to be subtly remodeled. Whether you want a transformation for fuller, more sensuous lips or you just want to refine the vermillion border of your lips, lip fillers perform an essential role.
Lutronic RF Microneedling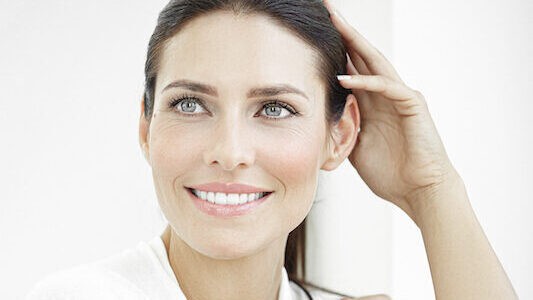 Lutronic RF Microneedling is another advanced exfoliation technique. This method blends the mechanical effects of microneedles with radiofrequency (RF) technology. The RF energy stimulates the production of new collagen fibers to provide you skin an ongoing benefit.
Microneedling
Microneedling is a long-standing method of mechanical exfoliation. It helps your skin stay fresh, feel soft, and shine like a newborn. Microneedling can either be performed in its classic form or using some of the newer combination methods.
Plasma Pen
A plasma pen is a handheld device used for skin tightening treatments. It works by using ionized gas (plasma) to stimulate the body's natural regenerative processes and boost the production of collagen and elastin, essential fibers that diminish with age. The plasma pen makes for a quick and easy treatment with no downtime or recovery time.
Platelet-Rich Plasma
Platelet-rich plasma (PRP) is a versatile treatment that can improve a number of conditions. It leverages the restorative abilities in your blood to operate at a higher level. For PRP facials, the duration can last as long as 18 months. PRP treatments produce all-natural results that improve the skin tone and texture of the patient.
Radiesse
Radiesse is a minimally invasive injectable filler designed to smooth over the wrinkles of time and promote healthy skin by increasing collagen production. Formulated from calcium hydroxylapatite, a biocompatible compound that has been in medical use for over 20 years, Radiesse produces high patient satisfaction and a proven record of great results.
Restylane
Restylane is an injectable dermal filler that derives from hyaluronic acid. The naturally occurring compound gives Restylane an excellent ability to keep the skin hydrated as it smooth wrinkles and adds a youthful volume to facial features.
Thread Lift
Thread lifts provide a great alternative to more involved facelift surgery. Ideally suited for patients with mild to moderate sagging skin or jowls, a thread lift can take years off facial appearance and elevate a patient's mood by restoring a youthful appearance.
Your Personal Consultation at Rotemberg Plastic Surgery
Call us for a consultation to determine which nonsurgical treatments will best meet your aesthetic goals. Rotemberg Plastic Surgery focuses on devising the best aesthetic enhancement or rejuvenation strategy that helps patients achieve their desired outcome. Rotemberg Plastic Surgery takes a customized approach to treatment plans. We carefully craft our recommendations to meet each patient's individual needs. Whether you are just embarking on your voyage into the realm of aesthetic enhancement and rejuvenation or you are an existing patient, we want to hear from you. Book a consultation online to take the next step or call our South Miami office at  (305) 539-7083.
Follow our blog for more information about surgical and nonsurgical procedures we offer.
References
Jonathan D Tijerina, MA, Shane D Morrison, MD,MS, Ian T Nolan, BM, Matthew J Parham, BS, Rahim Nazerali, MD,MHS,FACS, Predicting Public Interest in Nonsurgical Cosmetic Procedures Using Google Trends, Aesthetic Surgery Journal, Volume 40, Issue 11, November 2020, Pages 1253–1262, https://doi.org/10.1093/asj/sjz264
Hibler, B. P., Schwitzer, J., & Rossi, A. M. (2016). Assessing Improvement of Facial Appearance and Quality of Life after Minimally-Invasive Cosmetic Dermatology Procedures Using the FACE-Q Scales. Journal of drugs in dermatology : JDD, 15(1), 62–67. PMCID: PMC4980647