Conveniently located to serve the areas of Miami and South Florida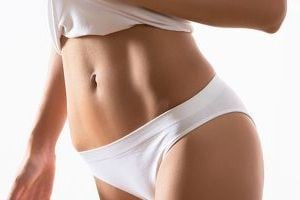 Do you have more jiggle to your tummy than you would like? If exercise and a healthy diet fail to deliver your ideal body contours, don't waste time with shapewear: eliminate your belly fat for good with stomach liposuction!
The stomach is one of the most common sources of stubborn fat on the body. Even the fittest people struggle with abdominal flab! Transform your tummy into a smooth, flat stomach with abdomen liposuction at Rotemberg Plastic Surgery. Dr. Silvia Rotemberg performs safe, artful liposuction and delivers beautiful, flattering results for men and women alike.
If you are ready to obtain a flat, slim stomach, with minimal downtime, we invite you to schedule a private consultation for tummy liposuction today.
About Stomach Liposuction
Stomach Liposuction is a highly effective, FDA-approved method of eliminating unwanted stomach fat.
The minimally-invasive surgical procedure will remove stubborn abdominal fat, slim down the tummy, and improve the overall stomach contour.
Dr. Silvia Rotemberg performs stomach liposuction using today's most advanced techniques. The surgery is performed at an outpatient surgery center using a cannula, tiny incisions, and tumescent fluid. Tumescent fluid is a combination of saline, epinephrine, and lidocaine. The tumescent fluid makes the fat cells swell, which makes them easier to dislodge gently and remove. The lidocaine is an anesthetic, which numbs the treatment area.
Dr. Silvia Rotemberg has helped thousands of men and women replace their abdominal "pooch" with a flat, attractive stomach.
Patients also have the option of improving their fat removal procedure with liposuction technologies like ultrasound or laser energy. If you have questions about the liposuction method that is right for you, Dr. Silvia Rotemberg will be happy to assist you during a private consultation.
Stomach liposuction is an excellent way to get rid of frustrating tummy bulge, muffin top, or love handles. To learn more about how stomach liposuction will achieve your ideal body contour for the long-term, schedule a private consultation at Rotemberg Plastic Surgery today!
About Fat & Liposuction
There are two types of fat on the body: subcutaneous and visceral. Subcutaneous fat cells are directly under the skin and can develop almost anywhere on the body. Subcutaneous fat is often visible, creating a soft or pudgy appearance. Subcutaneous fat can also be frustratingly resistant to diet and exercise.
The other type of fat on the body is visceral fat. Visceral fat forms more profound within the body, around the internal organs. An excess of visceral fat raises a person's risk of diseases like diabetes and heart disease. Visceral fat in the stomach can create a firm, bulging abdomen. This firm stomach is often known as a "beer belly." Unfortunately, liposuction cannot address visceral fat. Visceral fat can change through diet and exercise.
If you have subcutaneous fat on your stomach, diet and exercise may not be enough to achieve your ideal, flat stomach. Stomach liposuction is a safe, effective way to eliminate your subcutaneous tummy fat for good!
Benefits
You deserve to love the way you look. Now you can finally achieve the body you want, thanks to stomach liposuction. Benefits of stomach liposuction include:
Eliminates stomach jiggle, muffin top, and love handles
Gets rid of your stubborn fat stores for the long-term
Reveals your toned, healthy body underneath
Reduced recovery time
Creates a slim, smooth body contour overall
Restores your confidence
Achieves your desired outcomes in a single session
Results last for years
Is Stomach Liposuction Right for Me?
The best candidates for stomach liposuction are men and women who are at a stable weight.
You are the right candidate for stomach liposuction if you have visible, jiggly subcutaneous fat on your stomach. Stomach liposuction can eliminate this fat and revitalize your figure in a safe, customized procedure. Patients dedicated to regular exercise and a healthy diet will see ideal outcomes with stomach liposuction. If your stomach is affecting your confidence, you will love the way you look after tummy lipo!
If you have ever given birth, you are likely a right candidate for stomach liposuction. In order to maintain the outcomes of liposuction, patients should complete their child-bearing years. Pregnancy can impact the results of your liposuction.
Ideal candidates for stomach liposuction are those who have reasonable expectations for the outcomes possible with a rejuvenating procedure.
Stomach Liposuction & Tummy Tuck
Stomach liposuction will eliminate unwanted fat from the abdomen. However, the procedure is not designed to address skin laxity and will achieve only moderate skin tightening. Tummy tuck and body lift procedures are frequently combined with stomach liposuction to tighten, lift, and smooth the body contours.
Patients who have loose, sagging skin on the abdomen are good candidates for a Tummy Tuck. Weight loss and pregnancy commonly stretch out the surface of the stomach, resulting in a hanging or wrinkled abdominal appearance.
The tummy tuck is a surgical procedure that addresses excess abdominal skin to restore a tight, flattering stomach. A tummy tuck incision is low along the pelvis, which can easily be hidden with clothing. The procedure will tighten the skin and remove loose, excess tissue. A tummy tuck will also repair any damaged abdominals to create a flat, supported stomach.
Stomach liposuction is a vital part of a tummy tuck procedure. It allows Dr. Silvia Rotemberg to eliminate stubborn subcutaneous fat before the abdominal skin is removed and tightened. These steps will be customized to achieve the preferred abdominal contours.
Consultation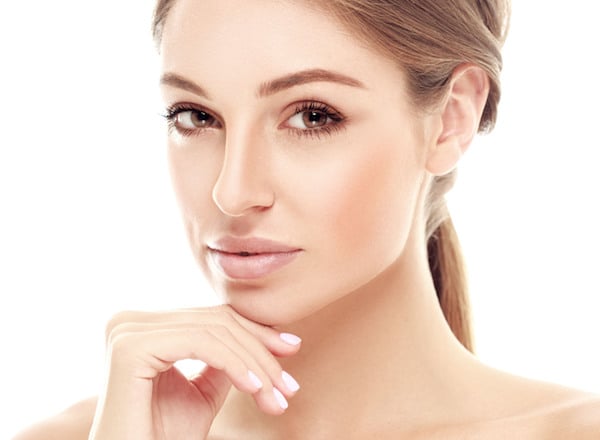 Dr. Silvia Rotemberg is one of Miami's top-ranked liposuction experts. She has the experience and expertise necessary to deliver results that are right for you and your body. If you have questions or are nervous about liposuction, don't worry: you are in good hands!
When you come in for your private consultation for stomach liposuction, Dr. Silvia Rotemberg will go over every step of the procedure with you. She will examine your abdomen and discuss your goals for your stomach and figure with you. Dr. Silvia Rotemberg will also show you her previous results with stomach liposuction to help you get a good sense of what the procedure will achieve.
She tailors every treatment according to your medical history and medication use. This way, she ensures the delivery of a safe and desired outcome from surgery. After assessing your case, Dr. Silvia Rotemberg will let you know if she thinks you are the right candidate for a tummy tuck in addition to stomach liposuction
If you have stubborn fat on your body, Dr. Silvia Rotemberg will be happy to discuss the details of an arm, back, or thigh liposuction with you. If you have stubborn fat on your face or are concerned about a double chin, we invite you to ask about neck and chin liposuction today.
Stomach Liposuction Procedure
The length of your stomach liposuction procedure will depend on the amount of fat and extent of the area you would like to address. Most stomach liposuction can be performed within ninety minutes to an hour. Patients can safely receive stomach liposuction under general anesthesia.
The details of your stomach liposuction procedure will reflect your personal goals and the needs of your unique case.
To perform stomach liposuction, Dr. Silvia Rotemberg makes a tiny incision in the treatment area. The tumescent fluid will be inserted into the treatment site and given time to take effect.
Dr. Silvia Rotemberg will use a slim cannula to break apart stubborn fat deposits in the abdomen gently. The broken-down fat is then removed with the cannula. Dr. Silvia Rotemberg will methodically eliminate your fat to achieve your desired contours.
The incisions will be closed with stitches. You will be briefly monitored before you are allowed to return home to begin your recovery.
Recovery
You should not drive yourself home after stomach liposuction. We recommend asking a friend or family member to drive for you to and from your appointment. We also advise that you have someone stay with you the first night of your recovery to help you get your recovery off to a smooth, comfortable start.
Bruising and swelling are normal after stomach liposuction. These conditions will be majorly improved within ten days of treatment. Any remaining swelling will subside over the weeks following your procedure.
A compression garment will be worn to reduce swelling and hold the desired contours in place. While recovery timelines depend on the patient, most patients can return to work less than two weeks after stomach lipo.
Every patient will receive personalized recovery instructions well before their surgery date. These instructions will include approved methods of controlling swelling and discomfort during recovery. If you have questions at any point of your recovery, Dr. Silvia Rotemberg and her team want you to reach out to them. Dr. Silvia Rotemberg stresses the importance of an open line of communication: if you have any questions or concerns, she is here to help.
Patients will return for a follow-up appointment within seven to ten days.
Patients who receive a tummy tuck with stomach liposuction will also be able to return to work within two weeks. It will be necessary to limit your physical activity for up to six weeks following a tummy tuck.
Results
You will notice that your stomach is slimmer right away after stomach liposuction. You will see your abdominal contours continue to improve as post-procedure swelling subsides. Within three months of your stomach liposuction, you will see a significant difference in the size and shape of your stomach! Your tummy will be flat, smooth, and more flattering to your figure
Liposuction eliminates fat from the body long-term! Patients who maintain their weight with diet and exercise will enjoy the results of their stomach liposuction for years!.
FAQ
How much does it cost to get liposuction on your stomach?
The price of stomach liposuction depends on several factors, the size of the area and the amount of fat removed. To learn more about stomach lipo pricing or the cost of full body liposuction cost, schedule a private consultation at Rotemberg Plastic Surgery. Once you have determined your treatment details with Dr. Silvia Rotemberg, you will receive a price breakdown that reflects your personalized plan.
How long is recovery from abdominal liposuction?
Recovery from stomach liposuction varies from patient to patient. Most of our patients return to work within two weeks of their treatment with some restrictions that include strenuous activity. Dr. Silvia Rotemberg will see you post-surgery periodically to ensure safe healing progress.
How dangerous is liposuction?
When performed by a board-certified plastic surgeon, liposuction is a safe, highly effective procedure. It is essential to disclose any concerns and pre-existing conditions during your private consultation to ensure your treatment plan is reliable and right for you.