Conveniently located to serve the areas of Miami and South Florida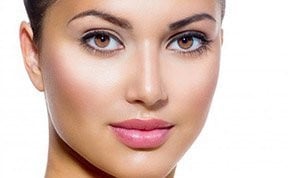 If you are looking for a solution to wrinkles and sagging skin, Rotemberg Plastic Surgery has an excellent solution for you! The Plasma Pen is a revolutionary anti-aging treatment that will lift your skin and reduce aging signs.
For an effective treatment that turns back the clock, ask us about The Plasma skin treatment!
Rotemberg Plastic Surgery only offers the most advanced, professional-quality skin care treatments and is pleased to provide the Plasma Pen treatment to our patients. Schedule a consultation today.
What is Plasma Pen?
A Plasma Pen is a handheld device that emits ionized gas, or plasma, which charges the air above the treatment area. A small arc of electricity removes and diminishes skin imperfections. The heat from the minuscule arc vaporizes a tiny section of skin and creates an instant tightening effect.
This treatment addresses wrinkles, loose skin, scars, skin tags, stretch marks, tattoos, warts, moles, and pigmentation. Skin tag removal will achieve immediate results, whereas it will take a few days for other skin imperfections to diminish.
After a Plasma Skin treatment, your skin's natural healing processes will boost the production of elastin and collagen. Elastin and collagen are two fundamental elements of the skin and improve the structure and lift the skin. They will work to significantly improve the quality of your skin and produce beautiful, natural results. This treatment is a great non-surgical option for many different anti-aging goals. A plasma skin treatment is a lighter alternative to a facelift, neck lift, or blepharoplasty (eyelid surgery).
Is a Plasma Skin Treatment Right For Me?
There are many advantages to receiving a Plasma Pen facial treatment; the main benefits are:
Little to no downtime with excellent results. The healing period is commonly three to seven days.
Minimally-invasive. No incisions, sedatives or general anesthesias are needed.
No surgery required. You are awake during the treatment, making it a safe procedure that you can interact with the doctor.
Lifts skin. The Plasma Pen treatment will lift your appearance and reduce aging signs.
Tightens skin. Along with a lift, the Plasma Pen will tighten your skin for a firmer, youthful texture. This procedure is perfect for people who want to reduce skin sagging and wrinkles.
This treatment is excellent for both men and women of all ages! If you have good skin elasticity and would like impressive results fast, consider the Plasma Pen. This treatment is suitable for most skin tones, and if you want to prevent the progression of aging signs, a Plasma Pen treatment may be your perfect treatment!
Personal Consultation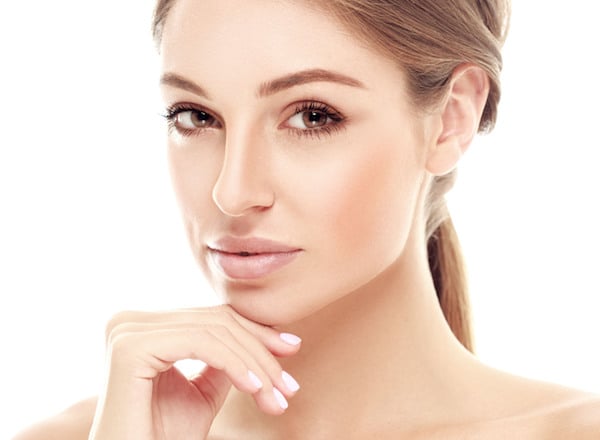 During your consultation, you will have the opportunity to discuss your skin concerns and what you would like to accomplish with the Plasma Pen treatment. Dr. Silvia Rotemberg will ask about your current skincare routine, past procedures, and current medications to get a better understanding of your general health.
She will also examine your skin to get a good understanding of whether a Plasma Pen treatment is an ideal solution for your concerns. Dr. Silvia Rotemberg may suggest alternative solutions to pair with a Plasma Pen treatment or a different treatment that will better treat your skin. Together, you and Dr. Silvia Rotemberg will create a treatment plan that addresses your skin imperfections and achieves your aesthetic goal.
Once you choose to pursue the Plasma Pen treatment, Dr. Silvia Rotemberg will explain the procedure to you, along with potential risks and the expected outcome. Our goal is to ensure you are comfortable, confident, and excited about your treatment. Feel free to contact our office at any time with further questions or to schedule a consultation with Dr. Silvia Rotemberg.
The Plasma Pen Procedure
On the day of the procedure, avoid exercising or doing any activities that cause you to sweat. Dehydration may cause your skin to become irritated during the treatment and may elongate your healing period. Stay hydrated and dress in clothing that can be removed easily without agitating your face.
In the weeks before your treatment, avoid antihistamines and smoking because these products can complicate the healing process.
When you arrive at your appointment, you will be in our state-of-the-art treatment room.
You will lay back and relax as Dr. Silvia Rotemberg applies a local anesthetic ointment to the area of treatment. Once this has taken effect, Dr. Silvia Rotemberg will use the Plasma Pen within the predetermined target area.
The complete procedure will take anywhere between thirty to ninety minutes. Once completed, you will be free to return home.
Recovery
After your appointment, you may have red dots in the areas that the Plasma Pen was applied. Your symptoms will vary based on where you received treatment. If you received treatment around your eyes or other areas where the skin is thin, you might experience slight swelling.
You will want to avoid touching or itching your face. Warm water should be used to clean the area, and not alcohol-based cleansers should be applied.
Depending on where you received treatment, you may want to elevate it on a pillow and adjust your sleeping position, so no pressure is applied to it. Patients should stop all facial products, and men should not shave until the treated area has healed.
Be sure to avoid any activities that make you sweat and avoid direct sunlight. Your skin will immediately start to heal, and after four days, the small scabs should fall away. For the next three months, you should avoid sunbathing and apply a fifty SPF sunscreen to your face to ensure healthy, long-lasting results.
Dr. Silvia Rotemberg will provide you with detailed instructions on appropriate skincare steps during your recovery.
Results
You will notice an improvement in your skin's health and complexion shortly after your treatment. The Plasma Pen helps boost the activity of your skin's building blocks and helps restructure the surface of your skin. These results should begin to show after a few days and only improve with time. You may need multiple follow-up treatments to provide your best results.
Complementary Procedures
For your best facial treatment, Rotemberg Plastic Surgery provides customized treatment plans and a complete selection of skincare options. If you are interested in non-surgical procedures that deliver incredible anti-aging results, we have many beauty treatments that will cater to your needs.
CHEMICAL PEELS
Another excellent skincare treatment we offer is the chemical peel. This exfoliating procedure will significantly improve your skin quality.
There are three general forms of chemical peels: light, medium, and ultra forte. These chemical peels work to lift the different levels of the skin to create a new skin layer. Chemical peels effectively diminish fine lines, blemishes, scarring, irregular texture, sun damage, and uneven skin tones. Perfect for most skin complexions, a chemical peel is a minimally-invasive technique that will provide an incredible outcome for you!
At Rotemberg Plastic Surgery, we offer two kinds of peels that are of medium strength, the Jessner Chemical Peel and the PCA Skin. These peels will have different effects to create flawless skin.
The Jessner Chemical Peel
This peel is highly effective for treating cystic and severe acne. This medium strength peel is a professional-grade certified treatment that reaches deep within your skin. This peel can also treat other areas such as your back, face, or chest. The chemical solution will penetrate to the mid dermal layer and clear away dead and unhealthy skin cells. The fresh, new skin is healthier, clearer, and brighter post-procedure. If you are looking to decrease your acne, scarring, whitehead, and blackheads, this treatment is worth considering.
The PCA Chemical Peel
This peel is perfect for most skin types. The PCA Chemical peel treats patients with acne, fine lines, aging spots, discoloration, and pigmentation. This peel works similarly to the Jessner Chemical Peel in that it reaches down to the upper dermal layer to remove the old, dead skin cells. This treatment will allow your skin to correct itself and provide healthy, glowing results.
These chemical peels will require a few days of downtime as your skin heals and renews itself. Patients commonly schedule a maintenance appointment about every three months to keep their skin looking as healthy and vibrant as possible.
For your best skin treatments that will meet your goals, contact Dr. Silvia Rotemberg today!
Cost
At Rotemberg Plastic Surgery, we offer customized Plasma Pen treatments. To best meet your desired goals, click here to schedule a consultation today with Dr. Silvia Rotemberg. Or give us a call at (305) 539-7083.