Conveniently located to serve the areas of Miami and South Florida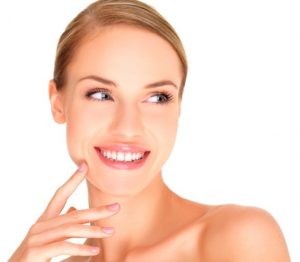 Are you looking for a simple yet effective treatment to treat symptoms of aging on your face?
The Lutronic Genius device is your solution! This cutting-edge RF microneedling device combines advanced technologies and quality materials to deliver impressive outcomes. Wrinkles, scars, and skin laxity significantly improve with an RF Microneedling treatment with the Lutronic Genius device!
What is Microneedling with RF?
The Lutronic Genius is an advanced form of microneedling that implements radiofrequency (RF) energy to maximize results. A regular microneedling treatment will smooth out the surface of the skin – helping it to become evenly toned, tight, and refreshed. The combination of microneedling and RF act as a dual-action skin treatment that turns back the clock on aging.
RF, or radiofrequency, is applied directly to the skin. The heat from the energy helps to restructure the lower layer of the skin and boost the skin's function.
Collagen and elastin levels will increase to help make your skin thicker and smoother. Collagen acts as a scaffold for your skin. Improved levels of collagen will hold up your skin and help fill in depressed areas from aging symptoms like wrinkles or acne scars. Boosted levels of elastin will help your skin maintain its shape and placement. Collagen and elastin work together to keep your skin looking healthy, young, and vibrant. A Microneedling RF treatment will boost the quality of your skin and help maximize the results of your microneedling treatment. This treatment is produced by the Lutronic Genius device, which allows for consistent, impressive outcomes.
The Lutronic Genius Difference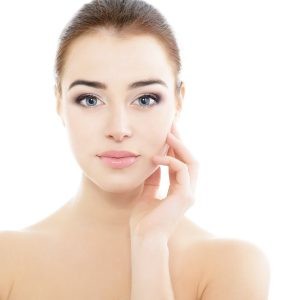 The Lutronic Genius hand-held device produces a rapid, smooth application of needles, which maximizes control. These needles are sharp, thin, and high quality for extreme precision. Needle depth can be adjusted to ensure the desired results is accomplished. Not only can needle depth be customized with this device, but the intensity of the RF waves can also be personalized by skin type. This precise application of coagulation ensures an impactful treatment. The Lutronic Genius device allows your whole procedure to be customized.
During the procedure, real-time feedback is provided, which ensures flexibility and consistent results. The Lutronic Genius system shows the amount of energy in use during the treatment. This Genius system is the first technology actually to show the energy being emitted during application. The real-time aspect of Lutronic Genius technology allows our patients to remain comfortable and achieve the results that they desire.
RF energy and microneedling improve wrinkles, skin laxity, acne scars, hyperhidrosis, and crepey skin.
Hyperhidrosis is a common disorder that results in excessive sweating. This condition can be embarrassing and cause discomfort. RF Microneedling with Lutronic Genius can help decrease sweating in the forehead and face, allowing you to live more confidently.
Thousands of clinical tests have been performed to test the safety and efficacy of this treatment. These tests have also allowed for the set-up of protocols for various skin types and age. We can better treat your skin and the concerns you have based on these tests.
A personal consultation where we learn more about your health and examine your skin will provide extra insight into how to deliver the results you want.
A Radiofrequency Microneedling treatment with the Lutronic Genius device boosts collagen and elastin levels, reduces scars, improves skin texture, wrinkles, and skin laxity! For a younger, healthier appearance set up your consultation with us today!
Benefits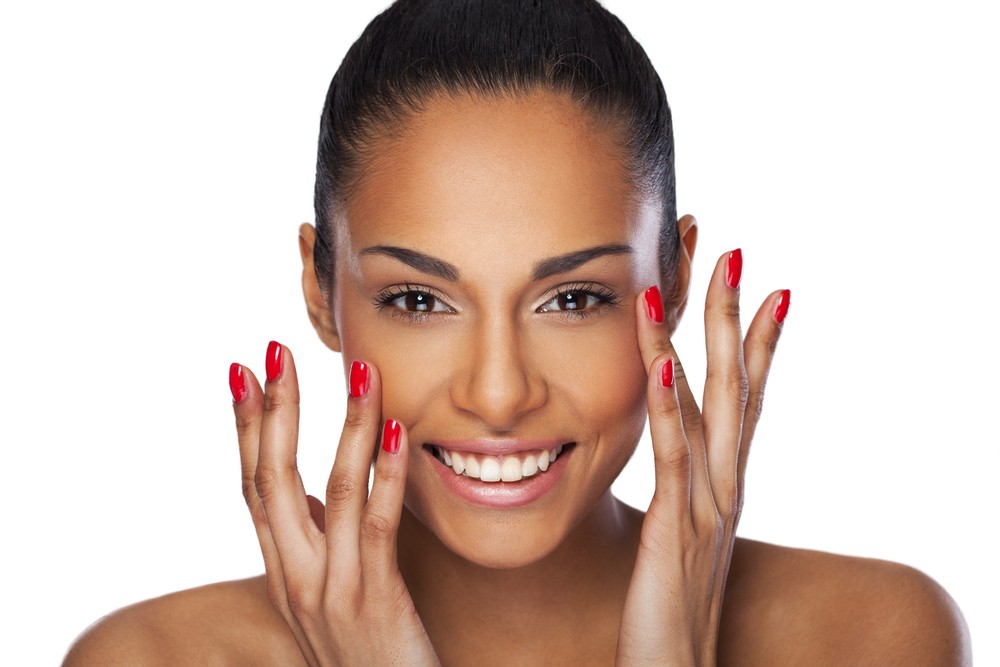 The Lutronic Genius treatment is recommended for skin elasticity and scarring on the face. RF energy will treat redness, sagging skin, and uneven texture while microneedling stimulates collagen and smooths out the surface of the skin for your best results.
This dual approach to your skin's health is what makes the Lutronic Genius device stand out. Microneedling resurfaces the epidermis while RF energy improves the quality of deeper structures of the skin.
The radiofrequency emitted will also reduce post-treatment bruising, allowing you to have a quicker and more comfortable recovery.
This treatment is often combined with the vampire facial (PRP and microneedling) – which is ideal for Anti-Aging! PRP can also be used as a filler to maximize results. The outcome achieved with the Lutronic Genius treatment is long-lasting! You can quickly reach the skin you want without discomfort or an extended recovery period.
Candidates
The Lutronic Genius RF Microneedling treatment is excellent for both men and women. The procedure focuses on reducing facial scars, irregular textures, wrinkles, lines, loose skin, and an uneven skin tone. This treatment can be performed on people of all ages to ensure they maintain a healthy facial appearance.
We encourage anyone interested in an RF Microneedling treatment to schedule a consultation with Dr. Silvia Rotemberg. This meeting will allow you to determine if the procedure is right for you and your goals.
Personal Consultation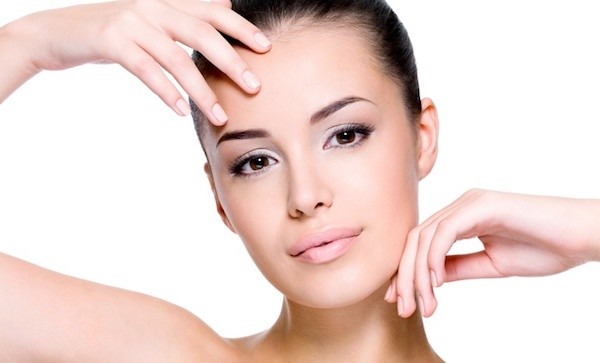 During your meeting with Dr. Silvia Rotemberg, she will go over the many advantages of an RF Microneedling treatment. She will take you step-by-step through the process.
At Rotemberg Plastic Surgery, prioritize our patient's health and take the time to learn about each patient's medical history, allergies, medication regimen, and lifestyle. From this information, Dr. Silvia Rotemberg can determine if Lutronic Genius treatment is the best solution for your skin.
Together during your consultation, you and Dr. Silvia Rotemberg will develop the best treatment plan for your skin.
How-To Prepare for a Microneedling Treatment
You want your skin to be as healthy as possible before your treatment to reap the best results. Part of having healthy skin will include avoiding products with harsh active ingredients before your appointment. Wear sunscreen to prevent any sunburns and stay hydrated. A good night's rest before your treatment date will set you up for a healthy recovery.
Do not work out on the same day of your treatment because sweating will dehydrate your skin. Dr. Silvia Rotemberg will provide you with instructions for any other preparation steps to take.
The Lutronic Genius Treatment
The first step of the treatment will be to clean the skin. A topical anesthetic will then be applied, and once it has taken effect, your treatment will begin.
Needle and RF depth will be calibrated and set to the appropriate settings. Then the procedure will begin.
Needles will be applied with precision to ensure clean microchannels. When the needles are in the skin, they will act as electrodes and emit RF energy deep into the dermis. After the treatment has been applied as desired, the skin will be cleansed and hydrated.
Recovery
Minimal downtime is required with the Lutronic Genius treatment, but your skin will be red for a time after the appointment. Many patients prefer to have this treatment performed on a Friday, so they have the weekend to let redness diminish. Once the microchannels heal, you can apply a thin layer of mineral makeup.
Keep your skin clean and hydrated for the first few days after treatment, and avoid strenuous activities and direct sunlight. Once your skin heals, apply a strong sunscreen regularly to maintain your best results.
Results
Lutronic Genius treatment improves the function and quality of the skin for long-lasting results. Right after treatment, you will notice your skin is smoother. After a couple of weeks, the collagen and elastin levels in your skin will improve and provide a healthier skin layer. Many patients undergo multiple treatments to achieve their best skin! You and Dr. Silvia Rotemberg will determine the number of appointments needed to reach your skin goals.
Complementary Procedures
One of the primary advantages of a microneedling treatment is that the procedure maximizes skin absorption. Microneedling is commonly combined with PRP treatment to rejuvenate the skin. PRP stands for platelet-rich plasma, which are proteins that assist the body's healing process. PRP is found in human blood. Microneedling and PRP are a great combination. Microneedling helps to even out the skin surface, and PRP will help the skin recover quickly while also improving skin tone and boosting the natural function of the skin.
You can easily combine the Lutronic Genius RF Microneedling treatment with PRP to maximize results and minimize downtime. Ask Dr. Silvia Rotemberg if you are a candidate for this transformative procedure.
Cost
The cost of your treatment will be specific to you and your skin goals. We believe the best treatments are personalized. At Rotemberg Plastic Surgery, you will be treated with care to ensure your best results. To get started towards smooth and healthy skin, call us today at (305) 539-7083 or click here to schedule your consultation.
FAQs
Is RF Microneedling better than Microneedling?
The best treatment for you will relate to your skin concerns. Microneedling is great for patients who are concerned with the surface of their skin while RF Microneedling is best for patients with skin laxity, scarring, and deeper skin concerns. We offer both RF Microneedling and Microneedling. A consultation with us will help you learn which treatment is ideal for you.
How long does it take to heal from Microneedling?
The length of your healing period will depend on how deep the needles and coagulation affected your skin. Many factors will play a role in your healing process; however, most patients don't experience downtime and return to a regular schedule right away. Dr. Silvia Rotemberg will inform you of your estimated recovery period.
How many times do you need to do Microneedling?
The number of appointments you need will be determined based on your skin and the results you want. You and Dr. Silvia Rotemberg will determine your best treatment plan.