Conveniently located to serve the areas of Miami and South Florida
Breast procedures are some of the most popular procedures in Miami, Florida. From breast augmentations with implants to breast lifts to breast reductions, many clients seek out breast procedures to sculpt their ideal bust.
About Breast Procedures in Miami, Florida
At Rotemberg Plastic Surgery, we speak with many patients who seek out some form of breast procedure. Breast procedures hold three places in the annual top 10 list of the most popular cosmetic surgery procedures produced by the American Society of Plastic Surgeons.[1] With breast procedures so important to so many women, it's important to find a surgeon that understands the nuances of the different procedures with the expertise to devise the right strategy for you to achieve your aesthetic goals.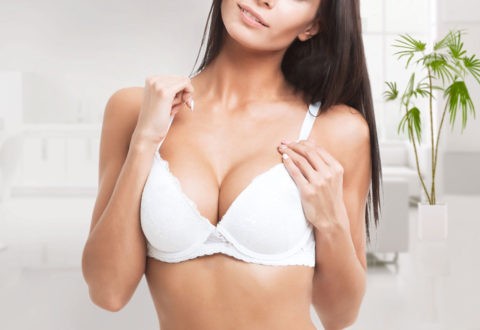 Rotemberg Plastic Surgery specializes in natural-looking breast procedures that bring out the vision of beauty you have for yourself. We help empower all women who want or need a breast procedure. Our patients all deserve dignified and compassionate treatment no matter how involved their procedure. We focus on looking 10-15 years down the line with any procedure, whether it's breast augmentation with implants, or breast reduction. In South Florida, many people want to look fantastic on the world-famous beaches. We help you attain your cosmetic goals so you can feel great about yourself in a bathing suit.
You can reach out to us online or by calling our Miami office at (305) 539-7083.
Before and After Photos
Benefits
Natural-looking results
Beautiful breasts that match your frame and height
Self-confidence boost
At Rotemberg Plastic Surgery, we take every case individually and construct a personalized procedural plan that is crafted to your unique needs and goals.
Your happiness and satisfaction with your breast procedure is our number 1 priority.
Ideal Candidates
Ideal candidates for breast procedures have a healthy diet and partake in regular exercise. For maximum results and safety, ideal candidates should give up smoking entirely. Smoking comes with many health risks and increases the chances of complications for any procedure. To best protect your health and beauty, we strongly recommend quitting smoking. You should also drink alcohol only in moderation. Excessive drinking can also increase the potential complications of any surgery. To take the best care of your skin, wear sunscreen every day. Especially living in South Florida, excessive sun exposure can cause photodamage to the skin and interfere with your aesthetic goals.
Your Private Consultation at Rotemberg Plastic Surgery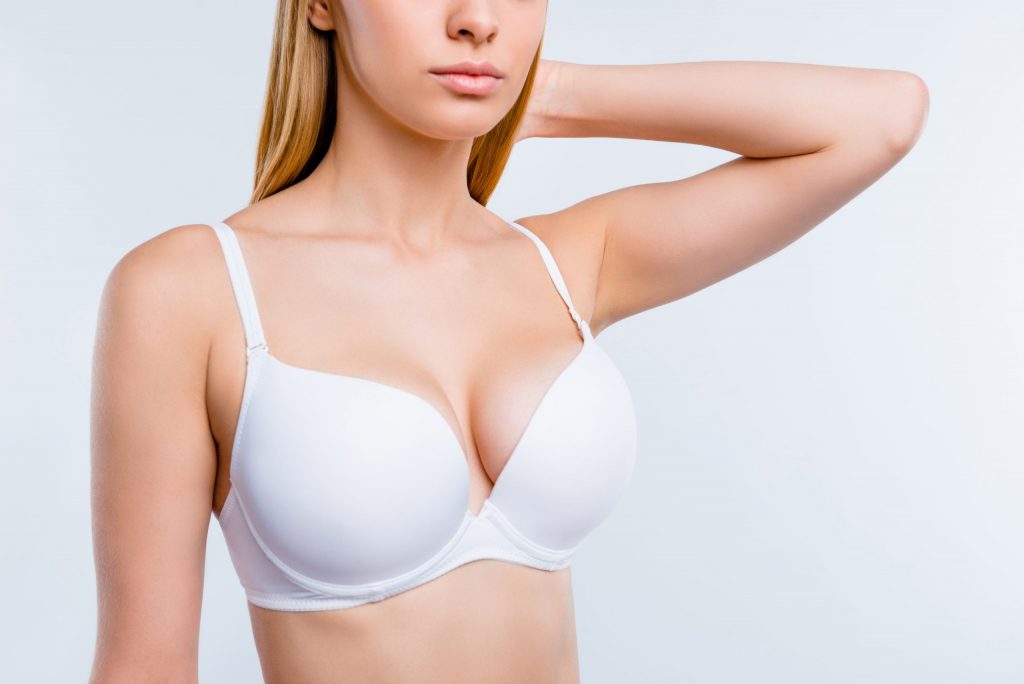 Rotemberg Plastic Surgery exists as a sanctuary for women seeking breast procedures. Miami is one of the epicenters for plastic surgery in the United States. Many patients even travel to Miami for procedures. Your consultation with Rotemberg Plastic Surgery will include a relaxed and comfortable conversation about your cosmetic goals and your medical history. We want to get to know you so we can understand how to best create a custom-tailored breast treatment plan unique to your case. We value all of our patients and greatly appreciate every review that patients leave for us.
Dr. Baotram Tran is double board-certified from the American Board of Plastic Surgery and the American Board of Surgery. Passionate about the art and science of aesthetic and reconstructive surgery, she dedicates her skills to helping all her patients achieve the self-image they desire.
Dr. Silvia Rotemberg is board-certified by the American Board of Plastic Surgery and was trained at the world-renowned Cleveland Clinic, one of the most respected centers of plastic and reconstructive surgery in the world. She has made numerous presentations at plastic surgeon conferences and published many papers on plastic and aesthetic surgery. She lends her expertise to providing you sophisticated and compassionate care for your breast procedure.
List of Breast Procedures
Breast Augmentation
Breast augmentation stands out as the most popular procedure in cosmetic surgery. Women may seek out breast augmentation for a variety of reasons: balancing their breasts with greater symmetry, increasing the volume to better suit their frame, and achieving the silhouette they desire. Whatever the motivation, we are dedicated to helping you transform your cosmetic dreams into reality. We focus on accomplishing breast augmentation with gorgeous, natural-looking results that are indistinguishable in a bikini on the sunkissed Miami beaches. Don't hold back from showcasing your best self. Contact Rotemberg Plastic Surgery and we can help you translate your vision of beauty into reality.
Breast Lift
Breast lifts serve as a popular procedure for women who don't want an increase in volume but instead want to address issues of sagging or drooping breasts, often due to aging or pregnancy and breastfeeding. Breast lifts offer a way for women to regain the perkiness of youth for their breasts. Breast lifts can remove excess skin and tighten the remaining skin. They can also reduce the size of the areolar if a patient desires. Breast lifts restore your youthful figure and help you regain any lost confidence.
Breast Fat Transfer
Some women might want to enhance their breasts or correct asymmetry but do not want or need breast implants. For these women, we offer autologous breast fat transfer. Autologous means obtained from the same person. Autologous breast fat transfer is the process of taking fat from an area of your body via liposuction. Then we purify and repurpose that fat for implantation into your breast to resolve asymmetry, offer an increase in size or volume or both. Think of breast fat transfer as a procedure that achieves the proverbial 'fill two needs with one deed' effect.
Breast Implant Removal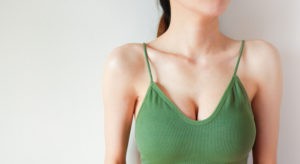 As we age, our ideas of beauty can often change. The image we found most desirable in our 20s may not be the ideal of beauty we wish to cultivate in our 40s. Breast implants should be revisited every 10-15 years. For some of our patients who had breast implants a decade or two ago, they desire a change as they age. For other women, their implants may have developed scar tissue called a capsule that either causes discomfort or subtle changes in the appearance of their implants. For women who wish to remove the implant, we can skillfully restore the breasts to their natural state. At the same time, we can perform other adjustments if desired such as a breast lift or a fat transfer to the breasts. You shouldn't feel trapped by decisions you made a decade or more ago. We celebrate all women's decisions regarding implants including the reversal of a decision made when they were younger.
Breast Implant Revision
As an alternative to implant removal, we can also perform an implant revision and adjust breast implants. Perhaps you want a smaller implant size or maybe you want to increase the size of your implants. Either way, you should never feel chained to the decisions you made when younger. We can help you revisit your breast implants and reduce them or increase them as you desire.
Breast Reduction
For some women, large breasts cause more problems than satisfaction. Complaints of back pain are common among women that wish for a breast reduction. For women that wish to reduce the size of their breasts, we can conduct the delicate procedure of breast reduction. Breast reductions might not make social media feeds the way augmentations do, but they are extremely popular procedures, ranking in the top 10 most popular aesthetic surgical procedures. Doctors Rotemberg and Tran are verified experts at selecting the appropriate technique for breast reduction and adjusting it to the body type of the patient.
Nipple Reconstruction & Correction
Nipple surgery is a lesser-known but no less important procedure for many women. The nipple-areolar complex serves an important role in the aesthetics of breasts. Nipple reconstruction can correct a wide variety of issues that include: inverted nipples, nipple reconstruction after a mastectomy, areola reduction, nipple enlargement, and removal of a third nipple.
Gynecomastia for Men
Gynecomastia, or the presence of female appearing breasts in men, can be a source of discomfort and reduced self-esteem for men. Gynecomastia surgery helps men regain their self-confidence by correcting glandular gynecomastia and altering the appearance of a man's chest to achieve a more masculine physique. It has been shown to have a profound improvement in self-confidence in adolescent males.[3]
FAQ
How much do breast procedures cost in Miami?
The cost of any procedure will vary based on your individual circumstances and the specific details required to complete the procedure. The only way to give a definitive price is after a thorough consultation that assesses your medical history, specific goals, and any extenuating circumstances involved.
How long do breast lifts and breast implants last?
For either procedure, the duration of a breast procedure will vary depending on each individual, their lifestyle, and circumstances. Typically both lifts and implants will last between 10-15 years, but you should always revisit a surgeon for an examination to maximize your health every few years.
References
American Society of Plastic Surgeons. Plastic Surgery Statistics. (2020). Retrieved August 26, 2020, from https://www.plasticsurgery.org/news/plastic-surgery-statistics
Somogyi, R. B., Ziolkowski, N., Osman, F., Ginty, A., & Brown, M. (2018). Breast reconstruction: Updated overview for primary care physicians. Canadian family physician Medecin de famille canadien, 64(6), 424–432. PMID: 29898931
Laura C. Nuzzi, Felecia E. Cerrato, Cameron R. Erikson, Michelle L. Webb, Heather Rosen, Erika M. Walsh, Amy D. DiVasta, Arin K. Greene, Brian I. Labow. (2013) Psychosocial Impact of Adolescent Gynecomastia. Plastic and Reconstructive Surgery. 131 (4): 890 DOI: 10.1097/PRS.0b013e3182818ea8