Conveniently located to serve the areas of Miami and South Florida
Augmentation-Mastopexy Is a Procedure That Adds Size and Balance to Your Breasts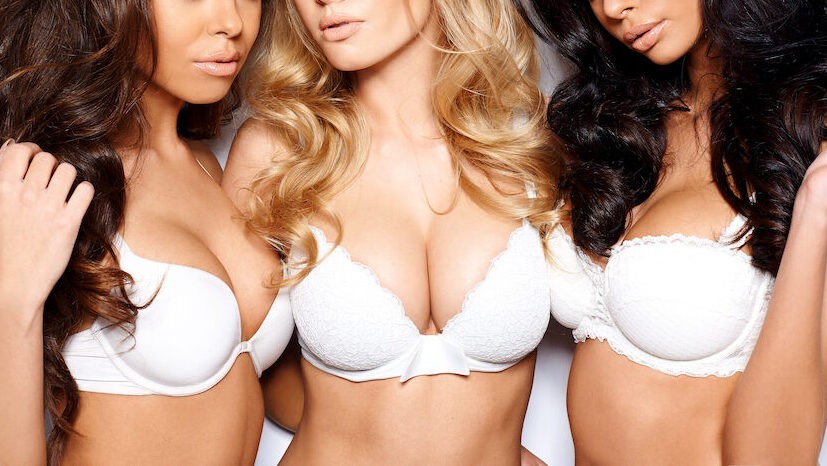 Breast augmentation and breast lift are both transformative procedures all by themselves. Breast augmentation famously adds size and volume to the chest, usually through the use of implants. A breast lift shapes and orients the breasts upward into a more youthful-looking position. Together, these two procedures can effectively address the volume loss that can occur in cases of severely sagging breasts. Many women witness their once full bosoms begin to sag with age. As the sagging breasts lose elasticity, they can lose size and shape, as well. Pregnancy exacerbates the process.
Dr. Silvia Rotemberg founded her practice, Rotemberg Plastic Surgery in order to serve South Florida with the very best in plastic and reconstructive surgery. Contact Dr. Rotemberg for an in-depth consultation. Call (305) 539-7083 to continue the conversation. Some patients may prefer our Web Consultations to better accommodate their unique needs.
About
The augmentation-mastopexy procedure is a combination of breast augmentation and breast lift. Combining the benefits of these procedures can help correct the multitude of issues that may begin to "gang up" as a woman gets older. Aging mothers are especially vulnerable. Severely sagging breasts show a loss in their size and a sharp descent in their angle of presentation. By the time this condition has reached its worst stages, no single cosmetic procedure can correct the issue alone. Ptosis sets in.[1] 
"Ptosis" of the breasts is the clinical condition of having a dramatically dropping bust. The term is derived from the ancient Greek word meaning "to fall." Women with advanced cases of ptosis will need to seek a holistic approach to correct the problem.
The breast augmentation with a lift procedure provides comprehensive solutions to ptosis-stricken breasts. Dr. Rotemberg and help you to reclaim your youthful vivacity.
Breast Augmentation
The classic Breast Augmentation remains one of our most popular procedures. Our sophisticated silicone and saline implants can improve the size and shape of the bust. We also perform breast reconstruction in the wake of a life-threatening illness. Breast augmentation with implants can help women bounce back from the considerable volume loss in their breasts that can occur when they get older. Orientation, however, is another matter altogether. Only a breast lift can halt ptosis and elevate the descent of the breasts.
Breast Lift (Mastopexy)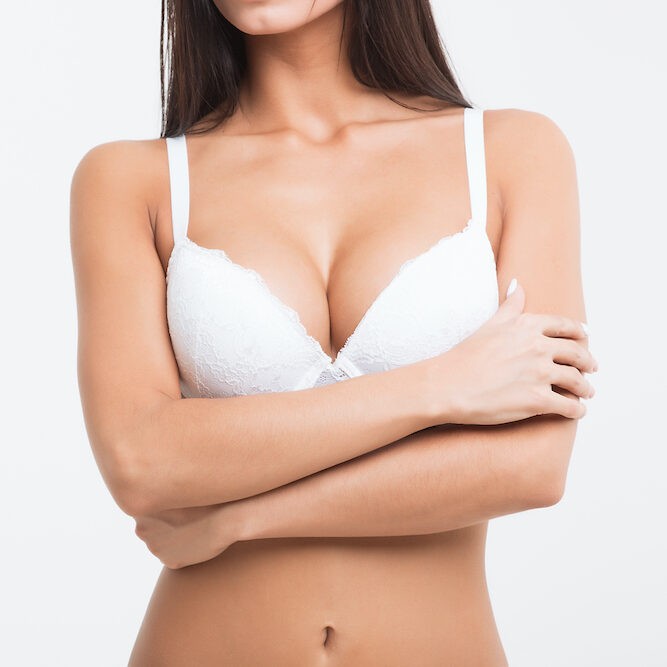 The Breast Lift was designed to remove excess, lax skin from the chest area, so that your breasts present in a more youthful direction. Pregnancy, childrearing and massive weight loss all contribute significantly to sagging breasts. It is a condition that only worsens with age. Mastopexy is the antidote to the effects of time and gravity so you can float above the fray. Unfortunately, as the breasts begin to wither, they lose size and mass, as well. A breast lift actually removes tissue from the chest. So, the price of perky and symmetrical breasts will ultimately be your cup size, unless you decide to include breast augmentation.[2]
Augmentation-mastopexy offers the best of both procedures, providing multiple dimensions of improvement. Do a deep dive into all of our amazing treatments at Rotemberg Plastic Surgery. Read our blog!
Benefits
The combined benefits of breast augmentation with implants and a breast lift provide holistic enhancement so that you can enjoy more natural-looking, aesthetically integrated results. You will be a symphony of symmetry thanks to the artistic eye and surgical skills of Dr. Silvia Rotemberg. She is celebrated in Miami for addressing each patient's individual needs, thoroughly and compassionately. For her, your beauty is more than skin deep.
Will Implants Help Sagging?
Breast implants can significantly assist with the volume loss that often accompanies sagging breasts. However, they are not an ideal solution for sagging, per se. Implants alone can run the risk of the "potato in a sock" phenomenon in situations when severe sagging is present. Augmentation alone may exacerbate sagging if not for the counterbalancing contours of mastopexy.[3] Together, the benefits of breast augmentation and mastopexy might make your bust look better than ever.  
Your Private Consultation With Dr. Silvia Rotemberg
Dr. Silvia Rotemberg is a doctor and a woman. She understands her patients on multiple levels so that she can provide multiple dimensions of improvement. Your private consultation is your opportunity to ask questions and tell your story. All the while, the doctor and her team will review your medical history. Dr. Rotemberg considers the solution from several perspectives before she presents your personal treatment plan. She will qualify you for augmentation-mastopexy or another appropriate procedure.
Contact us to schedule your time with the doctor. Call (305) 539-7083 to speak with one of our helpful representatives. We now offer Web Consultations to accommodate our patients' preferences.
Procedure
Dr. Rotemberg always acts deliberately and decisively so that she can deliver life-changing results to her patients. She begins the procedure with the breast lift. She places implant sizers in the pockets to prepare the site for augmentation.
In the course of the mastopexy, Dr. Rotemberg will remove the excess skin around the breasts, sculpting their appearance and restructuring their support. The aesthetic theme behind her scalpel strokes are "up" and "back" as she etches the lines of a new, more flattering silhouette.[4] 
Breast Lift Incision Patterns
Circumareolar – also known as the "donut," this incision goes all the way around the areola
Circumvertical – frequently referred to as the "lollipop," this patter adds an additional vertical incision to the donut
Anchor – the heaviest incision pattern, the "anchor" adds a low horizontal stroke to the full lollipop
Which Incision Is Best?
The best incision pattern is the one that is most appropriate for you. Most often, the lollipop pattern is enough to correct mild to severe sagging. In cases involving age, massive weight loss and/or pregnancy, the anchor might be needed to hold down the mastopexy procedure.
Implant Insertion
While some women prefer to have their breast augmentation in tandem with their breast lift, in some circumstances, delaying implantation may be optimal. Typically, surgeons like to group surgeries into a single, comprehensive procedure because it simplifies the operation and makes recovery easier for the patient. It is also a more efficient use of time and resources, so grouping similar surgeries can cut down on costs, as well.
Recovery & Results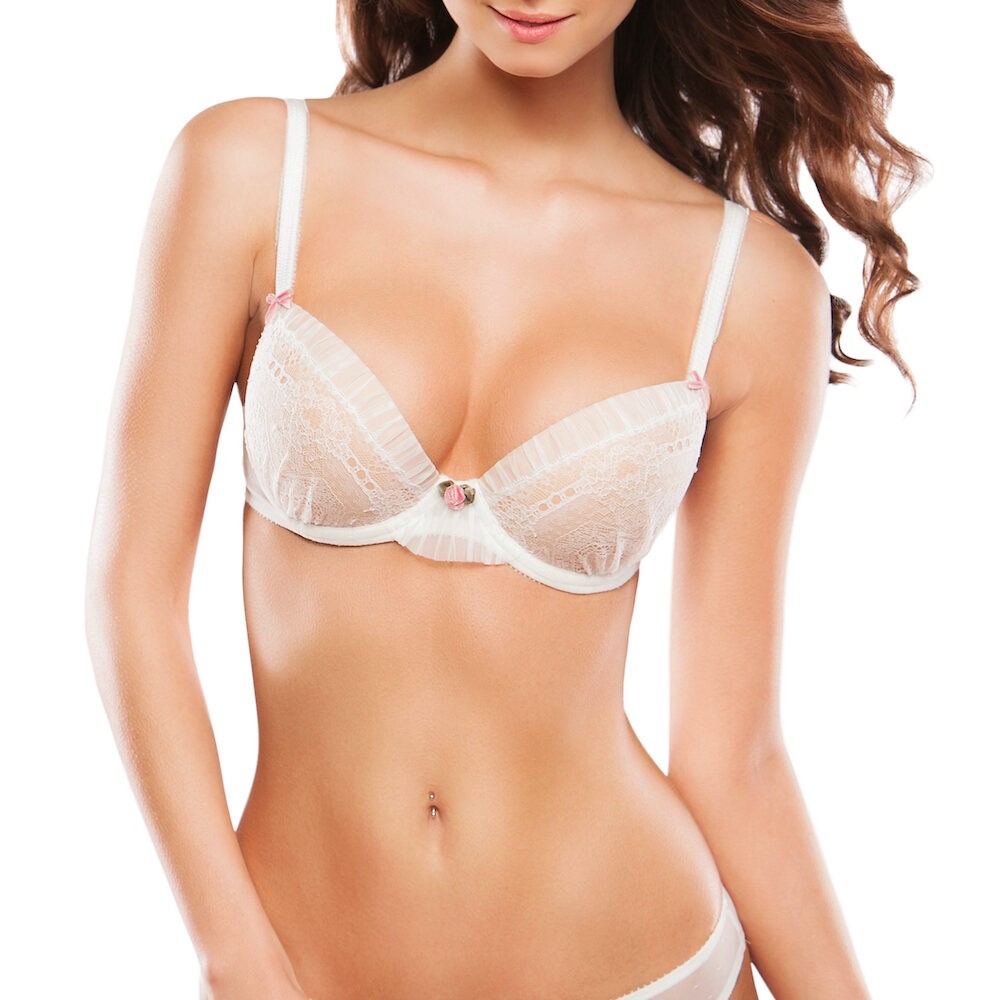 Recovery from the combination augmentation-mastopexy procedure takes a little longer than it would for either procedure by itself. You can return to work within two weeks. Avoid exercise and vigorous movement for one month
After surgery, we ask patients to come back for several postoperative appointments. The first of these is during the first week of your recovery. We schedule follow up appointments every several weeks after that so that we can monitor your recovery and help you celebrate your results!
It will take a few months for the breasts to settle fully into their new position and assume a soft, natural look. Women who have lived with sagging, deflated breasts are thrilled with their new breast appearance.
How Long Will I Enjoy My Results?
A breast lift will turn back the clock on the effects of aging, restoring your silhouette for years to come. Breast implants, too, are designed to endure the years. However, the natural aging process will continue, and silicone implants do not last forever. You will be due for an aesthetic refresh in eight to ten years.
What About Scarring?
Plastic surgery is the art of both the seen and unseen. Dr. Rotemberg is an excellent and artful surgeon. She is sure to place her incision lines along the natural seams and creases of the body, obscuring many of them from plain view. She will also include instructions for scar maintenance and treatment as part of your aftercare regimen.
How Much Does Breast Augmentation with Lift Cost in Miami?
Our natural and holistic approach to your treatment plan means that each of Dr. Rotemberg's amazing success stories is a custom job. She tailors her approach to the needs of her patients, based on their medical history and aesthetic aspirations. At your private consultation, she and her staff will become acquainted with all the dimensions of your case before they propose a treatment plan. At this time, she will quote you an accurate cost.
Financing options are available so that a brighter future is within your reach.
References
Strasser, E. (2006). Results of subglandular versus subpectoral augmentation over time: One surgeons observations. Aesthetic Surgery Journal, 26(1), 45–50.
Breast lift. (2018, July 21). Retrieved December 10, 2019, from https://www.mayoclinic.org/tests-procedures/breast-lift/about/pac-20393218.
Margulies, I. G., & Salzberg, C. A. (2019). The use of acellular dermal matrix in breast reconstruction: evolution of techniques over 2 decades. Gland Surgery, 8(1), 3–10.
Weichman, K., Doft, M., & Matarasso, A. (2014). The Impact of Mastopexy on Brassiere Cup Size. Plastic and Reconstructive Surgery, 134(1). doi: 10.1097/prs.0000000000000288