Conveniently located to serve the areas of Miami and South Florida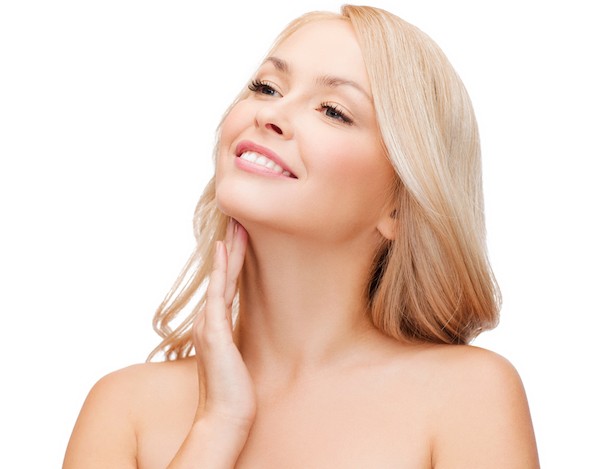 A neck lift, or lower rhytidectomy, is surgically performed to decrease visible signs of aging around the neck and jaw. The primary goals of this procedure are the following:
To relax the skin and excess fat on the lower face that makes up the jowls
To loosen neck skin
To reduce excess fatty deposits under the chin
To improve issues of muscle banding in the neck that result in abnormal shaping
Causes of Sagging Neck
Many of us have looked in the mirror and seen that our jaw line is not as defined as it once was. Creating a smooth jaw line can make a person seem more youthful and rid of the "turkey gobbler syndrome" (or look of the sagging neck). The causes of sagging neck vary and may be due to heredity, a reaction to gravity, environmental factors, and stress.
Candidates
Most people begin to notice the sagging of their neck at around the age of 30. The procedure itself is performed primarily on people between the ages of 30 and 70. The quality of a neck lift and improvement of a person's sagging neck often has to do with the person's skin quality; therefore, the best candidates for neck lift are usually young or middle-aged, have minimal to moderate amounts of excess skin, and also have mild to moderate subplatysmal fat. This is the fat that is under broad thin layer of muscle that is on each side of the neck.
In addition, before electing to have a neck lift, Dr. Silvia Rotemberg will discuss the following factors with her patients:
How will the neck lift work with my skin type?
How will the neck lift complement my particular jaw structure?
How does my medical history affect the risks and benefits of this procedure?
Does someone with my ethnic background necessarily benefit as well from a neck lift than those of other ethnic backgrounds?
How, as an individual, will my healing time fare after the surgery?
Even though a neck lift cannot stop the aging process, it can possibly boost one's self-confidence. Discussing your individual factors that will affect your neck lift is important to keep a realistic attitude about the surgery.
The Decision to Have a Necklift
During your preliminary consultation, your Dr. Silvia Rotemberg must examine the structure of your neck and face. In this exam, she will also study your skin's elasticity, its texture, and its color. She will take photographs of your face and neck.
The decision to have a neck lift can only be made after a thorough and in-depth discussion with Dr. Silvia Rotemberg. Before scheduling the surgery, you should meet with her to discuss your medical history, such as your health conditions, allergies, use of medications as well as alcohol and tobacco use. You should also mention if you are taking any herbal supplements. In addition, it is important to discuss your mental and emotional preparedness for surgery itself. The doctor and you must talk realistically about your expectations.
A number of risk factors must also be discussed. You may, for example, be at-risk for complications during surgery if you experience any of the following conditions/situations:
You are a smoker.
You have high blood pressure.
You have a deficiency, such as anemia.
You are prone to blood clots.
Once completing a thorough and honest consultation with Dr. Silvia Rotemberg, you may then discuss the process of surgery itself.
The Procedure
A neck lift surgery has four essential steps: undergoing anesthesia, making the incisions, suturing the incisions, and viewing the results.
Step 1: Anesthesia
You may elect to either have intravenous or general anesthesia depending on your doctor's recommendations.
Step 2: Making the Incision
For a neck lift, you may undergo one of the two following type incisions.
A traditional neck lift incision
This incision is initiated at the hairline of the sideburn and then follows down around the neck and ear to the hair on the backside of the head. During this process, fat is possibly redistributed from the neck and jowls, neck skin tissues are realigned, and plastysma muscle is tightened. Then, the redistributed skin is draped over the uplifted contours and extraneous skin is removed. Next, another incision may be made under the chin—this is if liposuction and repair of the muscle under the chin are required.
A limited incision neck lift
This incision may only be made around the ear; because these incisions are shorter in length, the results may not be as great from those of traditional neck incisions.
Step 3: Suturing the Incision
To close incision lines, sutures and possibly skin glue will be used. The sutures dissolve and may need to be taken out after a few days. Once the incision has healed, the lines caused by the neck lift will most likely be hidden in the hairline and in the areas around the ear.
Step 4: Viewing the Results
Immediately following neck lift surgery, you may notice swelling and bruising. The final results should not be evaluated for several weeks or months after the surgery. For incision lines in particular, it may take up to six months for them to dissipate. Using ample sunscreen and maintaining a healthy lifestyle may ensure the best possible results for a healthy, youthful appearance.
Preparing for Your Neck Lift
Before the Surgery
As previously discussed, a thorough discussion of your medical history must be conducted with Dr. Silvia Rotemberg prior to surgery. In addition, you will have to get lab testing. You may have to adjust or stop taking some medications, and possibly quit smoking. In addition, you may have to avoid taking anti-inflammatory drugs, aspirin, and/or herbal supplements because some of these over-the-counter drugs/supplements can increase bleeding during surgery.
Immediately After the Surgery
Immediately after surgery, you will most likely be in a recovery room of either a hospital or ambulatory surgical center. If there are no complications such as bleeding, you will be released to go home. Patients must not drive themselves after surgery, and they will be required to bring a driver with them. Furthermore, it may be beneficial to have someone stay with you on the first night after surgery.
Checklist of Questions for Your Neck Lift Surgeon
Before attending your consultation with a neck lift surgeon, use this bulleted list to prepare yourself for the meeting.
Ask if your surgeon is certified by the American Board of Plastic Surgery (ABPS). Please note that this board is not to be confused with the American Board of Medical Specialties (ABMS), which does NOT certify cosmetic surgeons.
Ask if your surgeon is a Member of the American Board of Plastic Surgery.
Find out which hospital (if any) your surgeon is affiliated with, and if your surgeon is able to use those hospital facilities for procedures.
Determine if the facility being used for the surgery is either accredited by a national or state-accrediting agency.
Ask if the facility is state-licensed or Medicare certified.
Become familiar with the procedures described in the section Neck Lift Procedure and discuss with your surgeon which procedure is the best option for you.
And of course, review all the items discussed in the section Candidates for Neck Lift.
Discuss what your recovery will be like and if there are any complications associated with the procedure.
Make sure to get a realistic assessment of what to expect your neck will look like and how it will change in appearance from the time immediately after surgery to six months down the line.
Ask to see photographs of before and after views of patients for whom the surgeon has performed the same surgery.
Find out if the surgeon offers a financing plan for the surgery.
Cost
Most neck lifts surgeries are around $4,400. The costs of surgery does not reflect the additional costs of anesthesia, operating room costs, and other hospital expenses or surgeons' fees. Please note that a surgeon may price a neck lift according to his or her own experience-level, and costs of surgery may also differ by geographic location. Even though most health insurance plans do not cover neck lift surgery or its possible complications, Dr. Silvia Rotemberg offers convenient financing plans.
Recovery
For most patients, recovery takes from two to four weeks. Some patients may return to work as early as two weeks after surgery. Scars may not be visible immediately; however, they may slowly mature. In some case, persistent scarring may occur; however, makeup can conceal such scarring and total healing will eventually happen. Patients must also be aware that the aging process does not stop just because of neck lift surgery, and tissues may relax during the first weeks after surgery. It is essential to keep follow-up appointments based on Dr. Silvia Rotemberg's recommendations so she may monitor your healing process.
A Final Note: Risks of Neck Lift Surgery
Be aware that you will be signing consent forms that describe the full risks of the procedure and its possible complications. Such risks and complications include the following:
Complications or death due to anesthesia
Bleeding
Hair loss along incision lines
Facial asymmetry
Nerve damage (in the lower lip, in particular)
Hematoma (also known as accumulation of fluid)
Infection
Visible and unflattering scarring
Long-term swelling
Discoloration of the skin
Loss of skin
Irritation caused by sutures surfacing through the skin (In most cases, these can be removed.)
Changes in skin sensation and possible numbness in areas
Prolonged pain
Inadequate healing of wounds
Deep Vein Thrombosis
Results that may require further cosmetic surgery
Please note that you should discuss all risks before entering into any surgery; however, the best possible results are anticipated.