Conveniently located to serve the areas of Miami and South Florida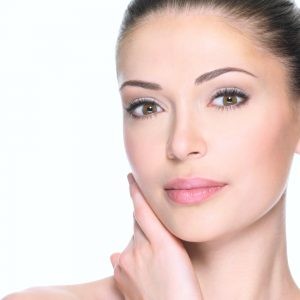 Are you looking for a non-surgical solution to sagging facial skin?
A thread lift is your perfect solution! A thread lift is a revolutionary treatment designed to save you money and time while still providing youthful results. Don't let jowls or wrinkled loose skin make you feel older than you are.
What is a Thread Lift?
A thread lift is a non-surgical solution to droopy facial skin. Thread lifts can help correct sagging skin all along the mid and lower face. Sagging cheeks and jowls are very treatable with thread lifts. This treatment implements fine threads to lift the face, which serves two purposes. Along with providing immediate lift, the threads also engage the body's healing response. When your body is healing an area, it creates lots of collagen. Collagen is the protein in your skin that holds it up and keeps it thick and healthy. With increased amounts of collagen, your body will naturally lift the areas treated with threads. So even after these dissolvable threads have gone, your skin will still look amazing.
Benefits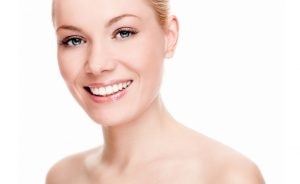 Benefits of a thread lift are their affordability and how simple the treatment is. The procedure is the perfect solution for people with busy lives who can't afford to take a week or two off from work for a facelift.
A thread lift is a great alternative that still provides long-lasting improvements to their appearance. Thread lift appointments are made in-office and last under an hour. Many patients also find that they can return to work right after treatment and show off their results.
Candidates
A thread lift is perfect for men and women who want to improve their facial appearance but do not want to commit to the cost and time involved in a full facelift. This technique may be ideal for individuals in their thirties to early fifties. But anyone interested in a thread lift can schedule a consultation to learn more.
Personal Consultation
During your consultation with Dr. Silvia Rotemberg, you will have the opportunity to ask questions and learn all about the doctor's credentials and the thread lift procedure.
Dr. Silvia Rotemberg will take you step-by-step through this process, the preparation, and the recovery.
Dr. Silvia Rotemberg will also take the time to inspect your face and learn about your health. The doctor and her staff pride themselves on offering quality care to their patients. This meeting gives Dr. Silvia Rotemberg the chance to meet you and build a relationship with you to understand your goals better. Together, you will create a personalized treatment plan that achieves a beautiful result.
How to Prepare for Threadlift
Not much preparation is necessary with a thread lift. Dr. Silvia Rotemberg will inform you of steps to take that may include:
Avoid exercising the day of treatment (this could dehydrate your skin)
Inform the office of any skin injury that could put your skin's health in danger before undergoing the procedure.
Do not tan for a few weeks before treatment
Do not undergo skin treatments for a few weeks (this includes facials, microneedling, peels, etc.)
Be sure to follow Dr. Silvia Rotemberg's instructions and give our office a call if you have any questions.
Thread Lift Treatment Details
A thread lift is completed in-office with local anesthesia. The whole treatment will take about thirty to forty-five minutes.
The first step is to cleanse the face and apply a local anesthetic. Once your treatment area(s) are numb, the procedure will begin.
In the second step, Dr. Silvia Rotemberg will make tiny incisions through which she will apply a small cannula. Within this cannula will be a suture that will be essentially "hooked" into the skin and pull it back.
Lastly, once the suture is in place, the top will be cut off, so no thread pokes out from the incision.
This action will be repeated until the desired effect is achieved.
Recovery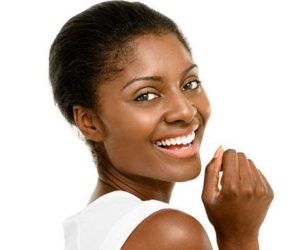 After your thread lift, your skin will be a bit swollen, red and bruised. Some patients take a day off from work, but many can return to their job right away.
Some soreness is normal and can be controlled with over-the-counter pain medications.
Do not rub, itch, or apply pressure to your face for about a week after treatment. You may also want to sleep on your back with an extra pillow, so you don't accidentally roll over and apply pressure to the face. This sleeping arrangement will only be necessary for a week.
Thread Lift Results
You will see an improvement in your facial appearance right away! This outcome will only get better as collagen builds up in your skin and provides even more improvement. The final result will be noticeable after a few weeks.
These results will last between one to three years and can be maintained with a healthy skincare routine and healthy lifestyle.
Clean eating and regular exercise will also have a significant impact on the quality of your skin. Another crucial aspect to keeping your results looking great and skin looking healthy is to use sunscreen – even on cloudy days! Harmful UV rays are one of the main culprits to early aging in the skin. Many dermatologist sunscreens can be used with makeup and help you have lovely, youthful skin.
Complementary Procedures
A thread lift is an excellent, minimally invasive treatment that will genuinely address aging on your face. Because of the nature of the procedure, it is easily combined with other less invasive techniques such as dermal fillers. Dermal fillers are soft formulas injected into the skin to reduce fine wrinkles, moderate to severe lines, fill in depressions, and augment the face. Many fillers have been made to treat specific areas of the face. For instance, Juvederm Ultra XC was designed to improve the volume and texture of lips. This treatment is very demanded and helps our patients achieve sensual plump lips. Dermal fillers can also be used to augment the face as well. A filler like Radiesse can improve the volume of the cheeks and correct imperfections in the nose.
We offer a wide variety of fillers that include:
Juvederm
Juvederm XC
Juvederm Ultra XC
Juvederm Voluma XC
Juvederm Volbella XC
Juvederm Vollure XC
Sculptra
Radiesse
Restylane
Restylane Lyft
Restylane Defyne
Restylane Refyne
Restylane Silk
With so many choices, we will match you with the right formula for your concerns. Dr. Silvia Rotemberg is a highly-trained injection specialist who will use dermal fillers and thread lifts to take years off your face. If you are interested in learning more about combining these two treatments, reach out to our office today. A thread lift with dermal fillers will provide a complete change in your face!
How Much Does a Thread Lift Cost?
The
cost
of your thread lift will relate to the number of threads needed to improve the areas you
wish
to see changed. You and Dr. Silvia Rotemberg will discuss fees in your consultation. We
encourage
people of all ages who are interested in the benefits of a thread lift to reach out to us. You can call our office at (305) 539-7083 or schedule a consultation right now by
clicking here
. We look forward to hearing from you.
FAQs
How long does a thread lift last?
A thread lift can last between one to three years. With a good skincare routine that includes sunscreen, you can maintain your results.
Does thread lift hurt?
No, a thread lift treatment is not painful because anesthetic is applied during treatment. During recovery, bruising and mild discomfort can be controlled with pain medication. This treatment is much less uncomfortable than an invasive facelift and will provide great results!
What is the best non-surgical treatment for jowls?
The best non-surgical treatment for jowls will depend on your desired aesthetic and health. Thread lifts are a great option because they are minimally invasive and provide impressive results. This treatment will quickly restore your jawline and help return youthful contours to the face.
How is thread facelift done?
A thread facelift is performed via an injection process where the thread is inserted into the subcutaneous layer of sagging skin. The subcutaneous layer is the fat layer just below the skin. The suture is inserted with a thin cannula. Tiny incisions are needed and will be hidden in the hairline and natural curves of the face. This treatment is quick and is performed in-office.
What is a PDO thread facelift?
A PDO thread facelift is a minimally-invasive treatment that is often used as an alternative to surgical intervention. A PDO thread lift lifts and tightens skin along the face. These treads are made of polydioxanone and will dissolve after a few months. However, the results the threads achieve will last a bit longer. These threads are a great way to improve your face without requiring extensive downtime.
How long does cheek lift last?
A cheek lift with PDO threads may last up to a year or a bit longer. The results will vary from patient to patient. The reason is mainly due to skincare regimens and the amount of collagen that the body creates in the treated area. Dr. Silvia Rotemberg will inform you of an estimated timeline during your consultation.
Can PDO threads be removed?
PDO threads do not need to be removed because they will dissolve after six months. Even though the threads have been absorbed, the effects they provided for your face will remain for a few more months. Elongated improvements are due to the build-up of collagen in the skin.
Can you exercise after thread lift?
No, you should take a break from intensive workouts for at least one week after treatment. You should also not engage in facial massages or any facial skin treatment for two weeks after the initial appointment. These measures will ensure your results come out well!