Conveniently located to serve the areas of Miami and South Florida
Feeling young and looking young are important to most men and women. A youthful glow makes us feel good about ourselves.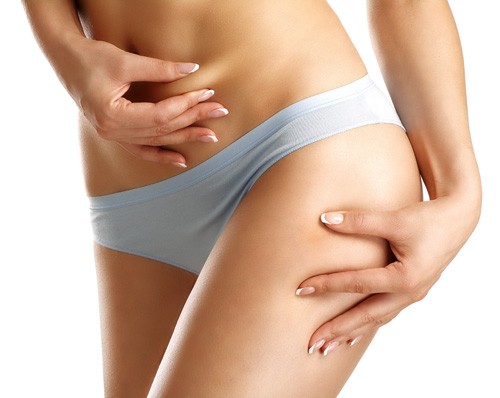 Over time we lose some of that youthfulness. When this happens we can have the appearance of a sunken face, breast, buttock, or even calves. This can be caused by smoking, sunbathing, childbirth, age, weight loss, or genetics. Overtime, these fuller features may deflate or lose their luster.
We may eat right, exercise, try to keep stress at a minimum, and get a good night's sleep most nights, but this does not stop all the changes in our bodies. These changes can frustrate us and make us think our efforts are in vain, as well as deflate our features and our self-esteem. One way of enhancing our bodies and our self-esteem is to create fuller features that have lost their youthfulness. If this is the case, fat transfer might be a good option for you.
What is Fat Transfer?
Fat transfer, is a safe, natural, minimally invasive procedure. Fat from one area of your body is transferred to another part of your body –hence the name, "fat transfer". How it works is some parts of your body may have excess fat that can be utilized by areas that have lost their fullness or in areas that never had it in the first place. Some of these areas can be thin lips, calves, cheeks, breasts, hands, pock marks, buttocks, scars, and marks from previous cosmetic procedures. Many choose to have a fat transfer procedure with a combination of an Breast Lift to reduce sagging breasts.
As a top Miami female plastic surgeon, Dr. Silvia Rotemberg, will help you decide if fat transfer can produce your desired results. The doctor and her staff are known for their individualized care, and will only recommend a procedure if it will benefit you. She will also go over all the alternatives so that you can make the most informed decision.
Candidates
Loss of volume in the cheeks or face
Have laugh lines
Thin Lips
Smaller breasts, but with good elasticity and shape
Loss of volume in the buttocks
Wrinkled hands
Scars
Pock marks
Marks from previous cosmetic surgery
Types
The fat transfer procedure is fairly similar for all areas of the body, by taking fat from one area of your body, usually your stomach, buttocks, or thighs, through Liposuction, and then transferring it to a desired area. You will not only gain in one area, but lose in another area that you would like to. While the procedure is basically the same for all, the information below will explain how each area will show improvement.
Fat Transfer for a Natural Breast Augmentation
Fat Transfer for a Natural Breast Augmentation will use the fat from another area on your body to create a modestly larger breast size. This can be used at the same time as fat grafting to reshape the breasts, as well as a breast lift. Many women choose to go with the fat transfer because they are not introducing any foreign substance to their body.
Fat Transfer for Facial Skin
Fat Transfer for the Face, fills in the delicate areas of the face. It can smooth out wrinkles around the mouth, fill in thin lips, and smooth out pock marks from acne. Some people choose to do this at the same time as other facial procedures.
Fat Transfer for Scars and Marks
Fat Transfer for Scars and Marks that are on the body can help fill in small or large depression marks, acne scars, previous marks from plastic surgery, and other scars, to smooth the surface.
Fat Transfer for Buttocks
Fat Transfer for Buttocks can fill in flattened, sunken, or unshapely buttocks. This will create a modest increase. Fat grafting can help to shape the buttocks even more, as well as a butt lift may be done at the same time to lift more sagging buttocks.
Fat Transfer for Hands
Fat Transfer for Hands is used to fill in wrinkled skin on the hands from aging, creating a smoother younger appearance.
Alternatives to Fat Transfer
Fat Transfer is an effective way to help with certain areas of your body, however sometimes you may be a better candidate for another procedure or treatment. Here are the alternatives to a fat transfer procedure:
Botox
Botox Injection (botulinum toxin) is an alternative to fat transfer when you have wrinkles on the face. It works by immobilizing the muscle to create a smoother appearance. However, botox will not fill in sunken skin such a cheeks, hands, buttocks, or breasts.
Laser Therapy
Laser Therapy can help reduce the appearance of fine lines and wrinkles on the skin, as well as tighten sagging skin. It will not fill in areas that are sunken in.
Ultherapy
Ultherapy can help stimulate collagen production in the skin. It is an alternative to a facelift, as well. The results generally take about two to three months to see. However, this completely non-invasive procedure will not fill in sunken skin in the buttocks, hands, cheeks, or breasts.
Breast Augmentation
If you need more than a modest increase in breast size, then breast augmentation would be a good alternative for you. There are several shapes and types of implants available, to create a fuller breast than fat transfer can produce.
Buttock Augmentation
If your buttocks need more than a modest increase in size, you can get a buttock augmentation. This will create a larger, fuller buttock than fat transfer can produce.
What To Expect During The Consultation
As a top female plastic surgeon in Miami, Dr. Silvia Rotemberg, understands how important every person's decision is to choose cosmetic surgery. She encourages an open-door policy, in which all of your questions and concerns are addressed, before, the day of, and after the procedure. It is imperative that patient is aware of all their options in order to make the right decision for their body.
During the consultation, the doctor will go over what you should expect leading up to, the procedure itself, and the recovery process.
Dr. Silvia Rotemberg will examine the area of your body you would like to improve upon for muscle strength, skin elasticity, and fat loss, as well as the area in which she believes the fat should be transferred from. At this time, she will also ask you pertinent medical questions, and do a full exam, to make sure you are a good candidate for any procedure.
The doctor will then discuss how the procedure is performed, what you would like to accomplish, and if fat transfer, or one its alternatives, is right for you. If the procedure is on your face, you should bring pictures of yourself from a few years ago. This way Dr. Silvia Rotemberg can have an extra tool to make an informed decision on your needs.
Procedure
Fat transfer is a surgery, because it includes the use of liposuction. The procedure generally takes one to two hours, and most patients are sent home the same day.
A fat transfer procedure uses a combination of mild sedatives and local anesthesia, or general anesthesia. This is based on the area of the procedure, your body type, and the extent of the fat transfer.
Dr. Silvia Rotemberg is known for her extra-fine incisions. She will place the incisions in the most inconspicuous place on your body, so that the scar is well hidden. Eventually the scar should significantly fade over time.
Once the incisions has been made, Dr. Silvia Rotemberg will then transfer fat through liposuction from one area of the body to the desired area of the body. She will then close the incision with extra fine sutures, and apply dressings to protect the body from infection
Recovery
Dr. Silvia Rotemberg will not only explain to you what to expect during the recovery process, will also detail the recovery process in take home instructions for you. She wants her patients to know that recovery is not a one size fits all, and while she creates an individualized program for recovery for each patient, she knows that questions and concerns may come up during this period. She would prefer if you have any questions or concerns at any time during the recovery process that you contact her or her friendly and knowledgeable staff.
The recovery process any procedure will be different for each patient, however most people can return to work in a week or two.
Even though a fat transfer procedure is minimally invasive, it is still invasive and can cause bruising and swelling. You will want to avoid alcohol and Aspirin, as they can increase the bruising and prolong the healing process.
You will want to limit physical activity, use ice packs to bring down the swelling, and follow all of Dr. Silvia Rotemberg's instructions. Within five to seven days after the fat transfer procedure, you will have a follow-up visit. During this visit, the doctor will examine the area, ask how your recovery is coming along, and give additional recommendations, if necessary.
Cost
The costs of a fat transfer procedure can vary based on the area of the procedure, and if other procedures are performed.. Dr. Silvia Rotemberg's consultation will provide costs for each procedure.