Conveniently located to serve the areas of Miami and South Florida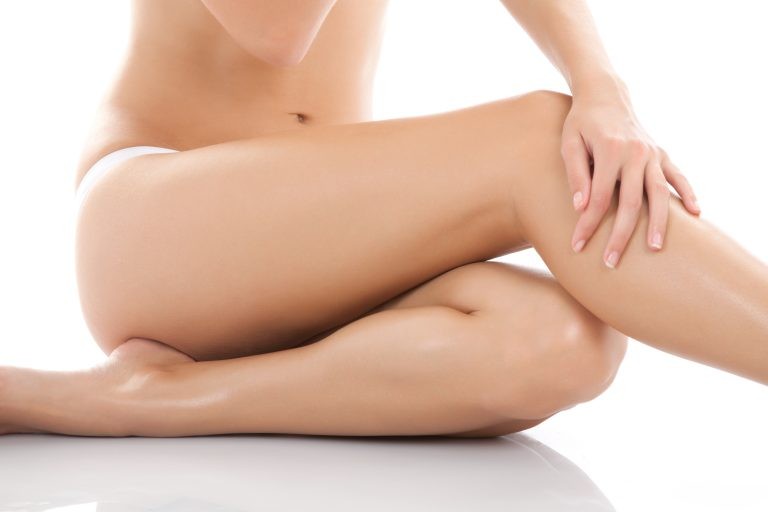 Jiggly thighs can be embarrassing and make you feel unattractive. At Rotemberg Plastic Surgery we believe everyone should be proud of their bodies! A simple, convenient solution we offer for that frustrating leg fat is CoolSculpting. CoolSculpting your thighs will reduce your unwanted fat to help you show off your toned, sex legs underneath.
If you are looking for a non-surgical solution to your concerns, CoolSculpting is your answer!
What is CoolSculpting?
CoolSculpting is a non-invasive treatment that allows patients to achieve their outcomes without having to compromise their time or comfort. This procedure implements cryolipolysis, the science of fat-freezing.
This technique was created by scientists who took note that children who ate a lot of popsicles tended to develop dimples. Thus, the hypothesis that the cold temperatures could freeze away areas of fat was born.
This idea has been tested and proven true over the last few years. CoolSculpting's cosmetic treatment is the result of years of testing and harnessing this fat-reduction phenomenon. The treatment safely and effectively reduces targeted areas of fat along the body with cold temperatures.
CoolSculpting treatment areas include the back, abdomen, love handles, underarms, and below the chin. The thighs are among the most popular places treated with CoolSculpting. This is largely due to the fact that thigh fat is very difficult to reduce.
Daily runs, eating more vegetables, and supplementing meals with protein shakes can only do so much. The fat just below the skin layer is challenging for anyone to remove. This fat is called subcutaneous and is a healthy layer of fat. It's when too much of this fat is stored by the body that it becomes a problem. The fat pushes up against the skin layer and can cause dimpling and cellulite. Unnecessary fat will also make the thighs prone to jiggling.
CoolSculpting applicators have been developed to treat certain areas of the body. These applicators include:
CoolAdvantage™ Petite Applicator: Designed for the upper arms.
CoolAdvantage™ with Interchangeable Contours Applicator: Designed for the abdomen, flanks and inner thighs.
CoolAdvantage™ Plus Applicator: Designed to treat larger areas.
CoolMini™ Applicator: Designed to treat small areas such as a double chin.
CoolSmooth™ PRO Applicator: Designed to treat outer thigh fat and other areas that contain firmer fats.
Other applicators include the CoolCurve +™ Applicator, CoolCore™ Applicator, CoolFit™ Applicator, and CoolMax™ Applicator. These different applicators will address unique areas of the body that are more prone to developing fat.
The CoolSmooth™ PRO Applicator and CoolAdvantage™ Applicator have been made with the inner and outer thighs in mind.
The CoolSmooth™ PRO Applicator was made to treat the firm, non-pinchable fat of the outer thighs. This area can be difficult to slim down and often looks bulky. The CoolSmooth™ PRO Applicator will address this fat and help enhance the overall contours of the thighs and hips.
The CoolAdvantage™ Applicator addresses the smooth, soft fat of the inner thighs. This fat makes it very difficult to tone the inner thighs. The CoolAdvantage™ Applicator will reduce inner thigh fat stores so you can have taught, slender inner thighs.
You shouldn't feel self-conscious about wearing dresses, shorts, skirts, or swimsuits. With so many advances in fat freezing technology, CoolSculpting has become the number one non-invasive body contouring treatment.
It is a safe procedure that allows our patients to redefine their thighs, without pain or extensive downtime!
Benefits
Non-surgical fat removal is possible with CoolSculpting! No syringes, injections, incisions, anesthesia, downtime, preparation or scarring are involved with this treatment. We love CoolSculpting because it doesn't take a lot of time away from our patients. Instead, CoolSculpting lets our patients enjoy their lives while slimming down the thighs.
Unhappy with your Thighs? Consider CoolSculpting. You can simply freeze fat away and return to your regular schedule right after!
Thigh CoolSculpting Candidates
Healthy men and women who are within their ideal weight range can benefit from CoolSculpting. Ideally, the potential candidate will have been interested in CoolSculpting for a while and have a realistic expectation for what the treatment can accomplish.
We encourage anyone who is interested in CoolSculpting to give us a call and schedule a consultation with Dr. Silvia Rotemberg.
A meeting with her will let you ask questions and learn more about the CoolSculpting process.
Personal Consultation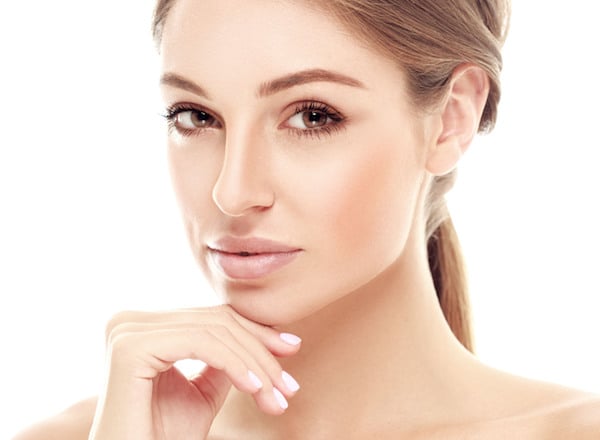 A private meeting with our head doctor will give you the chance to learn from the best. Dr. Silvia Rotemberg will educate you on the science behind CoolSculpting and why it is such a popular body contouring technique. This consultation also provides her with the opportunity to ask you about your desired body goals, medical history, and current medications. We strive to build relationships with everyone we meet: your safety and comfort are our priority!
At Rotemberg Plastic Surgery, you put your health first. The best way we can learn more about you, your health, and your goals for your thighs is with a personal consultation. Contact us to schedule a private, informative Thigh CoolSculpting consultation today.
Thigh CoolSculpting Treatment
When you arrive at your appointment you will be greeted by our staff and lead to a state-of-the-art room. After having a seat, CoolSculpting applicators will be attached to your legs. These applicators will suction on to the skin. The suction action allows the applicators to stay in place as well as draws fat cells up to the surface of the skin for more of a targeted treatment.
The treatment will last about thirty-five to forty-five minutes after which one of our team members will massage your legs for a few minutes.
Recovery
You will be able to return to your normal schedule after treatment. Your legs will be cold and regain feeling throughout the day. Patients often feel tingling sensations as they regain feeling: this is normal and should abate within a day. The treated area(s) may be discolored for twenty-four hours.
Results
Over the next few weeks after your treatment, your body will be targeting the fat cells that were killed off. The body will remove these cells from the body and metabolize them. Patients will notice a difference in their thighs after two months.
These results will be long-lasting! Eat healthily, exercise and keep a consistent weight – these actions will help you keep slender, sexy thighs for years to come!
One thing we love about CoolSculpting is that it removes fat cells permanently. Exercise will only shrink fat cells but the constant cold temperatures that are administered in CoolSculpting will kill off cells. The fat layer that exists in your thighs will be positively impacted by the long-term.
Complementary Procedures
The best treatment to combine with CoolSculpting is more CoolSculpting. Up to two areas can be treated in one session! Your treatment time may be bumped up to an hour but you'll get twice the body contouring. Why not get rid of that bothersome banana roll (the fat bump that develops under the butt) or slim down love handles, all in a single, convenient session? CoolSculpting two areas will comprehensively improve your body.
CoolSculpting Cost
The price of your thigh CoolSculpting treatment will relate to the amount of improvement desired and whether you opt to have more than one area treated. To learn more about CoolSculpting and how it will transform your legs, give our office a call at (305) 539-7083. A consultation with Dr. Silvia Rotemberg will help you determine the best treatment for your thigh fat.
FAQs
What are the risks of CoolSculpting?
CoolSculpting is a non-invasive treatment that includes little risk. After treatment, patients may experience cold and tingling sensations for a few days. However, symptoms often diminish within twenty-four hours.
Do you lose weight when you do CoolSculpting?
CoolSculpting is not meant for weight loss. Instead, CoolSculpting helps men and women contour their bodies. Some weight will be lost over a two to three month period with CoolSculpting, but the goal of the treatment is to eliminate fat and improve the aesthetic in a targeted area, not specifically to help people lose weight.
What is the cost of CoolSculpting for thighs?
The cost of each treatment is personalized to the patient. The best way to learn how much your treatment will cost is to schedule a consultation with us today. A meeting will allow you to ask lots of questions and be informed of the cost breakdown of CoolSculpting treatments.
Does CoolSculpting work on thighs?
Yes! CoolSculpting is a great way to get rid of bothersome fat that makes your thighs look chubby and causes them to jiggle. A treatment at Rotemberg Plastic Surgery will leave your legs slim and sexy. Our patients are often impressed by how much just slimming down their thighs impacts their whole appearance.
How often should you do CoolSculpting?
CoolSculpting can be performed every few weeks once you have recovered from the initial treatment. Appointments will be spaced out to ensure you remain healthy and see the best results from each appointment. Dr. Silvia Rotemberg will inform you of the timeline of your best treatment.
CoolSculpting is a cutting-edge technology that is perfect for people uninterested in the costs and risks of surgery. This non-invasive technique does not eat up a bunch of time and will let you enjoy sensual, sculpted thighs.