Conveniently located to serve the areas of Miami and South Florida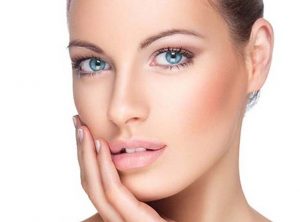 Do you want healthier, brighter skin? Do you wish your skin was tighter and wrinkles were less apparent? Or maybe you've experienced sun damage and have brown spots on your face.
The HydraFacial MD is a state-of-the-art hydradermabrasion tool that provides all the benefits of ablative treatments, but without the lasers, scraping, or redness associated with other procedures. The HydraFacial utilizes water to clean, exfoliate, extract, and hydrate.
Contact Dr. Silvia Rotemberg in Miami, Florida to request a consultation for your HydraFacial MD experience!
About HydraFacial MD

HydraFacial MD is a patented hydradermabrasion facial that utilizes a multi step system to reveal vibrant, younger looking skin. It can provide both instant and long-term rejuvenating effects, including reducing the appearance of fine lines and wrinkles, improving elasticity, evening tone, and fighting acne. Plus, combine the treatment with one of our invigorating serums to penetrate deep beneath the skin, fighting aging at a deeper level. The treatment offers incredible results in only 30 minutes, and there's no irritation and no downtime. It's a perfect treatment for men and women on the go!
Good Candidates
Since the HydraFacial MD is such a versatile skin rejuvenation device, it can be beneficial for many different people. It's okay to use on all skin types and tones. Even people with sensitive skin can reap the benefits of HydraFacial!
The HydraFacial MD may be good treatment for patients concerned with:
Fine lines and wrinkles
Elasticity
Tone and texture
Brown spots
Enlarged pores
Oily and acne prone skin
Depending on the patient's individual circumstance, they may achieve optimal results from a series of treatments or alternative procedures, including microneedling. Dr. Silvia Rotemberg will be more than happy to help patients choose the best treatment for themselves during the consultation.
Benefits of HydraFacial MD
Quick and easy treatment, only 30 minutes
No downtime
Non-irritating
Non-ablative, non-laser
Hydrating
Good for all skin types, even sensitive skin
Immediate and long-term results
Won't dry out skin
HydraFacial vs Microdermabrasion
Both HydraFacial and microdermabrasion remove dead skin cells, clear pores, and reveal vibrant, brighter skin. The main difference between HydraFacial and microdermabrasion is that microdermabrasion uses crystals and diamonds to exfoliate the skin. HydraFacial, on the other hand, uses water to exfoliate the skin.
Microdermabrasion, when performed by somebody who is inexperienced, has the potential to scratch and bruise the skin. This also makes it less than ideal for patients with very sensitive skin. Since HydraFacial uses water to produce the same results, it's accessible for all skin types! Nonetheless, there is no harm in alternating between monthly microdermabrasion and HydraFacial treatments if performed by someone experienced.
What to Expect During the Consultation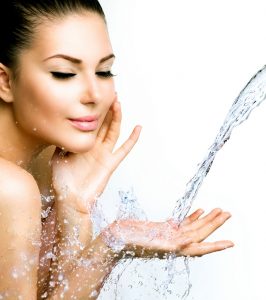 Dr. Silvia Rotemberg likes to meet personally with all of clients prior to booking any services. It is during this time that Dr. Silvia Rotemberg can really get to know the patient and their cosmetic concerns.
The doctor will ask the patient about what they are hoping to achieve from the treatment. She will also analyze the patient's skin and take photographs for further analysis if necessary. Depending on her findings and the patient's goals, Dr. Silvia Rotemberg may recommend a series of HydraFacial treatments or alternative or additional procedures. Dr. Silvia Rotemberg will also be able to provide patients with cost estimates for their treatment.
At Rotemberg Plastic Surgery, we believe that skin care is a lifelong process and we want to be there to help every step of the way. Our relationship with our clients doesn't end after their treatment. We like to work them to make sure they're always aware of the newest technology to keep skin looking healthy and young.
Contact Rotemberg Plastic Surgery in Miami, FL today to request a consultation and get started.
Procedure
The HydraFacial procedure typically only takes about 30 minutes and requires no downtime, so it is easy to replenish your skin even on the busiest of days. It uses patented 4-in-1 Vortex technology in order to provide patients with immediate results and long-term benefits.
Vortex cleansing and hydropeel exfoliation: The technician will go over the entire facial area with a tool that sucks up debris and removes excess makeup and dead skin cells.
Acid peel: This gentle peel contains glycolic and salicylic acid to clear the skin of any bacteria that causes acne and oil buildup. Unlike other acid peels, it's practically painless.
Vortex Extraction: The Vortex extractor works better and more efficient than manual extractions. It suctions out debris from the pores, which is collected in the base of the machine.
Vortex Fusion: The serum is applied to promote hydration, better skin tone, and better elasticity, which penetrates deep into the newly clean pores.
Following the procedure, the face may appear slightly red, but most of our patients report that their skin looks immediately brighter and tighter.
Serums
HydraFacial MD can be combined with one of our age-defying serums to infiltrate the pores, restoring the skin at a deeper level.
Dermabuilder Boost
Dermabuilder Boost is designed to further diminish the appearance of fine lines and wrinkles. It also helps correct skin tone and texture. It is comprised of acetyl octapeptide-3 and palmitoyl dipeptides-5. These skin conditioning peptides promote skin hydration and firmness. Plus, they help sooth inflamed skin.
Growth Factor Boost
Growth Factor Boost contains connective tissue growth factor, or CTGF, to help turn back the clock on the face. These naturally occurring proteins help regulate cellular growth. They promote healthy skin structure, which can smooth and soften fine lines and wrinkles.
Britenol Boost
Britenol Boost is designed to correct the appearance of sun damage and dark spots. It contains Alpha-Arbutin, which is derived from bearberry extract, and Vitamin C. These ingredients show antioxidant properties, which promotes skin brightening and helps eliminate dark spots.
Recovery and Results
In order to maintain results even longer, Dr. Silvia Rotemberg is happy to work with patients on developing the best skin care regimen for their skin type.
Following the procedure, patients may apply light, breathable makeup if they wish, but are requested not to wash their face for several hours to let the post treatment serums soak in. Patients are be able to return to their normal routines right away.
Often, men and women will notice improved skin tone, texture, and appearance right away. Results typically last for about seven days. In order to achieve longer-lasting results and in order to have a greater impact on fine lines and wrinkles, patients should schedule a series of treatments.
Complementary Procedures
At Rotemberg Plastic Surgery, we are proud to offer a variety of surgical and non-surgical procedures to keep patients looking as good on the outside as they feel on the inside. Patients interested in HydraFacial may also be interested in another one of our non-surgical treatments.
Microneedling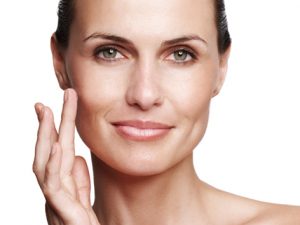 Dr. Silvia Rotemberg also provides microneedling services at her Miami, Florida location. Microneedling is a non-surgical treatment that improves the appearance of the face and neck. Microneedling is also known as Collagen Induction Therapy because the device uses tiny needles that create microchannels in the skin, promoting the production of collagen. Microneedling is safe for people are all skin types. It is completely noninvasive and, like HydraFacial, can be combined with serums for deep rejuvenation.
Microneedling is not as comfortable a treatment as HydraFacial. For this reason, we provide patients with a numbing cream that they will put on 30 minutes prior to treatment. Dr. Silvia Rotemberg can customize the depth of the needles to fit the patient's concerns. Shorter needles will be used to correct issues like texture, while shorter needles will be used to minimize the appearance of scarring.
Following the treatment, patient's skin may feel red, tight, or slightly sunburnt. Patients are free to return to their normal routines, but they may want to take the rest of the day to stay in if they are concerned about the redness. Light mineral makeup can be applied following the procedure. Results can be seen immediately, but Dr. Silvia Rotemberg recommends scheduling a series of three to four treatments for optimal results.
Dermal Fillers
HydraFacial can help minimize the appearance of fine lines and wrinkles, including nasolabial folds, marionette lines, and vertical lip lines. However, the treatment is known for being the most effective on these lines is dermal fillers. At Rotemberg Plastic Surgery, we offer Juvederm, Radiesse, and Restylane – three of the most popular fillers on the market. These fillers can be injected around the nose and mouth to significantly diminish the appearance of these lines. Dermal fillers can furthermore add volume to the cheeks and lips when they have started to lose volume. However, fillers are not permanent and typically last between four to twelve months before patients will need to return for maintenance.
Botox
Botox is widely known for its ability to combat lines and wrinkles on the face including forehead lines, glabellar lines, and crow's feet. It not only reduces the appearance of these lines and wrinkles in the short term, but can also prevent the lines from worsening long-term. Botox can also be used to provide a temporary brow lift.
Botox typically lasts about three to four months, before patients will need to come back in for new injections. However, over time, they may begin to require less and less product in order to attain their desired results.
Cost
Cost can only be determined after a consultation with Dr. Silvia Rotemberg because she will need to assess if other treatments will need to be performed in addition to achieve your desired results. Feel free to contact our Florida office today to schedule your HydraFacial appointment.