Conveniently located to serve the areas of Miami and South Florida
Having smooth skin and full facial features can make us look bright-eyed and bushy-tailed. However, from aging, genetics, smoking, and other factors, our facial skin can lose that luster.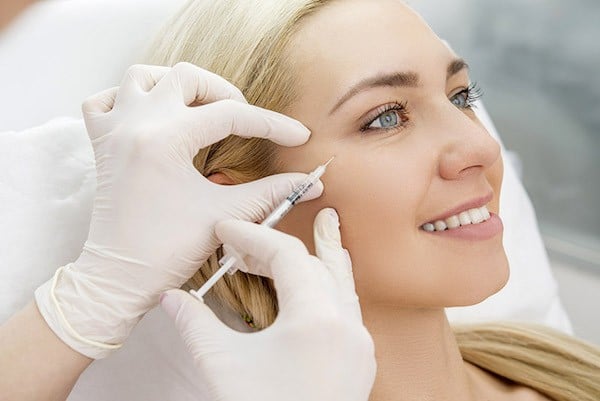 If you have deep creases or sunken in skin, it can age your face. As our faces see more sun and are exposed to other environmental elements, it can be the first place we show our age. Not only can it be the first place that shows our age, but it the first part of us that someone notices.
When the facial skin becomes sunken in or if you have deep lines, it can make you feel less confident. One option for helping aging skin is to get a long-lasting Juvederm treatment. Juvederm can give the appearance of smoother skin and lasts from six months to a year.
Along with facial wrinkles and sunken cheeks, people with thin lips and scars can benefit from Juvederm.
What is Juvederm?
Juvederm uses hyaluronic acid to fill the skin. The hyaluronic acid works like a gel once injected into the skin and fills sunken in cheeks, scars, pock marks, and lines and wrinkles. While it is excellent at creating a younger appearance to the skin, it does not lift the skin. Nor is it not meant to help sagging skin, double chins, or jowls.
While hyaluronic acid used for Juvederm is manufactured, it is naturally produced in the body, therefore most patients are not required to take an allergy test before receiving the treatment. The main benefit of Juvederm is that lasts longer than other facial fillers.
Many of Dr. Silvia Rotemberg's Juvederm patients choose to have the injection done in combination with Botox injections to not only fill the sunken in areas, but to paralyze the muscle underneath, Skin Rejuvenation and Resurfacing to help lessen the appearance of age spots and discoloration on the skin, while plumping the appearance of the facial skin, and Dr. Silvia Rotemberg's patients many times use this in conjunction with the mommy makeover and other procedures.
The doctor will explain how each procedure or treatment can benefit you, and will help you make an informed decision.
Juvederm is a non-surgical procedure that is usually repeated once to twice a year.
Candidates
Fine lines and wrinkle around the mouth and nose, or on the forehead
Sunken cheeks
Thin Lips
Scars or pock marks
At least 18 years of age
Understand the realities and limitations of Juvederm
Types
Juvederm XC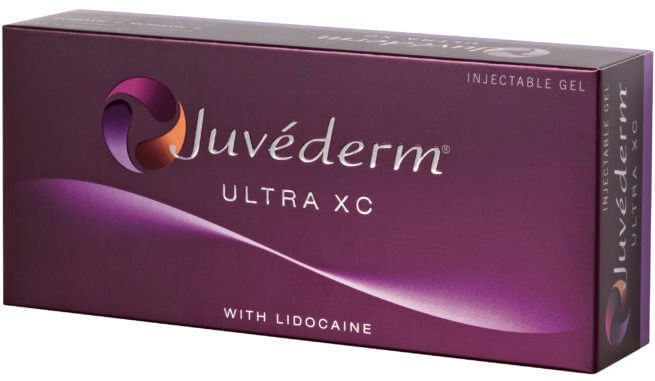 Juvederm XC is meant for lines and wrinkle on the face that are moderate to severe. This is not meant for deep creases or sunken in skin.
Juvederm VOLUMA XC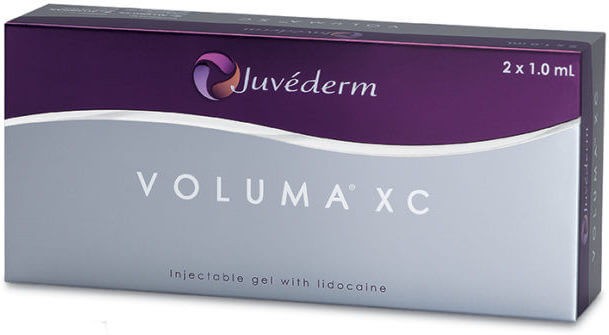 Juvederm VOLUMA XC is meant for those who have sunken skin from age. It will work on deep creases and loss of volume in the skin. You must be at least 21 to have this filler.
Treatments
Juvederm for wrinkles
Juvederm for facial wrinkles is meant to fill in the creases around the mouth, nose, and forehead. It is meant to help eliminate fine lines and wrinkles on the facial skin by injecting the gel into area. This will not help with sagging skin. This procedure should be repeated every six months to a year.
Juvederm for Sunken Cheeks
Juvederm for Sunken Cheeks helps to regain a youthful look by adding the filler to cheeks that have lost their fat. While this use of Juvederm helps with sunken cheeks, it will not help with sagging skin. This procedure should be repeated once or twice a year.
Juvederm for Thin Lips
Juvederm for Thin Lip is meant for men and women who can use filler in their lips to create a desired lip appearance. The benefit of Juvederm over other options is it lasts longer. While it lasts longer than other lip fillers, it generally does not last as long as when used to fill in wrinkles or sunken cheeks. Therefore, you may have to do this procedure two to three times a year.
Juvederm for Scarring
Juvederm for Scarring is meant for those who have scars and pock mark. It works by injecting the filler into the area to create a smoother look, and diminishes the appearance of the scar.
Alternatives
Laser Therapy
Laser Therapy is a procedure that uses laser to reduce fine lines and wrinkles, and tighten moderately sagging skin. This product does not work on deep creases, and it does not fill in sunken areas of the skin, like Juvederm can.
Ultherapy
Ultherapy is an FDA cleared non-surgical facelift. It uses ultrasound therapy to stimulate collagen production in the skin, by working from the inside out. It can create a more youthful look after the collagen starts to rebuild itself. It can take two to three months to see full results of tighter, rejuvenated skin. While this procedure helps produce collagen, it will not diminish deep creases or sunken skin.
Botox
Botox Injection (botulinum toxin) is an injection, like Juvederm. However, Botox is not natural to humans, and can create a reaction. Botox has a lot of uses from smoothing fine lines and wrinkles, helping to tighten up sagging skin on the face and breasts, it can also help with migraine headaches, neck spasms, and overactive bladder. While Botox has a lot of uses, it cannot fill the skin, like Juvederm can.
Facelift
For those who need more extensive work than filling in deep creases or sunken cheeks, a traditional surgical facelift might be right for you. This procedure start with an incision along the hairline and goes around the ear. Dr. Silvia Rotemberg then pulls the skin away from the muscle, removes fat, tightens muscles, and then drapes the skin, and trims the excess. This can give a more dramatic look than Juvederm can.
Creams, lotions, and serums
While creams, lotions, and serums may help to prevent aging, they usually do not repair previous age marks. Some pharmaceutical creams can help to lessen age marks and discoloration on the face. None will fill the face in sunken in areas or treat deep creases
Restylane
Restylane is a lip filler, as well as it can smooth lines and wrinkles on the face. This filler can create similar results to Juvederm, however it does not last as long.
What To Expect During The Consultation
As a top Miami female plastic surgeon, Dr. Silvia Rotemberg, believes in, not only, explaining every procedure to her patients, but also to get their input. She believes a patient's input is imperative to creating the desired results. Her preference is for her patients to ask any questions and bring up any concerns they have with her or her staff.
During the consultation, Dr. Silvia Rotemberg will do an examination of the area you would like to improve upon. She will ask you medical questions, and go over any potential side effects that you should be aware of. You will be shown before and after pictures of other patients to understand what can be accomplished through Juvederm. She will also discuss whether one of its alternatives, or other procedures should be done in addition to Juvederm.
When you come to her office it is suggested you bring in pictures of yourself from a few year ago so that the doctor can make the most informed decision on how to proceed.
Dr. Silvia Rotemberg will explain how Juvederm will react on the areas you're interested in improving, if other treatments would be beneficial in addition to Juvederm, or if an alternative will be a better choice. She will also let you know if she does not believe you need a procedure as she will never perform a procedure on you that she does not believe will benefit you.
Procedure
Juvederm injections is a simple and quick procedure. The gel will be injected into the area of your skin that you would like to be improved upon. It can take as little as five minutes to perform, but will have lasting results. While you do not have to be numbed for injections, you can be numbed prior to injection. With that said, if you are using Juvederm to plump the lips, the doctor recommends a numbing agent is either injected or applied through a prescription cream, as the lips can be very sensitive. The treatment is done in the doctor's office, and most patients are able to return to work immediately after.
Recovery
As with most injectables, there is not a lot of recovery time necessary. Many patients will find that they have minor swelling or bruising in the area of injection. Ice packs will help to bring down the swelling, as well as avoiding alcohol and Aspirin for the first week. Usually all the bruising diminishes within ten days.
While most patients are able to return to normal activities immediately, Dr. Silvia Rotemberg knows that some patients may take more time to heal. During this time if you have any questions feel free to call or return to the office and speak with the doctor or her knowledgeable staff.
Cost
The costs of a Juvederm will depend on which areas the filler will be injected into. Dr. Silvia Rotemberg's consultation will provide costs for each procedure.