Conveniently located to serve the areas of Miami and South Florida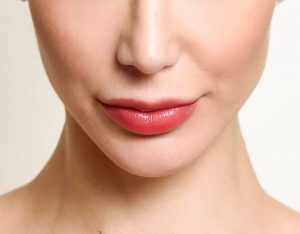 Have you noticed your lips losing volume and developing wrinkles as you age? Lips lose fat and shape over time, leading to the development of fine, vertical lines. At Rotemberg Plastic Surgery, we offer a quick, simple solution- lip fillers!
Full lips have received a lot of attention in the media lately, and it makes sense! Improving the shape and volume of your lips is an easy way to transform your face.
In a fast procedure that can be completed over a lunch break, Dr. Silvia Rotemberg can give you plump, sensual lips.
What Are Lip Fillers?
Lip fillers are a gel-like substance, injected into your lips with a thin, small needle. The gel smooths and adds volume to your lips. There are many types of fillers but plastic surgeons and scientists have developed fillers that are specifically made to improve lips while retaining a natural appearance and feel.
Dr. Silvia Rotemberg offers two types of hyaluronic acid fillers, Juvederm and Restylane, that will recreate your lips!
Hyaluronic acid fillers are the most popular type of fillers. There are many hyaluronic acid filler options, each that produce different results depending on your needs. Hyaluronic acid is naturally produced in our bodies to keep our skin moisturized. These fillers will keep your lips soft and natural feeling.
A lip filler procedure is minimally invasive and requires no downtime!
Benefits of Lip Fillers
Lip fillers are an excellent option for both men and women who would like to improve their natural lip line and volume. Many people enjoy their lip fillers and enjoy benefits, such as a youthful mouth, diminished wrinkles, reduced lines, and more alluring lips. The lip filler procedure does not cause scarring, so you can enjoy a swift improvement with no external markings.
With no recovery period, patients can immediately enjoy their lips and continue with their regular schedule.
Lip fillers are performed in a quick procedure that takes about twenty minutes. One of the primary advantages of receiving fillers is that it is a minimally-invasive procedure that does not require downtime. Receiving fillers is an excellent alternative to more invasive procedures that have extensive downtime. These injections are perfect for the busy parent, an employee of a demanding job or patient who wants minimal procedures that produce transformative results.
Candidates
Lip fillers are available to all adult men and women and are common for both young and elderly people. An ideal candidate will have thin lips, vertical lip wrinkles or a combination of both. If you are interested in lip fillers or combining the technique with another cosmetic procedure, contact our offices today to schedule a consultation!
Preparing for the Procedure
With a minimally-invasive procedure, there is little preparation needed. Patients rarely need to take time off from work and rarely experience discomfort. No medications are prescribed and patients can often schedule their appointment during a lunch break.
Lip Filler Techniques
When you arrive for your appointment you will sign in and be led to a state-of-the-art office where Dr. Silvia Rotemberg or a nurse will apply a topical anesthetic. Patients have the option of requesting an injected anesthetic and should discuss their preference in their personal consultation with Dr. Silvia Rotemberg.
Dr. Silvia Rotemberg will artfully apply the fillers with scientific precision while maintaining your natural lip lines.
The local anesthetic will help diminish any discomfort. She will then inject the predetermined filler and amount into your lips. She may massage your lips to help the fillers distribute. This will also help her ensure the correct volume is achieved. Once completed, you will be able to return to your regular schedule as no downtime is required.
Your lips may be sensitive and slightly swollen at the injection sights. These symptoms should diminish within a few days. Using ice packs and avoiding alcohol and aspirin for a week will help bring down any swelling.
Lip Fillers Results
Juvederm and Restylane are natural lip fillers that will be absorbed and naturally broken down by your body after a few months. Patients often schedule maintenance appointments about three times a year or whenever they notice a depletion in their lip's volume. Patients often enjoy their improved lips and find that less filler needs to be applied at their maintenance appointments.
Complementary Procedures
Lip fillers are a great procedure to combine with other techniques to create a comprehensive improvement to your appearance.
Botox
People often receive Botox to reduce wrinkles, lines, tighten skin and reduce headaches and sweating. Botox injections are fast and simple like lip filler injections.
Botox, or botulinum toxin is an injection that relaxes muscles. Botox injections are often applied to wrinkles and deep lines on the face that form around the mouth, nose, brow and between the eyebrows.
Botox temporarily stops the connection between muscles and nerves, allowing the face to appear more relaxed. Both procedures could be completed in a half hour and give you immediate results that restore your face to a more youthful, smoother appearance.
Microneedling
Microneedling is a non-surgical skin treatment that reduces acne scars, blemishes, wrinkles, discoloration, pore size and stimulates collagen production to promote glowing skin. This procedure uses tiny needles to create micro-wounds. The micro-wounds enact the body's healing process which stimulates the production of collagen. Collagen strengthens the skin, improving its structure and texture.
Microneedling is a revolutionary procedure when it comes to skin resurfacing.
Dr. Silvia Rotemberg uses a numbing cream to minimize discomfort during the microneedling process. Once the numbing cream has taken effect, the handheld SkinPen will apply medical-grade needles to the skin. These needles can be put at different lengths to address your goals and comfort level. The procedure takes about thirty minutes to an hour to complete.
After the procedure, patients rarely experience discomfort. Their face will be red but the discoloration can be covered with a light layer of makeup after a few days. A cream will need to be applied to help moisturize the skin and promote healing. This procedure does not require downtime and will improve the quality of your skin as your collagen transforms your skin to be more firm and soft.
PRP Application
PRP, or platelet-rich plasma, is a serum that contains growth factors and healing components that are naturally found in our blood. PRP application benefits the exterior and interior of your skin. The first step of PRP application is to give Dr. Silvia Rotemberg a sample of your blood from which the serum will be made. You will undergo a microneedling procedure to create miniscule wounds in your facial skin.
The microchannels created during microneedling process will allow the PRP serum to reach deep into the dermis to stimulate collagen production and increase the quality of your skin.
The microneedling process alone will greatly improve the quality of your skin but when paired with the PRP application, your skin will heal and improve even faster. Your skin will be red for up to two days but you will be able to return to your regular schedule, no downtime is required.
A prescribed moisturizer will help keep your skin hydrated and healthy as it heals. Microneedling, when combined with a PRP application, will renew your face; promoting color continuity, and smoother, tighter skin. Ask Dr. Silvia Rotemberg or her staff if you can combine the above procedures with your lips filler injections to create an extensive improvement in your appearance.
Consultation
Dr. Silvia Rotemberg wants to provide a safe, healthy experience for you. She will ask you about your general health, past procedures, current medications, and drug allergies. She will also inquire as to what supplements you take and if you smoke. These factors may need to be adjusted so as to promote a healthy procedure.
During your personal consultation with Dr. Silvia Rotemberg, she will ask you what your cosmetic goals are and what your expectations of a lip filler procedure are. She will walk you through the procedure, its risks, how to prepare for it and how to care for your lips to ensure the longevity of the treatment. An examination will be performed on your lips that includes measurements and photos. This will help Dr. Silvia Rotemberg pinpoint the injection sites as well as have an understanding of your skin elasticity.
We encourage our patients to ask questions and voice their concerns. Dr. Silvia Rotemberg and her expert staff want patients to feel well informed and confident in their upcoming procedures. Don't hesitate to call if any questions come to you after the consultation or at any point of your rejuvenation process!
Cost of Lip Fillers in Miami

Each lip filler procedure will vary between patients based on the results they desire and their specific anatomy. At Rotemberg Plastic Surgery, we strive to make beautiful, natural improvements for our patients every day!

If you are interested in how Dr. Silvia Rotemberg can achieve your goals, schedule a consultation today at (305) 539-7083!