Conveniently located to serve the areas of Miami and South Florida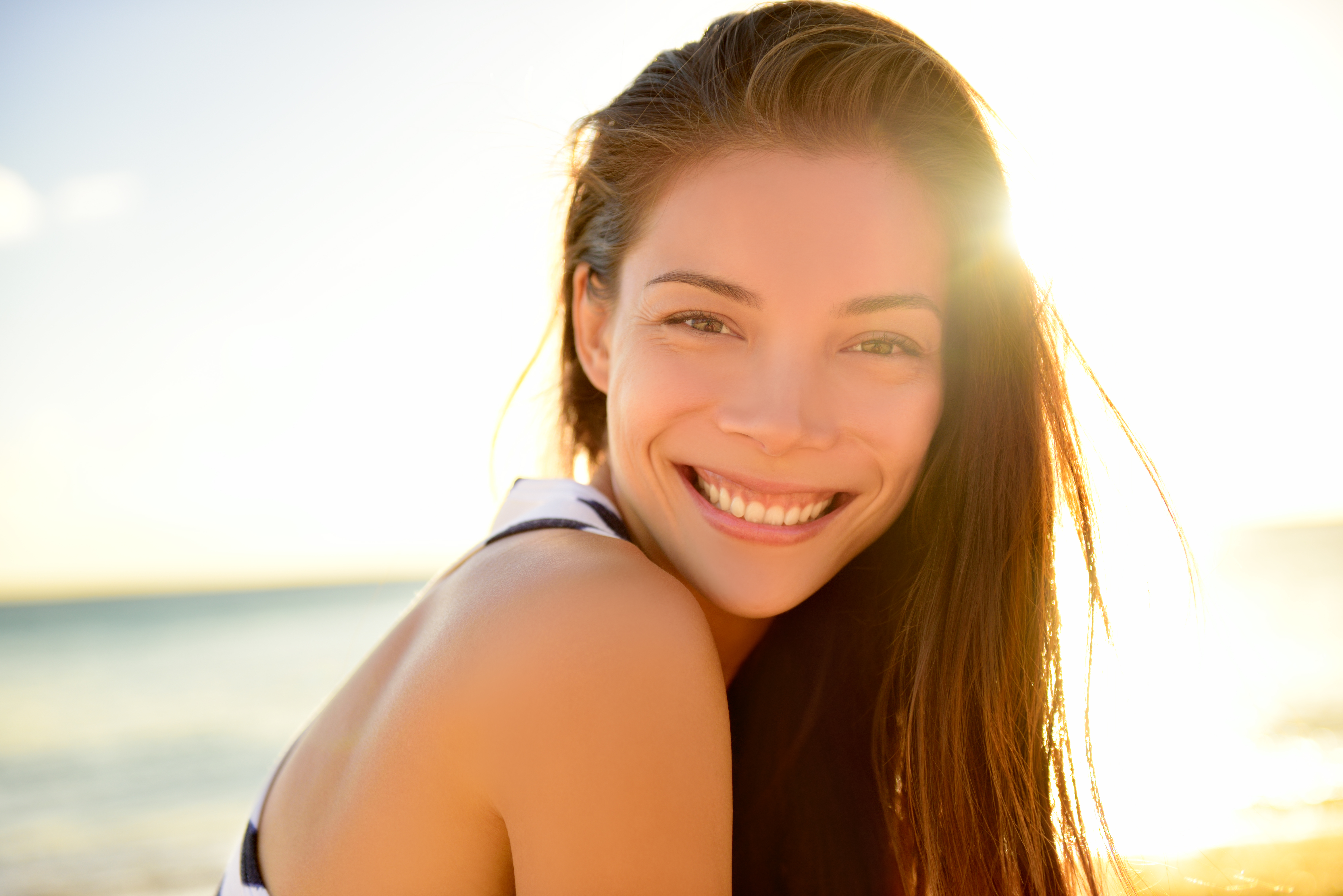 Rotemberg Plastic Surgery is excited to offer a cutting-edge innovation in microneedling: Aquagold Fine Touch.
Aquagold Microneedling techniques are excellent at improving skin quality for smooth, glowing results. This treatment has improved upon the fundamental technique of microneedling to give patients a transformative, non-surgical, no downtime experience.
What is Aquagold Fine Touch?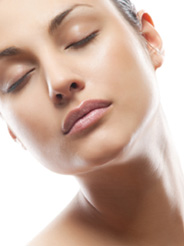 Do you struggle with acne, large pores, facial scarring or wrinkles? There are many facial treatments available today that work to reduce these imperfections. Microneedling is a minimally-invasive procedure that uses tiny, medical grade needles to create microchannels in the skin. Once these channels have been made, a serum is applied to quickly rejuvenate the skin with impressive, quick results. What makes Aquagold microneedling stand out from other forms of microneedling, is its material composition and design.
Aquagold needles are composed of twenty-four karat pure gold! High-quality gold has been shown to interact with human skin well, reducing irritations and allergic reactions. This high biocompatibility makes for a more comfortable experience. These needles are designed with miniscule channels to allow serums to be injected directly into the skin!
The result of this innovated microneedling procedure is a shorter, more efficient treatment time because any desired serums are injected during microneedling instead of afterward.
The Benefits of This Treatment
Aquagold treatments have many advantages, some of the more noted ones are:
Decreased scarring
Minimized wrinkles, lines and creases
Decreased hyper-pigmentation
Reduced acne and acne scarring
Decreased allergic reaction
Brightens skin
Minimizes pores
Firmer, smoother skin
You can enjoy softer, healthier skin with Aquagold microneedling. After one treatment, you will immediately notice an improvement in your skin.
A plus for men is that microneedling does not negatively affect facial hair. In some cases, microneedling has been proven to improve hair growth on the face, helping to promote the growth of a thicker, fuller beard.
Microneedling for acne and acne scarring is also becoming a more common treatment. With Aquagold Fine Touch you will notice improvements right away! This microneedling treatment will not only improve the quality of your skin but will likely boost your confidence. You should feel comfortable going makeup-free and we strive to help you achieve that feeling!
Candidates
Both men and women can greatly improve their skin with Aquagold microneedling. An ideal candidate will experience:
Acne
Scarring
Large Pores
Dull skin
Wrinkles
Loose skin
Cellulite
These are just a few of the concerns individuals will have that qualify them for a microneedling treatment. We recommend that anyone who is interested in the benefits of microneedling contact our offices so they can learn more about this incredible skin treatment!
Rotemberg Plastic Surgery: Top Miami Skin Care Experts
In your personal consultation, you will have the opportunity to share your skin concerns and how you hope an Aquagold microneedling treatment will help you. Dr. Silvia Rotemberg will listen attentively and ask about your skin-care routine, general health, allergies, and current medication routine. This information will help her gather an understanding of your skin's current health and how best to treat it with an effective result.
Your skin is examined and we will explain how an Aquagold treatment will improve your appearance. Often times this is referred to as an Aquagold facial because the Fine Touch treatment has a few treatment options.
The small channels in the Aquagold needles allow you to customize your procedure and choose a serum to be injected into your skin during the treatment.
Options for anti-aging serums are:
Hyaluronic acid. A micro-hyaluronic treatment helps to moisturize your skin and improve its quality. This treatment decreases wrinkles and works to improve firmness and elasticity. After your appointment, you will notice smoother, firmer skin.
Botox. With a micro-botox treatment, you can significantly tighten your skin and reduce fine lines, wrinkles and dramatically minimize your pores. This procedure is known to truly improve pore size and improve the texture of your skin.
Growth factors. Certain serums can be applied to the face to improve your collagen levels. This will improve your skin's structure while shortening your skin's healing period.
These serums and solutions will help to improve your experience and will efficiently improve your skin in a short period of time.
How to Prepare
Before your appointment, you will want to wash your skin and avoid putting any products on the predetermined treatment area. Stay hydrated on the morning of your appointment and don't perform any activities that make you sweat. Sweating will dehydrate your skin and potentially cause irritation during the microneedling procedure.
When you are getting ready for your appointment, make sure to wear clothes that can easily be removed without applying pressure to your face or treatment area.
Procedure
Once the desired areas have been treated, you will be able to return to your everyday schedule.
When you arrive at your procedure, your skin will be cleaned and prepared for the treatment. Each Aquagold microneedle cartridge has twenty needles. These needles are 0.6mm long and 0.13mm wide, thinner than a hair. These needles will be gently applied in a stamping action to your treatment area at a consistent depth while injecting an enhancing serum below the dermis layer of the skin. This action can be repeated over a large area, like the entire face.
A combination of lidocaine, saline, and your chosen solution are commonly combined to be injected into the skin. This solution is often used to provide a comfortable experience for you.
Recovery & Results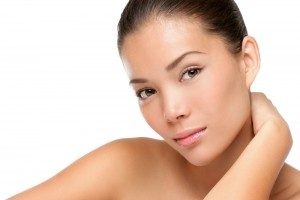 This procedure is normally performed within a forty-five minute period and does not result in significant downtime. Your skin may be sensitive following the treatment and should not have makeup or other products applied for the first twenty-four hours. You will also want to avoid swimming, direct sunlight and sweating for the first twenty-four hours as well.
You will notice immediate improvements after your treatment. After two weeks you will notice significant improvement as your skin strengthens and produces a youthful glow. These results last for about a month and we suggest multiple treatments to help you achieve your best results.
The Aquagold Fine Touch microneedling procedure is revolutionary because it provides a safe, minimal-downtime option that not many other microneedling procedures can offer. With this new procedure that offers no downtime, you'll be back to your regular routine with beautiful glowing skin!
Complementary Procedures
A common treatment to receive with a microneedling procedure like Aquagold Fine Touch is Dermal Fillers. Dermal fillers are a nonsurgical option for transforming your face! At Rotemberg Plastic Surgery, we offer many different types of dermal fillers for our patients.
Juvederm
This family of fillers are hyaluronic acid-based (HA) and are commonly applied to the face to help reduce wrinkling and loss of volume. Hyaluronic acid-based fillers are a popular choice because hyaluronic acid is already found within our skin. HA attracts moisture and helps keep our skin smooth and soft.
When it is reapplied to our skin in the form of a filler, it interacts naturally with the skin tissue and helps to return a hydrated glow. Juvederm XC, for deep lines and creases, and Juvederm Voluma XC used to increase facial volume, are the two types of Juvederm fillers offered by Dr. Silvia Rotemberg.
Radiesse
This formula is comprised of a water-based gel with Calcium Hydroxylapatite particles throughout it. Radiesse is commonly used to fill in deep lines and creases. One of the main benefits of this filler is that it stimulates collagen growth. The Calcium Hydroxylapatite particles work to boost collagen levels. Collagen is largely responsible for keeping your skin structured and firm.
About three months after Radiesse injections, you'll notice your skin becoming healthier on its own. This benefit helps to elongate your skin's health as well as require less dermal filler injections.
Restylane
At Rotemberg Plastic Surgery, we offer three forms of Restylane. Restylane, Restylane Lyft and Restylane Defyne and Refyne. These formulations have been created to address specific areas and signs of facial aging such as fine wrinkles, severe lines, deep creases, lip plumping or augmenting the cheekbones and chin. For an impressive transformation that requires no recovery period, discuss the option of Restylane fillers with Dr. Silvia Rotemberg.
Dermal fillers combined with an Aquagold microneedling treatment are perfect for people who do not want the downtime an invasive surgery would take.
Dermal fillers are gently applied with a syringe and thin needle. Topical anesthesia is often used to increase comfort before the injections. However, if you are sensitive to discomfort, ask about our other anesthesia options for a dermal filler treatment. You will notice improvement as the dermal filler is being injected. This allows you to interact with the treatment and suggest adjustments. Dr. Silvia Rotemberg is also able to make any changes in real time to allow for your ideal outcome. Once completed, you can return to your daily schedule!
If you have a busy life or are not interested in surgery to treat your concerning areas, consider combining aquagold microneedling with dermal fillers for a naturally enhancing solution!
Aquagold Fine Touch Cost
Each Aquagold microneedling treatment has customizable aspects that allow us to personalize your treatment. This customized approach causes costs to vary between our patients.
If you are interested in learning more about this simple, transformational treatment, call our office today to schedule a consultation. You can call us at (305) 539-7083 and one of our expert staff members will be happy to assist you.
If you are searching for "microneedling near me" don't look any further, Rotemberg Plastic Surgery offers the best in microneedling treatment results near you!