Conveniently located to serve the areas of Miami and South Florida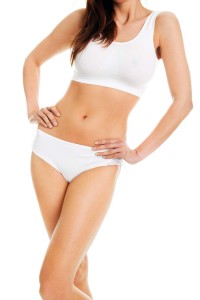 Having a shapely figure can make you feel more confident. Unfortunately, many men and women can be plagued with stubborn fat deposits that no matter how well they eat or how much they exercise will not go away on their own.
This can happen because of genetics, age, childbirth, and weight loss. When you work hard to look your best it can be extremely frustrating to not see the results you deserve. If you have problem areas on your body, body liposuction may be able to help contour them.
When we don't feel our best, others notice this. They might be able to tell it through our facial expressions that we just don't seem as happy as we once were. Having excess fat on the body can be stressful to some people. One way to eliminate this extra stressor is to undergo body liposuction, so that you can get back to feeling like yourself.
What is Body Liposuction?
Liposuction is a cosmetic procedure that contours the body by "sucking" the fat out. While liposuction only uses small incisions, it is still considered surgery, and therefore there is down time after the surgical procedure. It is important to note that liposuction is not a weight loss surgery, but rather is meant to work on specific problem areas of people at a healthy weight who have a regular workout routine. Some of these areas are the cheek, neck, thighs, abdominal area, back, buttocks, hips, waist, and chin. Some people are surprised to learn that you can use liposuction on the face and neck area, but it can help create a thinner more youthful look.
Liposuction offers the best body contouring system to create a slimmer more youthful figure. Many men and women choose to have liposuction in combination with a Body Lift to help lift the thighs, buttocks, and stomach, a Tummy Tuck to tighten up the abdominal muscles and trim excess fat and skin, or a Thigh Lift to tighten and contour the inner or outer thighs. While many of these surgeries will remove some fat, liposuction is used in conjunction with them to get rid of those stubborn fat deposits that cannot be removed from the above surgeries alone.
Candidates for Liposuction
Have excess fat on your body that no matter your efforts will not burn off
Maintain a healthy diet
Exercise regularly
Given birth
Don't feel comfortable with the look of your body or face
Understand the realistic results and limitations of a tummy tuck
Not planning on becoming pregnant again
Liposuction in Combination with Other Surgeries
Liposuction and Tummy Tuck Surgery
Liposuction and Tummy Tuck surgery, the combination of trimming excess skin and fat with sucking out the excess fat deposits, can make for a flat and firm stomach.
Liposuction and Body Lift Surgery
Liposuction and Body Lift surgery are meant for those who have had extreme weight loss or have sagging skin in more than one area, and have excess fat on their bodies. The surgeon will lift the thigh, buttocks, and stomach to remove excess skin, while then she will use liposuction to suck out extra fat from those areas.
Liposuction and Inner Thigh Lift Surgery
Liposuction and Inner Thigh Lift surgery are designed to work on those who have problem areas on the upper, inner leg. These surgeries will move the muscle away from the skin, allowing Dr. Silvia Rotemberg to remove soft-tissue and fat, and trim the excess skin of the inner thigh. Liposuction will help to contour the leg, and keep a smooth appearance. Both will help create the desired "thigh gap."
Liposuction and Outer Thigh Lift Surgery
Liposuction and Outer Thigh Lift surgery are meant for those who have excess weight and many times are performed in conjunction with an inner thigh lift to reach the ultimate result. The outer thigh will remove fat and excess skin from the outer side of the thigh, while liposuction will help remove stubborn fat deposits that cannot be trimmed away from a thigh lift surgery.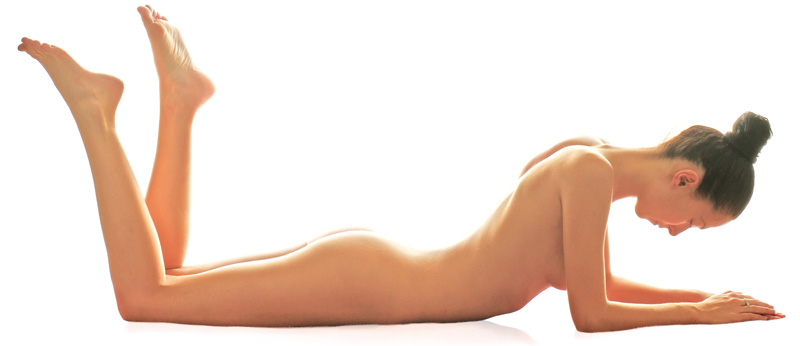 Alternatives to Body Liposuction
While liposuction is the best contouring procedure for men and women, some people may not be a good candidate for surgery due to health reasons, or they may not yet need liposuction. If this is the case, here are some alternatives to body liposuction:
Injections
Injections placed into the body can help dissolve fat and flatten the skin. These have a mild effect on fat deposits
Thermage
Thermage can tighten up skin, but it does not remove fat. However, this use of radio frequency can offer a smoother appearance.
Ultrasound Cavitation
Ultrasound Cavitation uses ultrasound therapy and ultrasound imagery to see the layers of the skin in order for the doctor to loosen the fat cells. This is a completely non-invasive cosmetic procedure.
What To Expect During the Consultation
Top Miami female plastic surgeon, Dr. Silvia Rotemberg, will detail the effects of body liposuction. During her full body examination she will address the areas you have brought up. She will explain where the incisions will be made, as well as if any other procedure might be beneficial in achieving your goals.
The doctor believes her patient's questions and time are very important. She will answer any question or concern that you might have as she knows whether or not to undergo cosmetic surgery is an important decision. She will explain what you should expect before, during, and after surgery.
Not only will the doctor examine your body to determine areas in which you are a candidate for body liposuction, but she will also do a full health screening to make sure you are healthy in order to have surgery performed. When she examines your body, she will check for skin elasticity, excess skin, and problem areas. At this time, Dr. Silvia Rotemberg encourages you to address any concerns you might have to her or her staff.
You will be shown before and after photos of body liposuction, and other procedures, if they are deemed beneficial for your body. You will be able to compare results in order to get an idea of how your cosmetic procedure will benefit you. Although you will be looking at photos of other men or women with the same surgery, everyone's result will vary based on the individual. Dr. Silvia Rotemberg will also discuss the alternatives to liposuction.
Procedure
Body Liposuction will depend on the area of the body you choose to do liposuction, and if you are having it performed in addition to another procedure. The incision will be based on the problem area you are seeking cosmetic surgery for, then the fat deposits will be sucked out of the body.
Dr. Silvia Rotemberg's anesthesiologist will give you either local or general anesthesia dependent on the area and if additional procedures are done at the same time as body liposuction. The incision is extra-fine and will be placed in a inconspicuous area on your body. Then the doctor will begin to "suck" the stubborn fat deposits from your problem area. After the procedure is done, she will place dressing on the areas of incision.
Most patients are sent home the same day after surgery.
Recovery
Dr. Silvia Rotemberg designs a personalized recovery plan for each patient. It will detail what you should do, what you should expect, and when you will return to her office for a follow-up visit. Even though you will have this in hand, and the surgery is over, you should feel free to contact the doctor or her knowledgeable staff with any concerns or questions during your recovery process.
While recovery time is individualized, most people will be able to return to most activities within two weeks. During this time you notice bruising and swelling at the incision site. You will want to use ice packs to reduce the swelling and bruising, and avoid alcohol and Aspirin. While bruising and swelling are a normal part of the healing process after body liposuction, if your bruising or swelling seems excessive, Dr. Silvia Rotemberg encourages her patients to contact her with any concerns.
As one of Miami's top female plastic surgeons, Dr. Silvia Rotemberg, cannot stress enough the importance of an open line of communication between patient and doctor before and after body liposuction. As she understands, that you know your body better than anyone.
About a five to seven days after body liposuction, you will have a follow-up visit with your Dr. Silvia Rotemberg. During your follow-up, she will examine the area of incision, consult with you on how you feel you are healing, and if needed, the doctor may give additional instructions.
Cost
The costs of a liposuction procedure can vary due the area of the body it is performed, as well as, if you desire or require any other procedures. Dr. Silvia Rotemberg will go over all costs at your consultation.