Conveniently located to serve the areas of Miami and South Florida
For centuries, men and women have searched for modalities to sustain their youthful appearance. From extreme changes to minor enhancements, there are numerous options for candidates to improve their looks and feel more youthful and confident.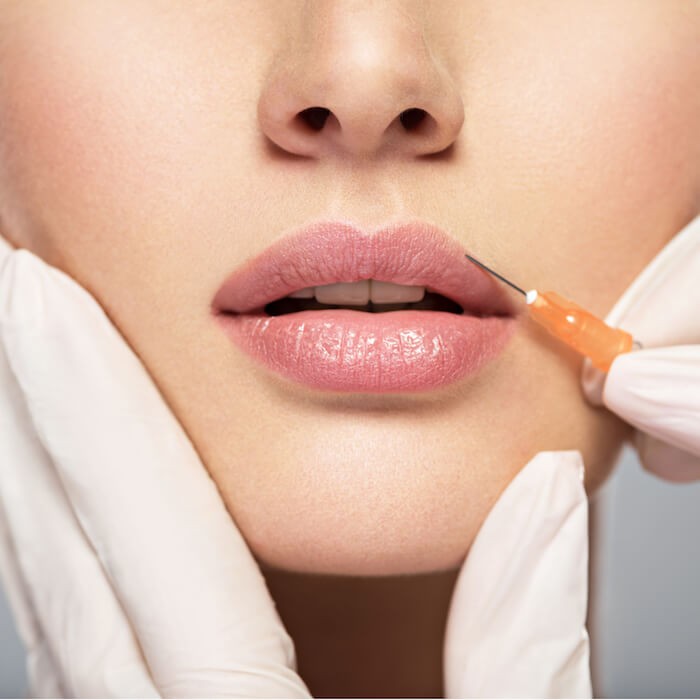 For many, the signs of age cause their skin to sag and large wrinkles and indentations to appear around their mouth and nose. To correct these signs of aging, it is not always necessary for patients to undergo invasive surgery such as a face-lift. In many cases, non-invasive, non-surgical procedures are a practical and satisfying way to achieve their aesthetic goals and see instant results. Injectables are one of the most popular and widely used non-surgical techniques. Dr. Silvia Rotemberg consults personally with each patient to decipher the best form of treatment for his/her goal. If injectables are the chosen modality, there are still many options to choose from. One of these options is Restylane, a filler made up of hyaluronic acid, which is bio-degradable and doesn't contain animal materials. Hyaluronic acid is found in all living organisms and is a completely natural substance. This and other factors have made Restylane a very popular treatment for signs of age. It is currently available in 65 foreign countries and has been used in over ten million procedures.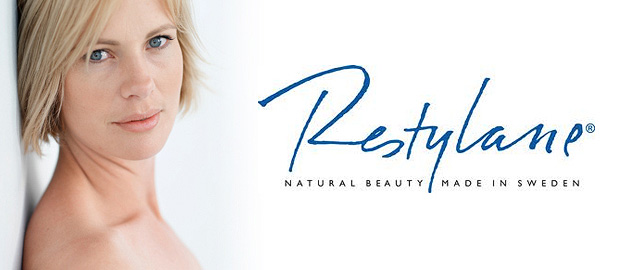 Administered in gel form, Restylane corrects wrinkles and folds in more than one way. Immediately following injection, patients see a plumper, fuller look to the treatment area. In addition, the gel integrates into the tissues and bonds with water molecules, helping to maintain volume after injection. Eventually, the body breaks down Restylane and it disappears without residue after about six months. Some patients will experience a longer result with Restylane, but this depends on their metabolism and also the area that was treated.
History
Restylane was first discovered in the 1930s, leading to the development of multiple medical and aesthetic uses for the substance. These discoveries brought about further research in Europe, which lead to Restylane being introduced to the market as a wrinkle and lip filler. In 1996, it was used in Sweden first for these purposes and eventually crossed over to the US (2004) and about 70 additional countries. Not only has it been studied the most, it is the most popular injectable gel filler. It was also the first filler made from non-animal stabilized hyaluronic acid, or NASHA. NASHA is bio-degradable, compatible with human hyaluronic acid and is stable, thus making it a very safe option for patients considering dermal fillers.
What is Restylane
Originally developed in Sweden, Restylane is a clear, non-animal based, bio-degradable gel made up of hyaluronic acid, which appears naturally in the body. Restylane is generated by a bacteria in the Streptococcus species. It is produced via biotechnology by natural fermentation in a laboratory environment. This fact significantly eliminates the risk of disease transmission and allergic reactions for patients who are sensitive to foods such as beef, chicken or eggs. Restylane is marketed and sold in the United States by Medicis, a leading pharmaceutical company. It is recommended as an alternative to other fillers such as collagen or Hylaform, which contain animal products.
Before & After Photos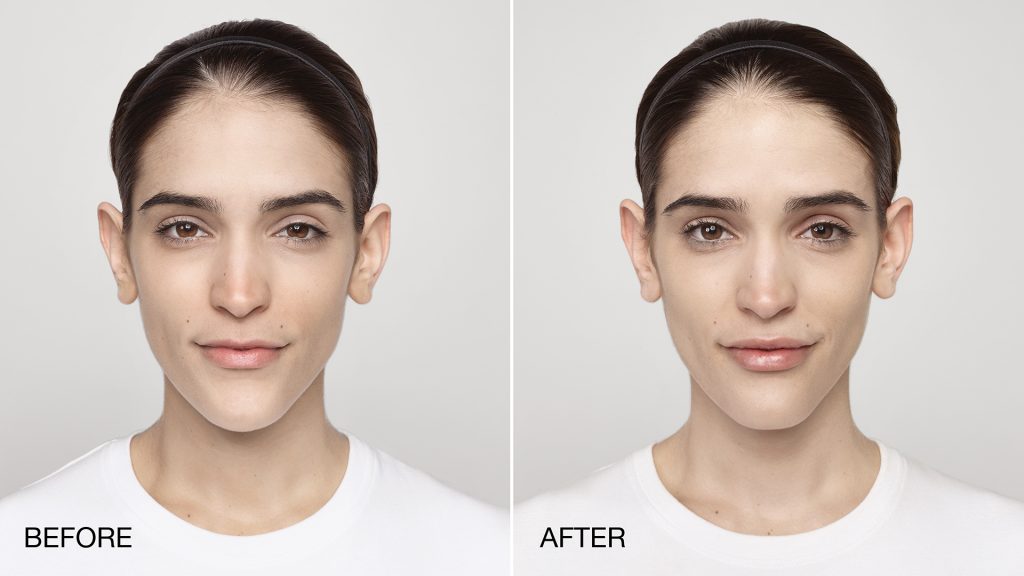 Types
There are several kinds of Restylane available on the market and each addresses a different issue. For some patients, the tiny wrinkles around the eyes and mouth are of most concern. For others, deep facial wrinkles, folds and indentations are a concern. In either case, there is a restylane that can correct and smooth the areas in question. Dr Rotemberg can help patients to decipher which form of Restylane filler will best correct or define their desired treatment area.
Restylane
This form of Restylane is specifically meant to correct fine lines and wrinkles. Its particles are the smallest size of all the fillers and can fill even tiny wrinkles. It is most commonly used around the mouth and eyes using a needle for injection. It is injected just below the surface of the skin and makes skin appear more youthful almost immediately.
Restylane Lyft
This form of Restylane has the largest particles of all the brand's fillers. It is still administered in gel form but is best used to correct deep lines, folds and wrinkles. This form is also recommended for lip plumping. Lyft is issued in a pre-measured syringe and is injected into a deeper layer of skin. After it is evenly distributed through a light massage, patients can resume their day as normal.
Restylane DEFYNE & REFYNE
This Restylane is designed for adding volume to areas of the face such as the cheekbones and chin. These areas are the most common to experience loss of volume with age and can cause a tired, droopy look. Defyne and Refyne are in a gel form and give the patient a predictable result, making it near impossible to over-correct treatment areas. For creating symmetry, enhancing features of the face, or maintaining cheekbone height and profile sharpness, Restylane Defyne and Refyne are ideal. They are injected deeper into the skin than Restylane and are also smoothed via massage with patients returning to normal activity immediately following.
Benefits
Because NASHA particles attract water, the effects of Restylane last even after it breaks down. Because of this, Restylane is one of the most cost effective cosmetic fillers on the market. The gel comes in a pre-measured syringe, making it easy for surgeons to begin and regulate treatment.
Restylane requires only a few injections, no incision or surgical tissue removal occurs, making the risk of complications very low. This means the treatment is a viable solution for almost all patients who want to reduce facial lines and wrinkles in a non-invasive way.
Candidates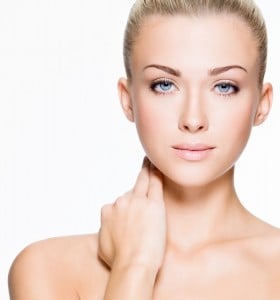 Individuals who have experienced allergic reactions to bacterial protein should not use Restylane. Due to the facial structure not being fully developed before the age of 18, adolecents under the age of 18 should wait to undergo Restylane or any other cosmetic procedure. It is also equally important, regardless of age, for patients to have a realistic understanding of the risks, possible outcomes and limits of any cosmetic procedure they may undergo. If all of these preliminaries are met, a candidate just needs to show signs of aging and desire to improve their look via non-invasive injectable fillers.
Recovery
Restylane recovery is minimal and patients are rarely unable to participate in their normal lives even immediately after treatment. Exposure to heat and sunlight should be avoided, along with chemical peels and laser skin treatments, as they may cause inflammation. Patients should avoid flexing or over-using their facial muscles in the treatment area. It is also best to avoid sudden movements for up to 24 hours in the enhanced area.
Alternative Treatments
Collagen Wrinkle Fillers
The first wrinkle fillers were made from purified collagen extracted from cows. Although it resulted in a natural looking fill, it didn't last very long, with injections breaking down after only one month. These fillers also had a higher risk of infection or allergic reaction due to their being comprised of animal substances.
Although new ways of processing collagen reduced allergic reaction, the results still only lasted a short time. Despite this, it is thought that collagen creates the most natural looking results. Side effects include redness and bruising at injection site along with a higher risk of allergic reaction than other injectable fillers.
Collagen injections include:
ArteFill
Cosmoderm
Evolence
Fibrel
Zyderm
Zyplast
Synthetic Wrinkle Fillers
These are a small category of wrinkle fillers that are comprised of lab-made substances, not including any natural elements. Synthetic fillers have side effects such as redness, swelling or bruising but can also have adverse side effects such as bumps under the skin and in rare cases, when not used by a professional, they can cause disfigurement.
Synthetic wrinkle fillers include:
Autologous Wrinkle Fillers
During this process fat is surgically removed from the patient's thighs, buttocks or stomach and later injected into the areas needed.
This requires two separate procedures, one to remove fat and the other to inject it into a different area. Both procedures can be done in one visit. Fat purification steps are done in the lab but can be costly and time-consuming. The results of this procedure are semi-permanent but may require a series of injections spread out over a certain period.
Platelet-rich plasma injections, also known as a 'Vampire Lifts' are another form of autologous wrinkle filler. In this procedure, blood is drawn from the patient's arm, purified and then injected into the face. The results of this process last only 12 to 18 months.
Because the injections are derived from the patient's own body, there is no requirement for FDA approval.
Consult with DR Rotemberg
Dr. Silvia Rotemberg is a leading, board certified plastic surgeon operating in the city of Miami. Her technique incorporates the latest surgical advancements, combined with a vast knowledge of the foundations of cosmetic surgery. Whether you find yourself a candidate for Restylane or other procedures, Dr. Silvia Rotemberg will provide a comprehensive evaluation of your goals and develop a unique treatment approach. The end result will be a more confident and youthful version of you. To schedule a consult or to find out more about Restylane, call (305) 539-7083