Conveniently located to serve the areas of Miami and South Florida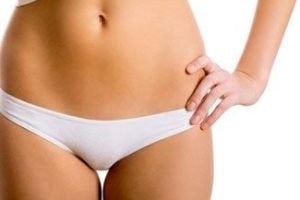 Laser Vaginal Rejuvenation with FemiLift™ is a breakthrough procedure that can help restore a youthful vagina and improve urinary stress incontinence. Contact Dr. Silvia Rotemberg's Miami, Florida location to schedule a consultation and see if you qualify as a candidate.
What is Femilift?
Non-surgical vaginal rejuvenation is yet another treatment available as part of a Mommy Makeover, and can be done in conjunction with other procedures that address both functional and aesthetic concerns, such as laser liposuction, tummy tuck and more.
Using a unique vaginal probe, Femilift delivers laser energy safely to the full circumference of the vagina to promote collagen production and remodeling. This comfortable and non-invasive treatment tightens the vagina and strengthens the supporting ligaments surrounding the bladder and urethra. It also relieves vaginal itching, burning, dryness, and addresses painful intercourse.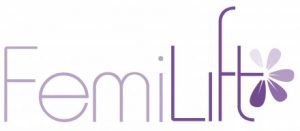 FemiLift is a non-surgical procedure that requires no downtime, which is a safer alternative to traditional vaginal rejuvenation procedures such as vaginoplasty. Surgery in the form of a Vaginoplasty, to tighten the vagina, or a mid-urethral sling to support the urethra to control leakage, are good options, but they are associated with risks and the need for downtime.
The benefits of this non-invasive laser vaginal resurfacing include increased sexual gratification to both, the patient and her partner, as well as reduction in mild stress urinary incontinence symptoms. These benefits may be achieved with no surgery, no downtime, no anesthesia and no pain. For optimal long lasting results, a series of three treatments, 4-5 weeks apart, are recommended.
The FemiLift is just one of the exciting options available at Rotemberg Plastic Surgery in Miami.
Ideal Candidates
Vaginal looseness, decreased sensation with sex, or painful intercourse is a common complaint in many sexually active women. Often, but not always, this may occur as a result of vaginal deliveries, hormonal changes, aging and severe weight fluctuations. They can overstretch the vaginal tissue, damage collagen, and alter muscle tone in the vaginal wall.
Laser Vaginal Resurfacing is ideal for premenopausal and postmenopausal women. The FemiLift promotes collagen production and remodeling in the vagina which in turn results in a return of the rugae, or architecture, that is lost with menopause. The FemiLift may also help premenopausal and postmenopausal women who are experiencing painful sex, vaginal dryness, and decreased amounts of vaginal estrogen. Women report improved lubrication and a decrease in pain associated with sexual intercourse.
Although the change in sexual pleasure may be subtle in some cases, it may be drastic in others to the point of significantly affecting personal relationships and/or marriages. Some women may also experience involuntary loss of urine during exercise, laughing, coughing, and even during sex – this is referred to as urinary stress incontinence. These changes may cause individuals to feel self-conscious and inhibit them from enjoying sex or engaging in sexual activity altogether. Until recently, the only options have been Kegel exercises or surgery. Although Kegels are important to strengthen the pelvic floor they are often insufficient.
Areas of Improvement
As an FDA approved vaginal resurfacing laser, FemiLift can improve multiple problem areas associated with the vagina. These areas include:
Vaginal Looseness
Looseness of the vagina can be caused by factors such as age, hormones, childbirth, menopause, and even factors like vibrators or medications. Any of these can cause the neural input from the brain to the vaginal tissue to become damages. This intercepts the hormones that determine the tightness of the vagina.
Vaginal Dryness
Although typically naturally lubricated, the vagina may become dry due to childbirth, douching, chemotherapy, aging or anti-estrogen medications. There are some solutions such as tablets or creams, but if you are experiencing any other symptoms in conjunction, FemiLift may be a great all-encompassing solution.
Vaginal Itching
A cause of vaginal dryness, vaginal itching is extremely irritating and can be embarrassing for some – not much you can do about it in public. This can also come about due to a change in hormones, menopause, or feminine hygiene products.
Vaginal Burning
Burning in the vagina is not a pleasant feeling. This can occur from singular events like inflammation or an infection, or vaginal dryness. Although it feels like it is the vagina that burns, it may be occurring in the vulva. Burning can also be caused by changes in hormones or irritation may be caused by sexual encounters.
Urinary Stress Incontinence
Although not a commonly talked about issues, involuntary urine leakage is apparent in a lot of women. This can happen when sneezing, coughing, laughing, exercising, and even during sex. Some cause of Urinary Stress Incontinence are childbirth, pelvic prolapse, medications, or unfortunately and unknown cause.
Painful Intercourse
Painful intercourse can greatly affect people's relationships. There are many different causes of painful sex, some being:
Menopause
Pregnancy
Cervix problems
Endometriosis
Medications (such as birth control)
Vaginal dryness
Injury to the vagina
Vaginal Infections and Sexually Transmitted Diseases
FemiLift vs. MonaLisa Touch
The FemiLift was the very first FDA approved vaginal resurfacing laser. The MonaLisa Touch came out a year later, attempting to mimic FemiLift. The MonaLisa Touch is only FDA approved for vaginal dryness, whereas FemiLift is FDA approved for all-encompassing resurfacing of the whole vagina. FemiLift fixes vaginal looseness of skin and muscles, vaginal dryness, vaginal burning, as well as urinary leakage. FemiLift also alleviates symptoms of vaginal dryness, leading to more enjoyable sexual experiences.
Frequently Asked Questions
How is non-surgical laser vaginal tightening performed?
The specialized laser probe is inserted into the vagina as the light beam penetrates the vaginal epithelium to target the tissue where new collagen is produced. Most patients report that this treatment is more comfortable than having a pap smear.
Is there any downtime following my vaginal rejuvenation procedure?
This treatment is non-surgical and requires no downtime. All patients return to normal, daily activities shortly following their thirty minute procedure at Rotemberg Plastic Surgery. However, sexual intercourse should be avoided for 5 days. A patient who is treated on a Monday may have sex by Friday night.
How do I know if I am a good candidate for laser vaginal tightening?
Laser Vaginal Resurfacing is safe for most women, including those with other vaginal concerns such as pelvic relaxation, vaginal prolapse, endometriosis, and pelvic pain. It is also ideal for women who have recently given birth, especially if they want to have more children. However, it is recommended to wait 3 months after childbirth to have the procedure. Women may use all forms of birth control including an IUD, or have had previous pelvic surgery such as vaginal repair or hysterectomy.
Are there any side effects I should know about?
Women should be prepared to experience increased vaginal sensation and pleasure following each treatment. Vaginal lubrication may improve and orgasms may become more intense. Associated risks are minimal. Some women may experience a watery discharge or spotting for only a day or two. Any concerns you may have will be discussed during your consultation.
Are there any prerequisites before starting Femilift treatment?
The following are required in order to proceed with the FemiLift procedure:
Detailed Medical History
Pelvic Exam
Normal Pap Smear within a year of the first treatment
Urine pregnancy test the day of the treatment
Signed Informed Consent previously and thoroughly discussed with patient
Completion of Female Sexual Function Index (FSFI) Questionnaire
Completion of a Urinary Incontinence Questionnaire (KHQ)
Who will be performing the laser treatments?
Dr. Silvia Rotemberg has received extensive training and certification in the use of the FemiLift. At your consultation with Dr. Silvia Rotemberg, she will review your symptoms and perform an examination to determine your best treatment options. Once she confirms that you are a FemiLift candidate, you may begin your series of treatments. The treatments are performed by Dr. Silvia Rotemberg in the office with no need for anesthesia.
How much does it cost?
To learn more about how you can benefit from the laser vaginal resurfacing with FemiLift at Rotemberg Plastic Surgery, schedule your consultation now.
The FemiLift Process
Call to schedule your initial consultation at (305) 539-7083. If you have a normal pap smear within the last 6 to 12 months, and if you decide to proceed with the FemiLift procedure, the first session will be completed the same day. A total of 3 treatments spaced between 4 to 5 weeks apart are recommended for optimal long lasting results.
Recommended maintenance: yearly treatment
Warnings and Precautions- Contraindications
Medications which cause photosensitivity
Patients with active, discharge, bleeding or vaginal infection
Patients with active HPV infection or herpes viral infection
Patients with diagnosed collagen disease
Pregnancy and breastfeeding
Patients with gynecological oncology pathologies
Patients undergoing chronic corticoid therapies
Anticoagulant Therapy
Patients with Transvaginal mesh/sling
Patients with pelvic organ prolapse staged > or equal to Stage II, according to ICS.
Uncontrolled Diabetes