Conveniently located to serve the areas of Miami and South Florida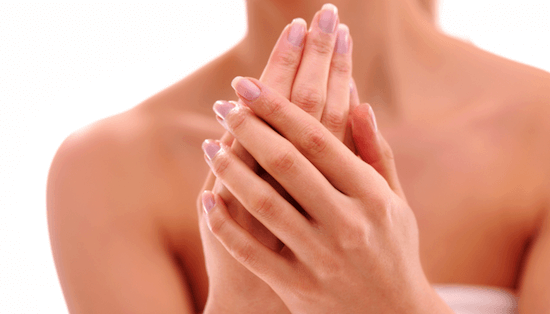 Hands are for holding, not for hiding. As the hand ages, it can become gaunt and wrinkled. The skin along the back of the hand may shrivel and hang slack, pulling away from the supportive tissue beneath it. That is because our bodies produce less collagen over time. Collagen is the most prevalent protein in humans, and it is responsible for cell maintenance and regeneration. When collagen production decreases, skin does not get the replenishment it needs. Gaps grow under the skin, which becomes wrinkled like a balloon with no air.
To plump those gaps, you need a dermal filler like Radiesse. While millions of Radiesse injections benefit people's faces every year, it also provides a hidden gem of enhancement: hand rejuvenation. As their name implies, dermal fillers add volume below the surface of the skin, which smoothes out unwanted lines and creases. If you have wrinkled hands that need the attention of a skilled medical professional, then Dr. Silvia Rotemberg can help.
Conveniently located in South Miami, Dr. Rotemberg serves her Florida community with pride. She is a board-certified plastic surgeon with an artist's eye and a skilled hand. Speaking of hands, yours can benefit from a Radiesse treatment in South Miami. Contact Dr. Rotemberg and let's get a leg up on your hands' appearance.
How Does Radiesse Work?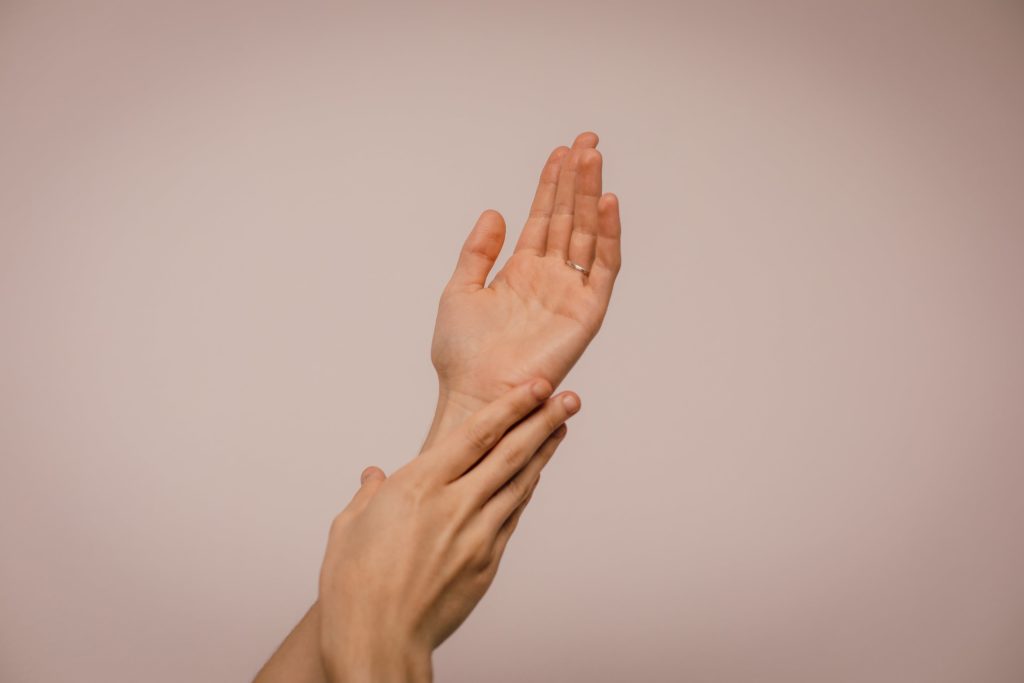 Radiesse delivers stunning results, and these manifest themselves in a number of ways. First, the immediate benefits of a dermal filler appear in the form of firm, taut contours. The stringy, skeletal look of the hand is replaced by a healthy, youthful luster.
But not all fillers are created equal. Each is formulated differently, and these serums perform complex functions beneath the surface of your skin. For example, Radiesse contains microspheres of calcium hydroxylapatite (CaHA).[1] The texture is firm yet malleable, so the clinician can massage Radiesse into place after injecting it. The calcium hydroxylapatite microspheres provide a perfect consistency for the hand due to their resilience and pliability.
Radiesse gives structure and support to the hands in the short-term, but it also has long-lasting effects.
By stimulating the collagen below the skin, Radiesse kicks off a chain reaction of wellness just below the epidermis. The amplified collagen helps regenerate dead and dying cells, adding fullness to the shape of hands graced by the injection of Radiesse. Your body will thrive in response to the influx of collagen, which is why Radiesse exhibits effectiveness for 12 to 18 months after your treatment. That is an astounding benchmark, given the fact that a typical Radiesse session only requires five to ten minutes of your time!
Benefits of Radiesse for Hands
In addition to the longevity afforded by Radiesse, the filler also provides immediate, tactile benefits. Aging affects every part of the body differently, but Radiesse is formulated to address issues that are unique to the hand.
Pronounced veins will disappear as the skin flourishes and plumps
The spidery tendons and ligaments that protrude along your knuckles will dissipate
Fine lines will dissolve, yielding harmonious results
To learn more about Radiesse and how it can benefit your hands, please call 305-539-7083 and ask us anything!
Candidates for Hand Replenishment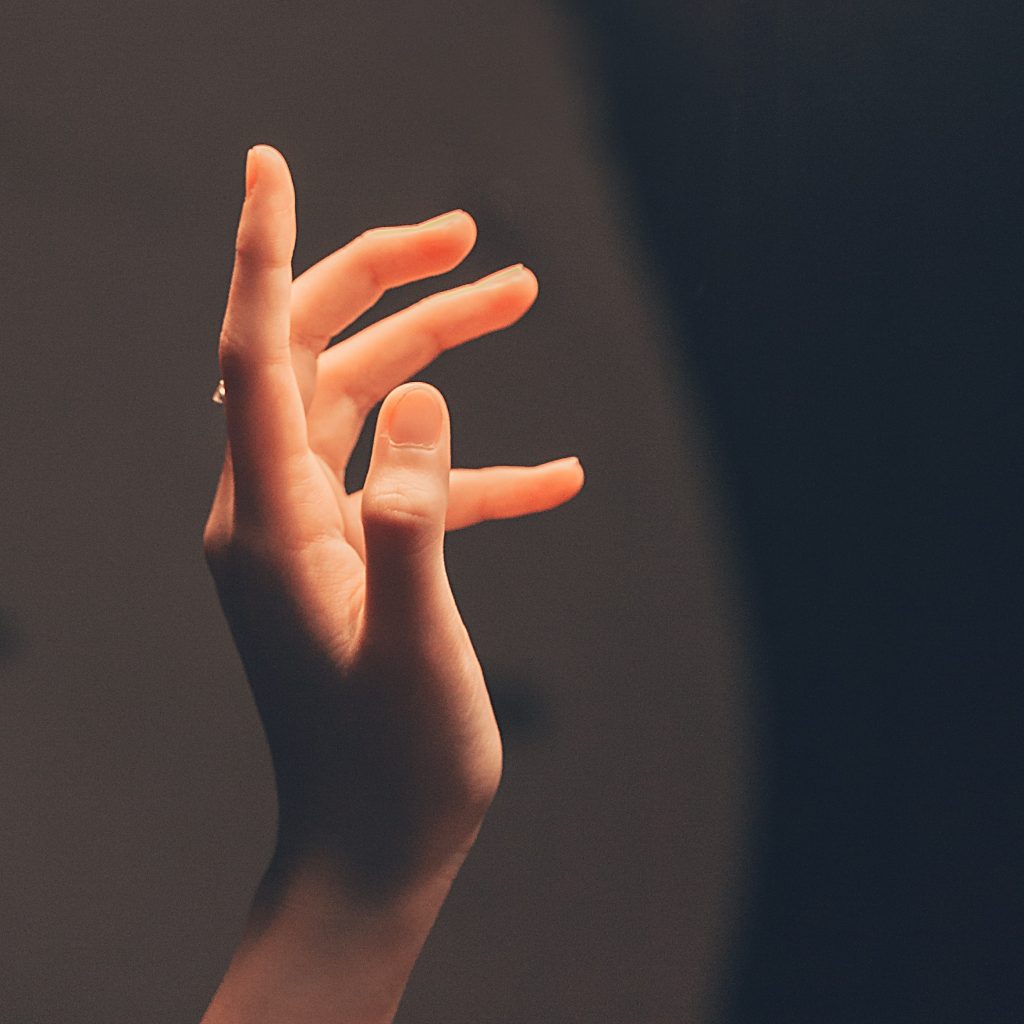 Healthy individuals who wish to add volume to the sagging skin on their hands may be ideal candidates for a Radiesse treatment. Eligible patients are in good health and have realistic expectations about dermal fillers. Dr. Rotemberg can restore vigor and vitality to your hands, but she would never push the limits of what your anatomy can handle. Radiesse is an enhancement, not a magic elixir. To learn more about dermal fillers and how they can benefit your hands, schedule a consultation with Dr. Rotemberg's team at your earliest convenience.
Personal Consultation in Miami
Get ready to shake hands with excellence. Dr. Rotemberg is an industry leader in the fields of cosmetic enhancement and aesthetic satisfaction. A consultation with Dr. Rotemberg is a glimpse into your ideal future. She is eager to listen to your wellness goals and medical history. After all, communication is the cornerstone of quality healthcare.
On the topic of communication, feel free to visit our blog. It is a repository of our current thinking, research, and hottest Miami trends.
Preparation for Injectables
Radiesse is so minimally invasive that you may be able to receive injections during your initial consultation! Dr. Rotemberg can determine if you are ready for the rejuvenating effects of the dermal filler when you meet for your individualized assessment. To prepare in advance for a Radiesse treatment, you may want to quit smoking and stop taking blood-thinners like aspirin and ibuprofen. To learn more about the proper preparation for various cosmetic procedures, please call 305-539-7083 and speak with one of our attentive staff members.
Radiesse Procedure

The Radiesse process is surprisingly speedy. In fact, a session typically only takes five to ten minutes! Most patients report little discomfort from the injections, but if you are sensitive to pain, there is a solution. An anesthetic such as lidocaine can be blended with Radiesse to create a mixture that is injected as a "bolus" mass to the back of the hand.[2, 3] Your clinician then massages the serum gently under your skin, distributing its numbing, plumping properties evenly throughout your hand.
Recovery and Results
You may experience some redness and a tightening sensation immediately following a Radiesse session. That is completely normal, and any slight discomfort should subside in a matter of hours. Please avoid vigorous activities that may affect your hand(s) for a day or two. Apply ice to minimize bruising and/or swelling.
In the hours following a Radiesse treatment, the redness will fade as your radiance emerges. Your hands will adapt to their full contours, free of unsightly veins and unwanted wrinkles. To get an idea of how satisfied you will be with your brush with Radiesse, read our rave reviews!
Complementary Procedures
Dermal fillers are an amazing way to plump the gaps under the skin. They deliver immediate results by adding volume and smoothing the wrinkles on the hand and face. Another source of creases and lines are the subdermal muscles that pull at your skin. Every time you smile or frown, the muscular contractions create wrinkles that get more pronounced with age. To relax these repetitive contractions, consider a Botox treatment with Dr. Rotemberg. Botox is a neuromodulator, a class of drugs that immobilize fine muscles. Botox works by interrupting the chemical signals between nerve endings and the muscles to which they are attached. When you receive a Botox injection, it leaves the affected area looking serene and smooth.
Cost of Radiesse Treatment in Miami
Take a good look at your fingerprints. They are synonymous with uniqueness. Now flip your hand around; the back of your hand is just as special. Each patient requires a tailored approach to their cosmetic enhancements, so pricing will vary from person to person. Your hand filler treatment may require more Radiesse than another patient's. Dr. Rotemberg will customize your session to your anatomy and aesthetic goals. To learn how we can work within your budget to deliver amazing results, please visit our financing page. We also run occasional discounts on certain procedures, so be sure to check our current specials to take advantage of the latest offers.
FAQ
Does Radiesse work on hands?
Yes, in fact Radiesse is the only dermal filler that the FDA (Food and Drug Administration) has cleared specifically for use on the hands. The skin that lines your hands is a barometer of your aging process in general. Radiesse can address loose, lax skin by plumping it to perfection. The  calcium hydroxylapatite is firm enough to lend your hand support but flexible enough to keep you productive. Flex, grip, and wave hello to a brand new you!
Is Radiesse injected into the fingers?
No, Radiesse is only injected into the back of the hand, not the wrist or fingers. The pad on the back of your hand is sturdy enough to accept the dermal filler, and your clinician will distribute it evenly with a gentle massage. 
Should I massage the Radiesse myself?
No, please do not irritate or rub the injection site after receiving Radiesse. Dr. Rotemberg and her associates are trained medical professionals. They know how to manipulate the Radiesse safely and effectively. If you have questions about the applications and resilience of Radiesse, please call 305-539-7083 or contact us online. We are ready to wave you in!
References
Bank, DE. (2009). A novel approach to treatment of the aging hand with Radiesse. Journal of Drugs in Dermatology. 8(12):1122-1126. PMID: 20027940
Edelson, LK. (2009). Hand recontouring with calcium hydroxylapatite (Radiesse)®. Journal of Cosmetic Dermatology. 8(1)44-51. https://doi.org/10.1111/j.1473-2165.2009.00423.x
Busso, M, Applebaum, D. (2007). Hand augmentation with Radiesse® (Calcium hydroxylapatite). Dermatologic Therapy. 20(6)385-387. https://doi.org/10.1111/j.1529-8019.2007.00153.x