Conveniently located to serve the areas of Miami and South Florida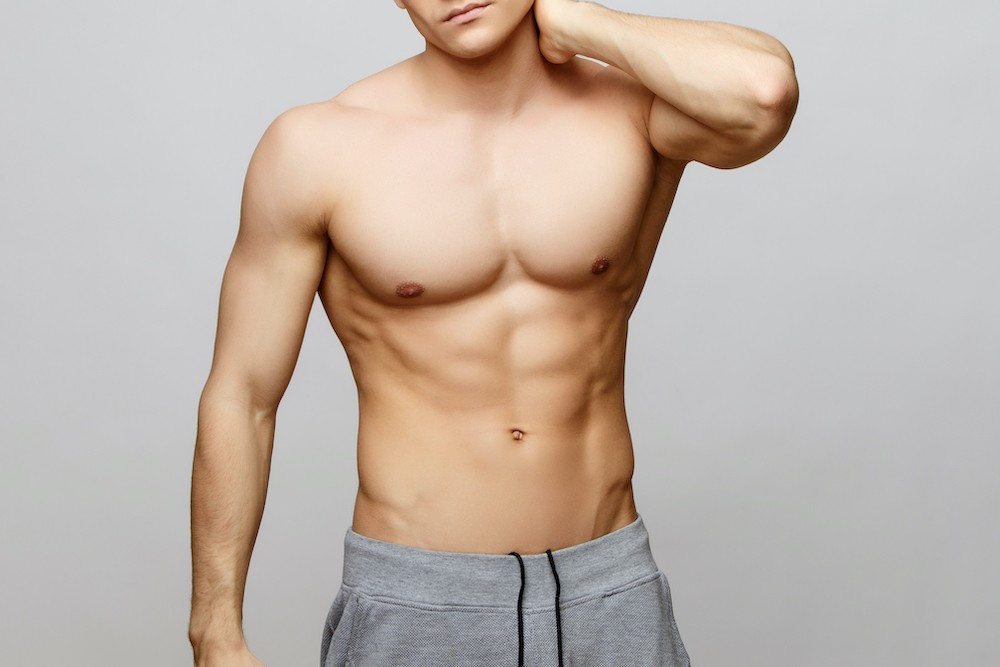 CoolSculpting is a state-of-the-art, non-invasive, technology that can reduce unwanted fat in targeted locations around your body. Once the unwanted fat cells are treated, they die off. Your body naturally removes the excess fat tissue.
For men, the perception of your strength lies in a toned and athletic physique. But for many men, stubborn fat deposits might prevent you from showcasing the best possible version of yourself. Exercise and diet can do wonders for your appearance and overall health. However, a healthy lifestyle can only go so far when it comes to getting visible results. With CoolSculpting, your muscles can shine through and renew your confidence.
About CoolSculpting for Men in Miami
CoolSculpting is a non-surgical treatment that specifically targets fat cells. Fat can be reduced by up to 25% per treatment session.[1] CoolSculpting is FDA-cleared to treat stubborn fat in 9 areas of the body through the process of cryolipolysis. Cryolipolysis is the process of targeting fat cells to freeze and eliminate them. The body removes these destroyed fat cells through the lymphatic system, the same way fat is removed during diet and exercise. The end result of cryolipolysis leaves you with more defined contours. If you are looking for a solution to reduce visible, pinchable fat deposits without the downtime of surgery, CoolSculpting may be the answer for you. 
Benefits
CoolSculpting comes with a number of advantages. Enhanced self-esteem and a toned physique are just two of the main benefits that CoolSculpting can provide.
CoolSculpting Benefits
Non-invasive treatment
Quick sessions
Little to no downtime
Measurable fat reduction
Sculpted contours
If you are looking to learn more about how CoolSculpting can benefit you, schedule a consultation with Rotemberg Plastic Surgery.
Candidates
CoolSculpting is great for many healthy men looking to rid their bodies of unwanted fat. You may live a busy, active life and you are looking for a solution that does not come with extensive surgery and associated downtime. Ideal candidates for CoolSculpting want to see the results of their healthy lifestyle; they are within a few pounds of their ideal weight. If you are looking for a toned silhouette that others will notice, contact Rotemberg Plastic Surgery. Not every patient is suited to CoolSculpting. Patient safety comes first; individuals with cold-sensitive conditions such as Raynaud's Syndrome cold urticaria, cryoglobulinemia, and severe varicose veins should avoid CoolSculpting due to its incompatibility with their conditions.[2]
Your Consultation with Rotemberg Plastic Surgery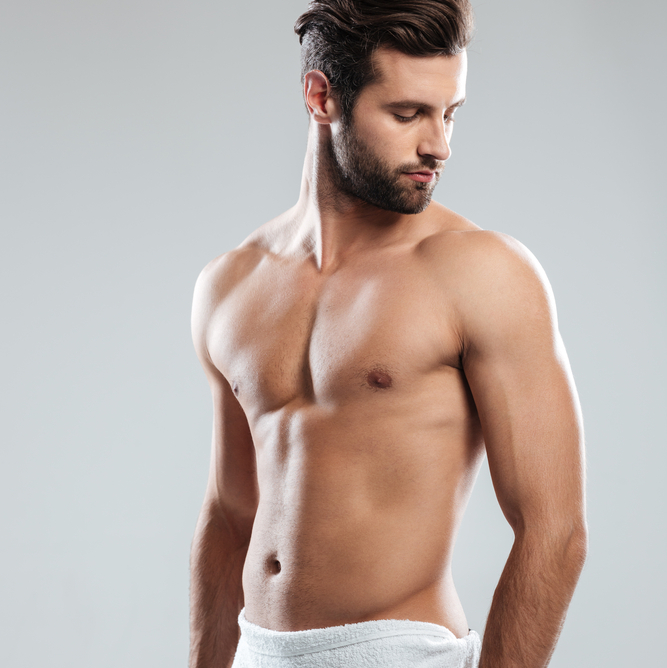 During a private, one-on-one consultation with our CoolSculpting specialist, you will have the opportunity to discuss your body enhancement goals. We encourage you to share your medical history and discuss all your aesthetic goals. Please ask any questions you may have about CoolSculpting during this time. Successful procedures all begin with an open and honest dialogue. Our doctors are dedicated to helping you achieve your aesthetic goals.
Since 2007, Dr. Silvia Rotemberg has maintained certification from the American Board of Plastic Surgery. She has also worked at the world-renowned Cleveland Clinic.
Dr. Baotram Tran maintains double board-certification from the American Board of Surgery and the American Board of Plastic Surgery. Her passion is helping patients achieve their goals that boost their self-esteem.
During your consultation, we will examine the areas where you would like to reduce fat deposits. Then, taking into account your entire situation, our office will create a customized treatment plan for you based on your individualized needs. To discover if CoolSculpting can help you, contact Rotemberg Plastic Surgery today. You can also call our South Miami office at (305) 539-7083.
What to Expect During CoolSculpting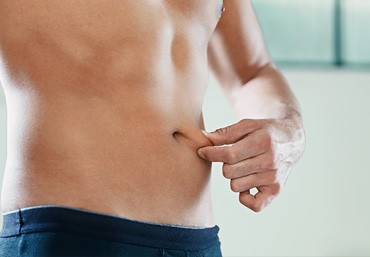 Because CoolSculpting is a relatively quick, non-invasive procedure, there is no preparation needed. When you arrive for your treatment appointment, you will be guided into one of our state-of-the-art treatment rooms. Our specialist will prepare the treatment sites and place gel pads on your skin. From there, your technician will apply the CoolSculpting handheld device to the targeted location.
You may feel a slight tugging as the applicator adheres to your skin. Once the applicator is in place, you can sit back and relax. As you watch a movie, scroll through social media, or even take a nap, CoolSculpting technology does the work of freezing your unwanted fat cells. The overlying and surrounding skin remains comfortable and is unharmed during treatment.
While CoolSculpting treatment should not cause significant discomfort, you may experience slight pinching, pulling, coldness, cramping, and/or tingling at the treatment site. These sensations should subside as the area becomes numb.
After the CoolSculpting apparatus and gel pad are removed, we will perform a brief massage of the treatment area. Massage helps break up the fat cells and activates the body's waste removal processes.
CoolSculpting Treatment Areas
CoolSculpting is FDA-cleared to treat fat in 9 areas of the body. Whether you want a slimmer midsection or a more masculine jawline, CoolSculpting can address your fat reduction concerns.
Popular CoolSculpting Areas for Men
Recovery
There is little to no downtime with CoolSculpting. Following a CoolSculpting session, you may experience redness, tingling, cramping, tenderness, and/or itching at the treatment site. These are common reactions and should subside in the subsequent hours. You will be able to return to your plans for the day immediately following a CoolSculpting session.
Results
CoolSculpting is a proven method of reducing subcutaneous fat.[3] Improvements were visibly clear in over 85% of patients. The treatment resulted in high rates of patient satisfaction and has been effective at reducing modestly sized fat deposits.[4] For a preview of Rotemberg Plastic Surgery's dedication to our patients, please read the reviews from our happy patients.
Alternative Procedures
If CoolSculpting is not a fit for you, we may recommend alternative procedures better suited to your aesthetic journey. Rotemberg Plastic Surgery offers several procedures to help you get the results you want. Schedule a complimentary consultation today to learn about any of the following body contouring options.
Liposuction
Liposuction is a surgical, fat reduction procedure. You will be given anesthesia to make you comfortable during the procedure. Your surgeon will use a long, slim instrument, called a cannula, to break up and suction out the fat deposits around the body. Although swelling will be evident following liposuction, the reduction in fat will be immediately noticeable. Liposuction may be right for you if you are looking for a more dramatic fat reduction solution in a shorter amount of time. Your surgeon can determine your candidacy for liposuction during your consultation.
Tummy Tuck
You deserve congratulations for losing a significant amount of weight! This is something to celebrate, but your midsection may be hanging on to excess skin. A tummy tuck addresses this skin through a surgical procedure. Dr. Rotemberg will adroitly remove the skin below the belly button and tighten the remaining tissue. Tummy tucks allow your flatter, toned abs to shine through. If excess skin around your midsection is stopping you from meeting your body goals, a tummy tuck may be the solution for you. Often, we combine a tummy tuck with liposuction for optimal results.
Kybella
Kybella is a minimally-invasive injectable that reduces fat under the chin. If a double chin prevents your jawline from defining your face, you may be a candidate for Kybella. Deoxycholic acid naturally occurs in the body and is responsible for breaking down dietary fats. When the synthetic deoxycholic acid in Kybella is injected directly into the fat of the chin, the fat cells are destroyed and are removed by the body. Kybella is a long-lasting treatment that you can undergo during your lunch break.
How Much Does CoolSculpting Cost in South Miami?
CoolSculpting is a customized treatment tailored to your unique needs. Because of this, the cost of CoolSculpting will vary between patients. Pricing for your CoolSculpting treatment will be based on your individualized treatment plan. Our specialist will discuss pricing, payment options, and financing with you during your consultation.
FAQ
How many CoolSculpting sessions will I need?
The number of sessions you may need to see optimal results depends on you, your anatomy, and the treatment area. We will discuss your treatment plan with you during your consultation. This will include the number of sessions needed to meet your aesthetic goals. 
When will I see my CoolSculpting Results?
You begin to see results from CoolSculpting 1-3 months after your final treatment. Final results may be seen after 3-4 months. 
Is CoolSculpting safe?
CoolSculpting is FDA-cleared to treat stubborn fat deposits in 9 areas of the body. CoolSculpting is not only safe, but also effective at fat reduction. 
Will I lose weight with CoolSculpting?
CoolSculpting is not a weight loss solution. It is a fat reduction treatment that helps your body get rid of fat cells in 9 FDA-cleared areas. CoolSculpting candidates are close to their ideal weight. Through the process of cryolipolysis, fat cells are removed from the body naturally. This leaves you with more defined contours along your treated areas.