Conveniently located to serve the areas of Miami and South Florida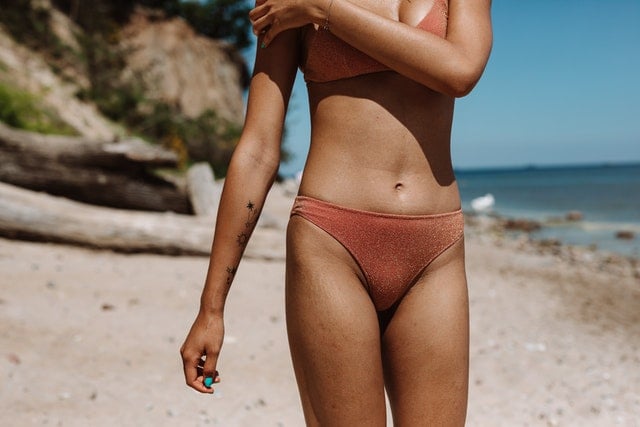 CoolSculpting is a revolutionary body contouring procedure that works to eliminate unwanted fat through subzero fat cell lysis. This is where fat cells experience cell death because they are plunged to subzero temperatures. CoolSculpting is perfect for targeting those hard to reach fat deposits that persist through a healthy diet and exercise regimen. No place is quite as stubborn as the love handles. Fat around the love handles, subcutaneous fat, can be exceptionally difficult to lose because fat around the midsection is stored to protect vital organs. It also functions as an insulator to prevent heat loss and as a protective cushion against physical external stress.[1] While evolutionarily this served as a means of survival, today it can be seen as undesirable for many peoples' frames. That's why Dr. Silvia Rotemberg offers CoolSculpting at her state-of-the-art facility in Miami. Here, Dr. Rotemberg and her expert team know how to attack that stubborn subcutaneous fat once and for all.  If you have ornery love handles that you wish to shed, then please feel free to schedule a personal consultation at our Miami offices or call us at (305) 539-7083 with questions you may have regarding this or any of our other services. 
About
FDA approved in 2012 to treat the midsection, CoolSculpting has quickly become one of the most popular body contouring treatments in the cosmetic industry. As the story goes, doctors found through researching children who ate too many popsicles little indentations in the children's cheeks. The freezing temperatures of the popsicles were killing the fat cells in their cheeks. Through science and innovation, the same principle of freezing fat cell lysis has led to the creation of the CoolSculpting approach. It works by taking the CoolSculpting applicator and targeting the love handles. Here the fat deposit in your love handles absorbs all the attention. The beauty of CoolSculpting is the fact that only fat tissue is altered through this process.[2] The skin, nerves, blood vessels, and neighboring tissue don't get affected by this procedure – only the fat cells. Once frozen, the fat cells dislodge from the connective tissue and then are excreted from the body through its natural excretion system. 
Benefits
Results Over Lunch
Tailored Procedures
Because all our bodies come in different shapes and sizes, the CoolSculpting applicator can be adjusted to fit your unique love handles. Fat deposits can range in density and surface area and with CoolSculpting even that hard to expel subcutaneous fat can be broken up and gotten rid of with the help of Dr. Rotemberg and her world class team.
If you are interested in learning more about just how CoolSculpting can rid your body of those hard to target love handles then please feel free to schedule a personal consultation at our offices today!
Candidates
The beauty of CoolSculpting is the fact that almost everyone can qualify for this treatment. First, however, it is important to note that CoolSculpting should not be seen as a weight loss solution but rather as a body contouring operation. This treatment option is great at servicing smaller fat deposits but is not a good substitution for proper weight loss. To qualify for CoolSculpting you must be at or close to a healthy BMI score as well as already leading an active lifestyle. Many of our clients say that when they saw the results of their CoolSculpting treatment they became even more inspired to go out and crush their fitness goals!
Personal Consultation
At your personal consultation, we will first get you nice and cozy in one of our private consultation rooms. Your safety and satisfaction are paramount to us, so please let us know if you have any questions throughout this process. Then, we will inquire about your recent medical, surgical, and prescription history. It is important for us to gather a sense of who you are and where you're coming from; more specifically, where you are on your fitness journey and what your aesthetic dreams look like. After hearing this, we will be able to accurately judge if any other services will be necessary in addition to CoolSculpting your love handles. Next, we will inspect your love handles, noting the elasticity of the skin. This is important to observe because it will clue us in on if your skin will bounce back after the fat has been expelled from the area. Finally, if you are deemed an eligible candidate for CoolSculpting, we will give you a list of preparatory steps that should be adhered to in the interim between appointments.
Preparation
There is not much required for your CoolSculpting procedure. If there are special individual preparatory steps, they will be given to you during your consultation. Also, if you are prone to bruising and swelling we ask that you limit your alcohol intake in the week or two prior to your CoolSculpting treatment. This will help all the body's systems be ready to undergo the body contouring procedure.
Procedure
During your CoolSculpting procedure at Rotemberg Plastic Surgery in Miami, we will first have you lie down comfortably on your back. Then, we will attach the CoolSculpting applicator onto your love handles. Many of our patients report feeling a slight tickle of numbing pain here, but it soon subsides as the body adjusts to the subzero temperatures. While the applicator is on there, you are free to scroll your social media feed or check out Dr. Rotemberg's personal blog where she discusses all sorts of plastic surgery topics from tummy tucks to Brazilian butt lifts. Then, once the applicator has been working on your love handles for the appropriate amount of time, we will detach them and you are free to return back to work or back into the stream of your life.
Recovery
For many of our clients, if they experience any swelling or bruising it is usually mild and only lasts for the first two to three days. Then, the area will return to normal and the fat underneath the skin will soon evaporate over the coming weeks. You should try to avoid any strenuous activity for the first two days, but after then you are free to resume your daily, regularly scheduled activities.
Results
Researchers found that after patients had undergone CoolSculpting they lost 20% of their fat in the treated areas 2 months after the procedure and 25% after 6 months.[3] This means that you should see the majority of your progress in the first 2 months of your CoolSculpting procedure and then see a little more gradually over time. Many of our patients see their final results after 3 months. However, for some who's love handles can't be fully assessed during one session, we recommend multiple sessions to achieve your desired, aesthetic results. In order to keep these results looking incredible, please be sure to keep a healthy lifestyle moving forward. 
Corresponding & Complementary Procedures
To keep in line with non-surgical procedures, here at Rotemberg Plastic Surgery we proudly offer an array of other services that work to treat just about every part of your appearance.
Microneedling
As we age, our skin gets weathered through exposure, stress, and a decrease in readily made collagen. This lack of collagen results in fine lines and wrinkles to be sprinkled across our countenance. However, with microneedling we can help significantly diminish the appearance of them. With microneedling, microscopic needles are put into the skin, triggering a healing response within the body. This response brings healing chemicals and a novel influx of collagen from the deep dermal layers of the skin. All these chemicals then work to erase your fine lines and wrinkles away.
Cost
The cost of CoolSculpting your love handles will vary depending on a variety of factors. First, we will need to add in how many sessions are necessary to achieve your desired results. Next, we will have to take into account your age, body type, medical history, and if any other services were used during your session. If you have any questions about financing please feel free to call us at (305) 539-7083. 
References
Chait, A., & den Hartigh, L. J. (2020). Adipose Tissue Distribution, Inflammation and Its Metabolic Consequences, Including Diabetes and Cardiovascular Disease. Frontiers in cardiovascular medicine, 7, 22. https://doi.org/10.3389/fcvm.2020.00022
McKeown, D. J., & Payne, J. (2021). Significant improvement in body contour with multiple cycles of CoolSculpting: Results of a prospective study. Dermatologic Therapy, 34(2). https://doi.org/10.1111/dth.14850