Conveniently located to serve the areas of Miami and South Florida
We no longer perform Rhinoplasty. To see the other facial procedures Rotemberg Plastic Surgery performs, click here.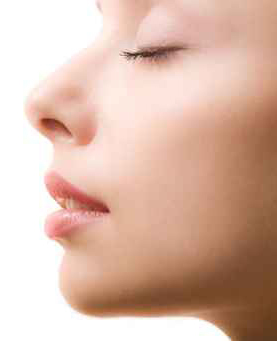 The nose is the center of your face and can affect your entire appearance. Rhinoplasty, or a nose job, is one of the primary ways to bring harmony to your face through the creation of symmetry and balance
Dr. Silvia Rotemberg will help you reimagine, redesign, and reconfigure any unwanted dips or bumps, excessive points, jagged lines, and size concern (too small or big) in order to give you a more ideal vision of self. At the same time, any functional issues that you may have regarding breathing may also be fixed. Dr. Silvia Rotemberg will do a full analysis of the situation, examination, and consultation around your worries and goals so that she can craft for you your perfectly ideal nose. Once all aspects of the procedure are decided upon and accomplished, you will look in the mirror and see a more confident and empowered you staring back.
What is Rhinoplasty?
Rhinoplasty, commonly referred to as a 'nose job', is a delicate procedure that requires skill, precise planning, and an artistic hand to gently change the structure of the nose. Dependent upon the desired outcome bone or cartilage can be added or removed, tissue from another part of the body may be grafted, or a synthetic material that will alter the shape of the nose may be implanted. Most often, Rhinoplasty is performed to improve the aesthetic appearance of the nose — to perfect some imperfection such as a bump, dip, overly large tip, crooked bridge, etc. However, it can also be done to improve breathing function.
Reasons to Get Rhinoplasty
You are unhappy with the overall appearance such as size or shape
You have difficulty breathing, snoring, or suffer from allergies (Functional Rhinoplasty)
You received a damaging or unsatisfactory nose surgery (Corrective/Revision Rhinoplasty)
About the Procedure
Two types of approaches exist when performing a Rhinoplasty surgery: "Open" or "Closed". The approach selected for the procedure will depend upon the goals decided upon by you and Dr. Silvia Rotemberg. In either case, the goal of the procedure is to reshape the structure of the nose. This is accomplished by the removal of excess bone and cartilage from beneath the skin covering the nose or the addition of cartilage grafts to help reshape and strengthen the nasal framework. Once the structure of the nose is reshaped the skin is replaced and your new nose is born.
"Open" / "External" Rhinoplasty
In many instances "Open" Rhinoplasty is used for surgeries such as augmentation and nasal revisions where the ability to have more access and control is desired. Dr. Silvia Rotemberg will make one or more incisions along the inside of the nose and then one across the base of the columella (the strip of skin separating the nostrils) that will allow her to lift the skin and expose the bone and cartilage more fully. She will separate the skin from the bone and cartilage and then proceed to reshape the nose as desired.
Advantages
Ideal for complex nasal reconstruction
Surgeon has better visualization of the area
Direct exposure of the anatomic structure of the nose
"Closed" / "Endonasal" Rhinoplasty
"Closed" Rhinoplasty uses the same approach as above, minus the external incision across the columella, thus, leaving no external scarring. Once Dr. Silvia Rotemberg makes the incisions she will lift the skin and make the desired changes.
Advantages
No external scar
May be accomplished in a shorter time
Less swelling of the tip
Recovery
At the end of the operation Dr. Silvia Rotemberg may apply a splint to ensure that the bones maintain their new shape. Similarly, she may also stuff your nose with a dressing to stabilize the septum (the fleshy part inside the nose that divides the two cavities).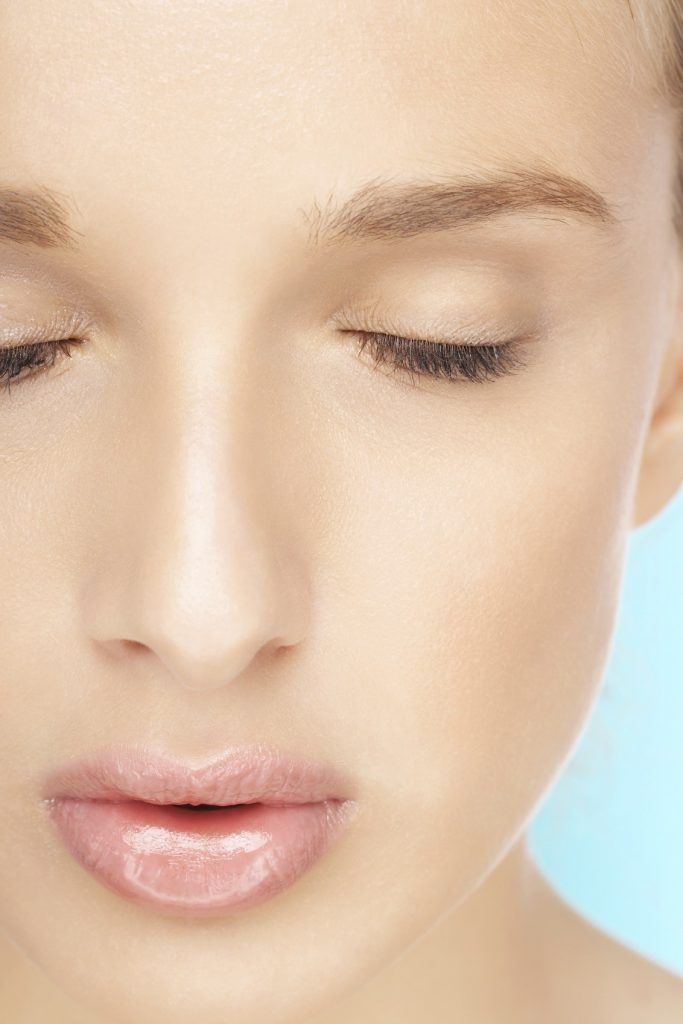 Most operations last one to two hours and are performed in the doctor's office. If this is the case, you should expect to have someone ready to drive you home as you will go home that same day. Once home, you should stay in bed with your head elevated for at least one day. Your nose may hurt and you may experience a headache, however, Dr. Silvia Rotemberg will discuss this with you before you leave. She will also explain that you will have some swelling and bruising around your eyes that will last for a few days. There may be slight bleeding and stuffiness, but this is normal and you should refrain from blowing your nose for the first week so as not to disrupt healing. You should be able to go back to work within a week, but should refrain from any strenuous activities for two. All of this will be explained to you in detail before you leave by Dr. Silvia Rotemberg. At this time she will also provide you with a follow-up appointment for the removal of any dressing, splints, or stitches.
Reasons to Consider a Rhinoplasty
Cosmetic Rhinoplasty
Sometimes we look in the mirror and find ourselves unhappy with the reflection staring back. The source of our unhappiness lives right in the middle of our face: our nose. The nose is important because, literally, everything else is centered around it. Many imperfections such as a bulbous or pointy tip, bumpy or crooked bridge, or even the overall shape can all take away from the perfect face that you envision. Dr. Silvia Rotemberg is a master at her craft and will be able to sculpt your nose into the vision that lies in your head.
Functional Rhinoplasty
Functional Rhinoplasty is done to improve one's ability to breathe through the nose and typically involves the repair of the nasal valves (internal cartilage valves within the nostrils). The need to repair them may come from a birth defect that impairs breathing, collapsing with age, scarring from a previous surgery, or a nasal injury due to a trauma.
Corrective/Revision Rhinoplasty
Corrective/Revision Rhinoplasty is performed to address problems that persist or develop after a previous procedure. Many times the patients that come to Dr. Silvia Rotemberg for a Revision Rhinoplasty have a nose that looks unnatural and/or are unable to breathe properly. Dr. Silvia Rotemberg will be able to identify the issue and help create the perfect plan so that you end up with the naturally beautiful nose that you originally envisioned. Given that this will be a second more complex surgery, it is important to note that these surgeries may take up to three times longer than the original Rhinoplasty surgery and have a greater cost. Likewise, you will not be able to be assessed for this surgery until at least a year has passed since your original Rhinoplasty as it takes this long for all changes to occur.
Related Procedures
Consult with Dr. Silvia Rotemberg
Dr. Silvia Rotemberg is one of the top female plastic surgeons in Miami. She takes great pride in using cutting-edge technology and techniques to positively impact your life. Whether you are considering Rhinoplasty out of necessity or choice, Dr. Silvia Rotemberg is here to empower you and help you reach your full potential. She has the artistic eye and surgical skill to ensure that you walk away with your vision of a perfectly sculpted and natural nose. Call 305-539-7083 to schedule your consultation and take the first step towards a happier you!