Plastic surgery costs are the final prices that patients have to pay for any procedure. Plastic surgery costs can sometimes feel mysterious with hidden fees and opaque pricing schemes However, Dr Rotemberg believes in transparent and clear pricing.
When you become interested in any plastic surgery or aesthetic procedure, the first place you may go to find information is Google. You may research the ins and outs of the treatment from its benefits, risks, and even videos of the procedure being performed.
After taking the time to look into the details of your procedure of choice, you feel ready to learn about the price. You want to figure out if the costs sound feasible for you. You scour every corner of the internet trying to find a number. Eventually, you may stumble upon the website of a practice that has a menu of their procedures and treatments. You may believe you have encountered the holy grail of plastic surgery information, only to realize the prices sound too good to be true.
"These prices cannot be accurate. It's only $X for procedure Y?" you may ask yourself, confused. You have a right to question the unbelievable numbers you find online. There are so many factors to consider when it comes to the cost of any plastic surgery procedure. It is imperative that you understand that what you may find online may not be accurate. This may dash your dreams of cosmetic enhancement, but do not let it! Rotemberg Plastic Surgery wants to empower you with knowledge so you can make informed decisions about your care when you embark upon your aesthetic journey. Researchers found that price-aware potential patients were more likely to schedule a procedure than non-price aware candidates.[1]
If you have any questions about a specific procedure, feel free to reach out to our knowledgeable staff. Contact Rotemberg Plastic Surgery to schedule a consultation or call our South Miami office at (305) 539-7083.
About Plastic Surgery Pricing in Miami
The structure for pricing in plastic surgery is hardly ever straightforward. As a consumer of information and potential patient, you should be wary of plastic surgery and aesthetic practices that provide you with a definitive price for procedures online or over the phone without ever meeting with you.
Since there are many factors to consider when pricing your cosmetic procedure, your chosen surgeon or clinician should only inform you of "starting at" or "average" costs for your chosen procedure. Very rarely will you receive a final price for a plastic surgery procedure upon your first inquiry. If you do, ask more questions to figure out what the cost includes. 
Physicians Fee
The physician's/surgeon's fee is essentially your surgeon's personal pay for performing the procedure. This may be the price you found online, as some practices only provide their surgeon's fee publicly. This fee is what helps the doctor pay their personal bills and may include the costs for any follow-up appointments after surgery.
Much like hourly employees earn a paycheck each pay period for their time worked, a plastic surgeon earns their paycheck for each procedure performed. 
The surgeon's fee can vary substantially between the procedures they offer. The fee for a less invasive procedure, such as liposuction, is usually less than the surgical fee for a more invasive procedure, like a tummy tuck.
Anesthesia Fee
For any surgical procedure, an anesthesiologist will be present for the duration of your surgery. This medical professional – a physician anesthesiologist or a nurse anesthetist (CRNA) – will administer the appropriate anesthesia, in the appropriate amounts, and ensure your health and safety by monitoring your vital signs during the surgery.
The cost of your anesthesiologist will also be included in the total cost for your surgical procedure.
Just like your surgeon receives their pay, your anesthesiologist requires compensation as well. This cost will vary depending on the nature and length of your procedure, the type of anesthesia required, and other logistical considerations. The anesthesiologist's professional credentials can also affect the anesthesia fee.
Facility Fee
When you decide to undergo a plastic surgery procedure, you have to have it performed somewhere properly equipped for the circumstances of your surgery. Surgical procedures should only be performed at an approved surgical site, such as a hospital or an accredited surgical center. These locations incur costs while you are on the operating table.
The facility fee can vary depending on the type of facility where your doctor performs your surgery. Nurses and other care staff, the equipment used to perform your surgery, and the cost for the length of time your procedure will take (usually billed per hour) all fall within the total of this fee. This may be presented as a flat rate.
Materials Fee
The last major cost category for your procedure is the materials fee. Some practices include this under the facility fee while others may add it as another itemized price on your bill. The materials fee covers the actual medicines (including anesthesia), any implants or fillers, garments you will need during and after the procedure, drains, and generally, any other item that may "go with you" and cannot be returned to the facility.
Additional Fees
Additional fees may or may not be included in your final plastic surgery cost. This may be dependent upon your doctor's network and medical privileges. Patients looking to undergo any plastic surgery procedure will need to have lab work done, including blood and urine tests. Additionally, breast enhancement surgeries may require mammogram imaging prior to surgery.
Plastic Surgery Costs: Additional Factors to Consider
Now that you have an understanding as to how inclusive pricing for plastic surgery can be, there are still several other factors that can influence the final price of your procedure.
Location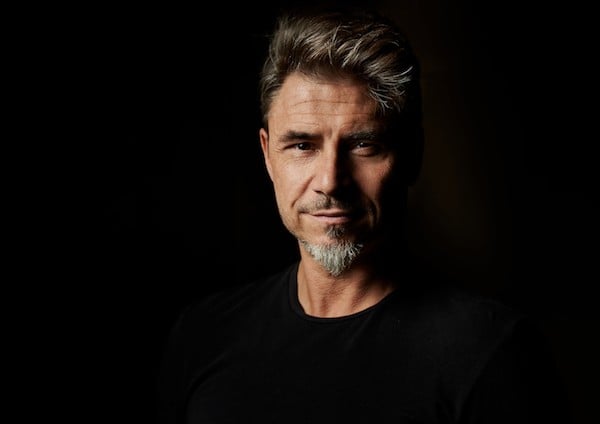 This may have the greatest impact on the final cost of your plastic surgery procedure. As a rule of thumb, in areas with a relatively high cost of living, the price for plastic surgery will be higher than areas with a lower cost of living. Therefore, the average price for plastic surgery in New York is usually more expensive than the cost of the same treatment in Ohio. If you are in a state with a high cost of living, expect to pay more for your plastic surgery procedure.
One factor that has been found not to affect plastic surgery pricing is the density of plastic surgeons per capita.[2] This may seem counterintuitive but just because one city or region has more plastic surgeons per capita, that doesn't correlate with lower costs for prospective patients.
Surgeon's Training and Experience
A physician undergoes years of training. This training includes medical school, residencies, and fellowships in their chosen field(s) of practice. From there, they must engage in continuing education to remain up-to-date with advances in the field and maintain board certification. Many plastic surgeons develop novel techniques and approaches to common procedures based on their experience and research. This leads to surgeons being able to price their services accordingly, as they may be the only physician in a given area/ state/ country to perform their specialized technique.
Paying for Plastic Surgery
There are so many nuances to plastic surgery pricing that it can all make your head spin. Instead of trying to figure things out for yourself, realize that there is an easier way to get the information you seek.
Your Consultation with Rotemberg Plastic Surgery
Before performing any procedure, our plastic surgeons and clinical staff will meet with you for a private consultation. While there may be a fee for your consultation, this will go towards your service when you choose our doctors to perform your procedure. This consultation appointment allows the physician to understand your individualized needs based on your unique anatomy, goals, and health history. Their thorough assessment will help them create a customized treatment plan for your selected procedure(s).
If our medical professionals believe your needs and desires may be more appropriately met with an alternative procedure, they will inform you of their professional opinion.
Once the treatment plan is created, you will be provided with a final price for your procedure(s). The treatment plan is what can make costs vary between patients even if they are looking to have the same procedure done. 
If you are ready to learn more about your selected procedure and how it can help you reach your goals, contact Rotemberg Plastic Surgery today to schedule an informative consultation with one of our board-certified plastic surgeons. During your consultation, we can walk you through our pricing and help you understand anything confusing. You can reach our South Miami office by calling (305) 539-7083.
Plastic Surgery Payment Options
Rotemberg Plastic Surgery does not want your aesthetic desires to be unattainable due to cost. This is why we partner with CareCredit to offer our patients financing options for their care. In addition to making plastic surgery costs fit within your budget through financing, we offer special pricing on select procedures throughout the year. Make sure to visit our specials page often to learn about ways to save on your plastic surgery procedure. 
References
Kaplan, J. L., & Mills, P. H. (2016). Price Transparency in the Online Age. Annals of Plastic Surgery, 76. doi:10.1097/sap.0000000000000780
Richardson, C., Mattison, G., Workman, A., & Gupta, S. (2015). Pricing of Common Cosmetic Surgery Procedures: Local Economic Factors Trump Supply and Demand. Aesthetic Surgery Journal, 35(2), 218-224. doi:10.1093/asj/sju067