Conveniently located to serve the areas of Miami and South Florida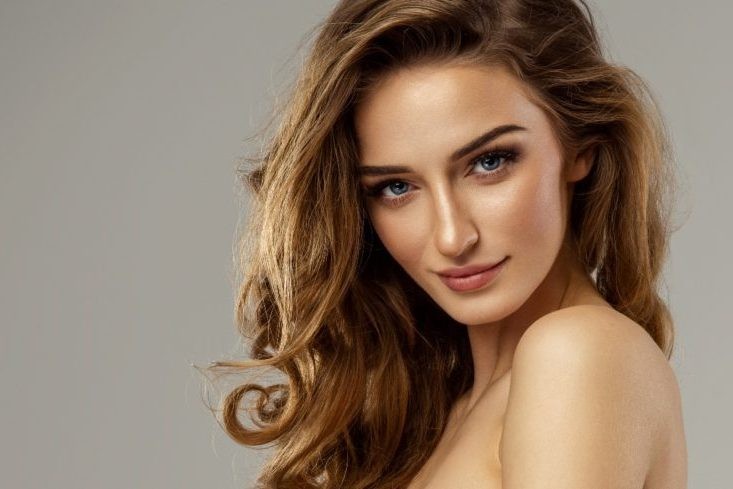 G-spot amplification, known as the G-Shot, is a treatment where collagen is injected into the erogenous zone 4-5 centimeters inside the vagina at the top of the vaginal wall. This is a highly sensitive area that when correct pressure and rhythm is applied through intercourse or masturbation, can result in intense vaginal orgasms.
When collagen is injected into the G-spot, the zone widens to the size of a quarter inch in height. Collagen is found naturally in the human body in the restoration and rejuvenation of various cells. When injected, the area plumps up and expands as the collagen molecules bind with water molecules instantly. This amplification of the zone can result in more frequent and stronger vaginal orgasms. Being that collagen is naturally produced and processed by the body, this shot does not cause any adverse side effects or allergic reactions. Also, if a patient is dissatisfied by the over-stimulation, she is in luck. The results are not permanent and last for 4 months after injection. 
About
It may seem unfair or unbalance, but, in the world of cosmetic surgeries, there are a plethora of treatment options to improve a man's sexual performance and erectile longevity during intercourse. These range from 18 different types of medications for erectile dysfunction to penile implants to intracavernosal injections.[1]  But, what treatments are there to improve a woman's sexual experience? Solutions for men have become household names (Viagra, Cialis) but sexual improvement treatments for women are just now making their way into our lexicon. 
That's why Dr. Rotemberg is dedicated to giving women safe, reliable, and effective options. At her Miami office, women who have received the G-Shot have experienced heightened sexual satisfaction and more extraordinary vaginal orgasms. If you wish to schedule an appointment or want to speak with us please call us at (305) 539-7083.
Benefits
After Dr. Rotemberg enhances your G-spot with a collagen injection, you can expect:
Intensified orgasms
More frequent orgasms
Increased sexual stimulation and arousal
It is important to note that an increase in female satisfaction during sex can promote a healthier relationship between a woman and her partner, even if a better sex life is not always the fix to a better relationship. This treatment is designed to rejuvenate YOU and bring a better understanding of your own body's wants and needs when it comes to intercourse.
Candidates
The perfect candidate for the G-Shot is a woman who is looking for more out of sex – more satisfaction, more sensation and more passion. This treatment is perfect for women who are able to achieve a vaginal orgasm when their G-spot is stimulated but are looking for an extra stunning experience in their sex lives.
Dissatisfaction during sex is important to understand because it's not always fixed by enhancing the G-spot and Dr. Rotemberg's main intent is improving a woman's knowledge about her own body and sexual functions so that she can be confident in her sex life. Sexual dissatisfaction can be the cause of multiple different factors affecting a woman's libido. All women are created and wired uniquely. Their sexual gratification is as different as they are. This can range in how high or low their libido is.[2] 
Causes of Low Libido in Women 
Difficulty achieving orgasms during sex
Nonsexual diseases such as arthritis, high blood pressure, and cancer
Certain medications such as antidepressants and serotonin reuptake inhibitors
Lifestyle habits such as alcohol or smoking may hinder sexual arousal
Fatigue from work, stress, raising children, aging
It is important to note the level of your own individual libido levels to see where you may be at this point in your life. The G-Shot works to enlarge the G-spot zone, but it cannot correct other inhibitors that may be affecting your ability to reach and maintain arousal.
Personal Consultation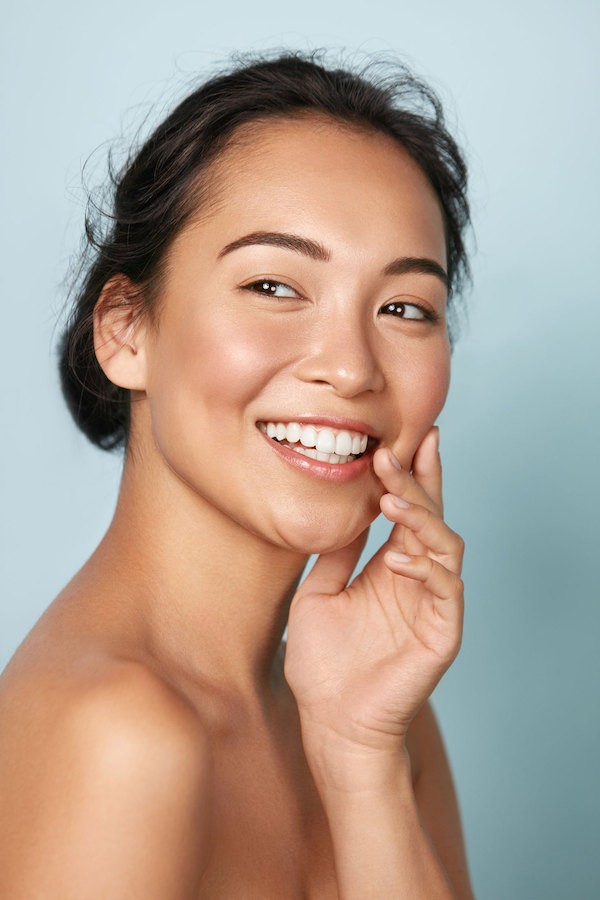 Dr. Silvia Rotemberg is dedicated to addressing your wants and needs with compassion and care that is unrivaled in the Miami area. She has helped hundreds of women find new, energizing confidence in themselves, their appearances, and their sexual lives. From day one, Dr. Rotemberg has championed women and treatments that focus on giving women the freedom of choice in how they look and feel.
At your personal consultation, Dr. Rotemberg will go over your surgical and medical history. Then, she will get a sense of the level of sexual satisfaction you normally feel. It is important here to gauge whether or not a G-Shot will accomplish the desired results or if another service may exhibit better results specifically tailored to their wants and needs. Next, she will lie you will gently examine your vaginal wall in search of your G-spot. For many women, the erogenous zone exists just an inch or two inside the vaginal cavity. However, for some, it may be a few inches deeper. Along with your guidance, Dr. Rotemberg will locate the spot and note where exactly it resides. Then, if another date is scheduled for the treatment, you will be given a list of preparatory steps that need to be taken to ensure a smooth treatment.
Procedure
During your procedure, your legs will be lifted in stirrups just like during a Pap smear. Then local anesthesia will be administered around the vaginal wall so that no pain or discomfort is experienced during the G-Shot. Next, Dr. Rotemberg will inject the G-spot with collagen. The molecules of the collagen will take instantly and expand along the vaginal wall. The G-spot will increase in width and height in the next 30 minutes.
Recovery
After the G-Shot, the need for scheduling time for recovery is unnecessary. Due to only using local anesthesia, the collagen shot doesn't hamper the proceedings of your day. You are free to go home, go back to work, and go about your life already experiencing the wondrous benefits of a G-Shot. You are free to engage in intercourse at least 4 hours after the treatment is administered.
Results
As collagen is a natural compound found in the body that means the body will be able to naturally break down the injection over time resulting in no adverse side effects. For the next four months, you will be able to experience more powerful stimulation and sensation in your G-spot as well as gain a new profound sense of confidence in yourself and your sex life.
Corresponding & Complementary Procedures
Clitoral Hood Reduction
When a woman has extra tissue surrounding her clitoris, this can result in a lack of sensation and stimulation in the area during intercourse and masturbation. By reducing the tissue surrounding the clitoral hood, Dr. Rotemberg is able to help a woman feel more satisfaction when her clitoris is stimulated and thus more confidence in herself.
Femilift Laser
Using a CO2 laser, the AlmaFemilift is a treatment to help improve the elasticity of the vaginal wall. Where Kegels and extensive surgery fall short, the Femilift laser provides real solutions to women who suffer vaginal dryness, itching, burning, and urinary incontinence.
How Much Does the G-Shot Cost in Miami? 
The cost of a G-Shot may vary depending on what other treatments are elected to achieve your optimal results. If you want to learn about the many specials we offer, please visit our specials page on our website or call us at (305) 539-7083.
FAQ
Where is the G-Spot?
While many claims state that the G-spot is located deep inside the vagina, depending on your body, the G-spot is found only a few centimeters from the entrance to the vaginal canal on the roof of the vaginal wall. It is here where, if the right pressure is applied during sex, a female can experience a vaginal orgasm. 
Can I enhance my G-spot naturally?
The chemical compound found in the G-Shot is naturally found in the body, so this is a natural way of enlarging the G-spot area. There are no known "home remedies" that can produce the results the G-Shot is able to. 
Can I wear a tampon after my G-Shot?
If you are on your period or experiencing slight bleeding from the G-Shot then yes, a tampon is perfectly fine to wear after this treatment.
How long does G-spot amplification last?
G-spot amplification lasts aound 4 months. Collagen is produced and processed naturally by the body and after the injection. It takes around 4 months for the G-spot to return back to its original size. This is good if the patient is not fond of the over-stimulation garnered by the shot. 
References
Yafi, F. A., Jenkins, L., Albersen, M., Corona, G., Isidori, A. M., Goldfarb, S., Maggi, M., Nelson, C. J., Parish, S., Salonia, A., Tan, R., Mulhall, J. P., & Hellstrom, W. J. (2016). Erectile dysfunction. Nature reviews. Disease primers, 2, 16003. https://doi.org/10.1038/nrdp.2016.3
Krakowsky, Y., & Grober, E. D. (2018). A practical guide to female sexual dysfunction: An evidence-based review for physicians in Canada. Canadian Urological Association journal = Journal de l'Association des urologues du Canada, 12(6), 211–216. https://doi.org/10.5489/cuaj.4907