Conveniently located to serve the areas of Miami and South Florida
Lower blepharoplasty is a surgical procedure for the lower eyelids that restores a youthful, rested appearance. Lower blepharoplasty, or lower eyelid surgery, can correct issues such as dark circles, bags under the eyes, and a puffy lower eyelid.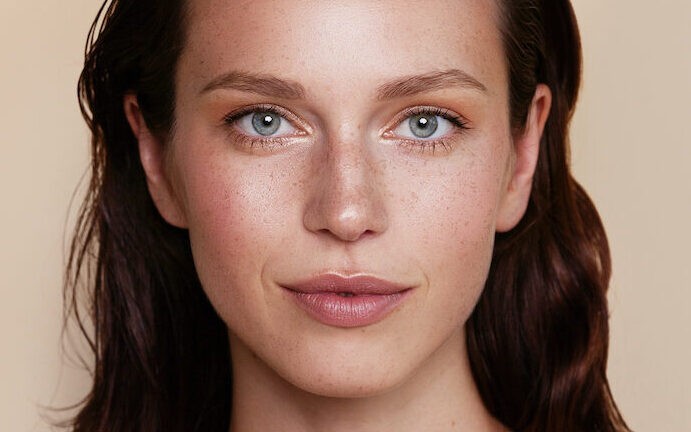 Refresh Your Gaze and Brighten Your Eyes
Have you ever had someone ask you if you were tired, drowsy, or sad despite you not feeling those emotions? It can be frustrating when our eyes are saying something we don't want them to say. The eyes play a crucial role in how we view ourselves and how others perceive us. Many of our non-verbal communication cues originate from the eyes. As we mature, our eyes go through several changes that can lead to undesirable symptoms. These symptoms can include dark circles under the eyes, under-eye bags, and a puffy lower eyelid that might even interfere with vision. Awkward lower eyelids that can result in people not perceiving us how we want to be perceived. Lower blepharoplasty can resolve these issues, refresh your appearance, and restore the bright eyes of your youth.
You deserve to look the way you want. Rotemberg Plastic Surgery specializes in aesthetic procedures that enhance your natural beauty and rejuvenate your appearance. Dr. Silvia Rotemberg has worked at the world-renowned Cleveland Clinic, an epicenter of aesthetic surgery, and founded Rotemberg Plastic Surgery with a patient-centered approach and only collaborates with medical professionals who share her dedication.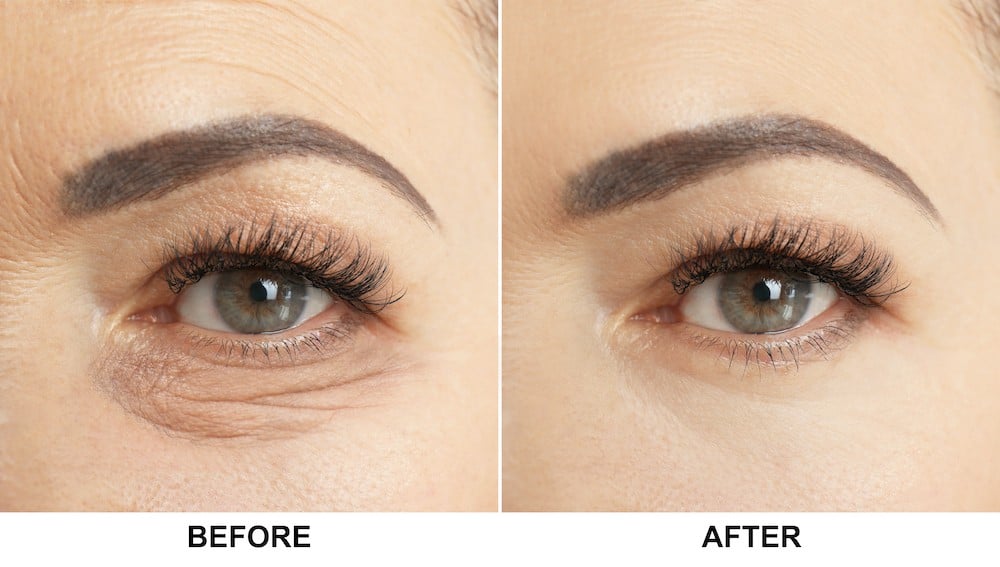 About Lower Blepharoplasty in South Miami
Lower blepharoplasty targets the lower eyelids and an area known as the "tear trough." The tear trough describes the area from the edge of the nose along the lower orbital rim. In some patients, this region develops dark circles or bags while in others, it can puff up and appear swollen. These conditions can make you look older than your years. Additionally, they can cause others to perceive you as expressing emotions you don't want to express. Lower blepharoplasty plays an essential role in facial rejuvenation by reviving youthfulness. Lower blepharoplasty can significantly improve facial appearance by enhancing the eyelid and midface contours.[1]
Benefits
Rejuvenate facial appearance
Restore a full eyelid of youth
Reduce eye bags
Improve skin elasticity around the eyes
Resolve dark circles under the eyes
Decrease skin irritation
Enhance the shape of the eyes
Qualified Candidates
If you have bags under the eyes, sunken eyes, puffy eyelids, dark circles, or loose skin under the eyes, then you are a potential candidate for lower blepharoplasty. Rotemberg Plastic Surgery can resolve these conditions for qualified patients.
Your Consultation with Rotemberg Plastic Surgery
During your consultation, your surgeon can determine if you qualify for lower blepharoplasty. Consultations are important for any aesthetic procedure. For successful lower eyelid surgery, a thorough assessment of medical history relating to the eyes and a detailed examination of the periocular region are vital first steps. If, for any reason, your circumstances do not suit a lower blepharoplasty, your surgeon will make alternative recommendations.
Dr. Silvia Rotemberg has long focused on a patient-centered approach to aesthetic surgery. She achieves results that reflect a patient's inner vision of how they want to appear. Castle Connolly, the esteemed patient-focused non-profit organization, names Dr. Rotemberg a 2020 Top Doc. Considered one of the most respected awards a doctor can earn, a Castle Connolly Top Doc is a prized achievement that verifies Dr. Rotemberg's dedication to providing her patients with the highest quality service.
Preparation
Follow all instructions provided to you during your consultation. Usually, we will ask you to stop smoking, avoid blood-thinning medication such as aspirin and ibuprofen, and refrain from any herbal supplements as recommended by Rotemberg Plastic Surgery.
Modern Lower Blepharoplasty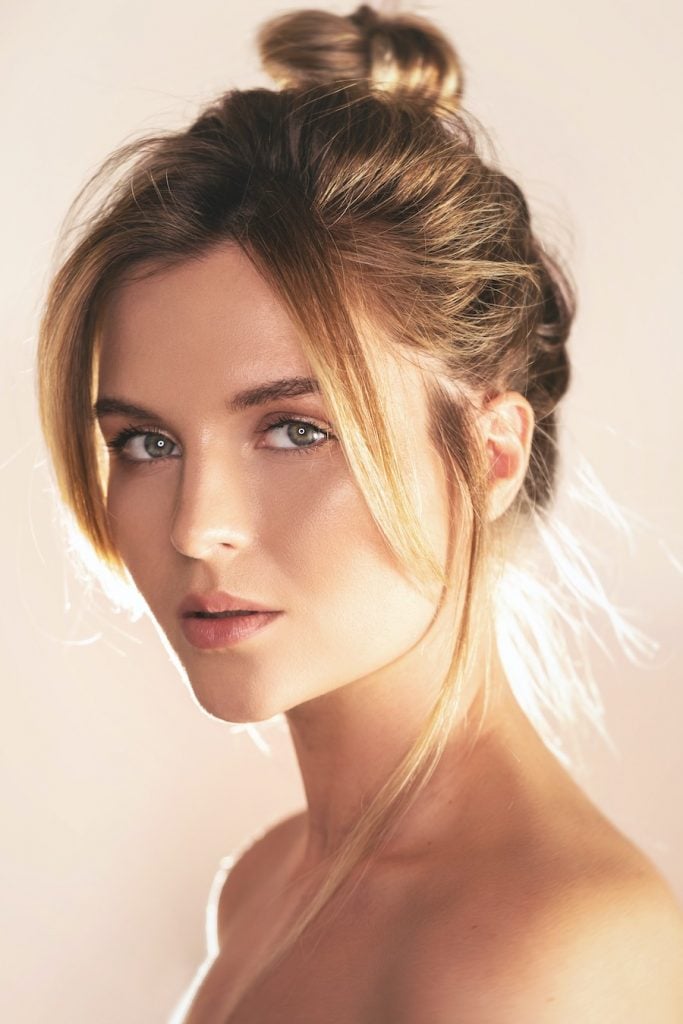 Traditional lower eyelid blepharoplasty took a crude approach. Older methods would focus on removing what appeared as excess skin or fat. However, this method often led to poor results over time as patients' faces could become gaunt or sunken. Today, modern lower blepharoplasty can achieve remarkable results with a combination of precise and nuanced techniques. Modern techniques can correct a deepened tear trough, resolve the prominence of the orbital fat pads that result in the dark circles, tightening lax skin, and address the subtle loss of facial volume near the temples.[2]
The advanced techniques we employ today focus on repositioning the fat tissue and/or muscles underneath the eye to smooth out depressions and concavity. Current best practices focus on restoration of the youthful fullness of the eyelids. These practices achieve longer-lasting results. Some patients benefit from a restructuring of the lower eyelid muscles to allow for transposing fat to rebuild facial volume in this area. Another subtle technique that can revitalize eyelid fullness is restoring the orbicularis oculi muscle to its original position.
Resolving dark circles under the eyes depends on the cause. Sometimes, dark circles are caused by blocked blood vessels (venous congestion). In these cases, we can eliminate the dark circles by correcting the blood vessels, which increases blood flow. However, if dark circles are caused by the overproduction of melanin, then lower blepharoplasty will not resolve dark circles.
Usually, lower eyelid surgery takes between an hour and a half and two and a half hours.
What is the difference between "transconjunctival" and "subciliary" methods for lower blepharoplasty?
A transconjunctival incision is an incision on the inside of the eyelid. A subciliary incision is one placed just below the eyelashes. Ask about which incision will work best for you during your consultation.
Aftercare
Immediately after your procedure, you'll be asked to wear dark sunglasses for the day. Over the next 3-4 days, you should make sure to get enough rest. Avoid showering above the neck for the next 5 days or until cleared by your surgeon. You can expect stitches for about 5-7 days. To soothe any swelling and bruising, use a clean cold compress. Over the course of 2 weeks, the swelling and bruising will gradually subside. Avoid wearing contact lenses for about 3 weeks. Make sure to follow any additional instructions provided by Rotemberg Plastic Surgery to ensure the best results.
Youthful Results
Contemporary surgical technique combined with a thorough understanding of eyelid anatomy can achieve the desired outcome for the vast majority of patients. Studies indicate the vast majority of lower blepharoplasty patients report "high" and "very high" degrees of patient satisfaction.[3] We can greatly improve your mid-face and eyelid contours and allow your eyes to say what you want them to say. For a preview of the high-quality results, read through the reviews left by our wonderful patients.
How Much Does Lower Blepharoplasty Cost in South Miami?
Lower eyelid surgery requires a customized approach that takes into account the unique anatomy of the patient and the conditions to address. After your consultation, if your surgeon determines lower eyelid surgery will benefit you, Rotemberg Plastic Surgery will provide you with pricing for your procedure. We can assure you that there are no hidden costs.
FAQ
Does lower blepharoplasty help dark circles?
It depends on the cause of dark circles. Dark circles can result from an overproduction of melanin, from blocked blood vessels, or from the shadow of puffy eyelids. Lower blepharoplasty can correct dark circles caused by blocked blood vessels or puffy eyelids. But, for dark circles from the overproduction of melanin, different solutions may be recommended.
How long does it take for lower blepharoplasty to heal?
Swelling usually subsides in two weeks and healing typically takes about a month.
Can eye bags return after blepharoplasty?
Modern blepharoplasty performed by an experienced surgeon usually lasts 10 years or more. Enjoy your results and if in a decade or two the bags return, they can be resolved with a touch-up procedure.
Is eyelid surgery painful?
Lower eyelid surgery results in very little discomfort and patients usually recover quickly with no extra discomfort associated. If you have any concerns, please voice them during your consultation and Dr. Rotemberg can help you.
Can under-eye bags be removed?
Yes. Lower blepharoplasty can utilize several techniques to resolve under-eye bags and restore a vibrant, rested appearance to your features.
References
Sullivan PK, Drolet BC. (2013). Extended lower lid blepharoplasty for eyelid and midface rejuvenation. Plast Reconstr Surg. Nov;132(5):1093-101. doi: 10.1097/PRS.0b013e3182a4c3c8
Holds J. B. (2010). Lower eyelid blepharoplasty: a procedure in evolution. Missouri medicine, 107(6), 391–395. PMID: 21319687
Zhao, J. Y., Guo, X. S., Song, G. D., Zong, X. L., Yang, X. N., Du, L., Lai, C. Z., Qi, Z. L., & Jin, X. L. (2018). Surgical outcome and patient satisfaction after Z-epicanthoplasty and blepharoplasty. International journal of ophthalmology, 11(12), 1922–1925. https://doi.org/10.18240/ijo.2018.12.07